For most people, getting to Bucharest, Romania for a Danube river cruise is easy. Fly to Bucharest, collect your luggage and you're there. Done. But because I don't fly, the Dacia Express overnight train to Bucharest from Vienna was my only option.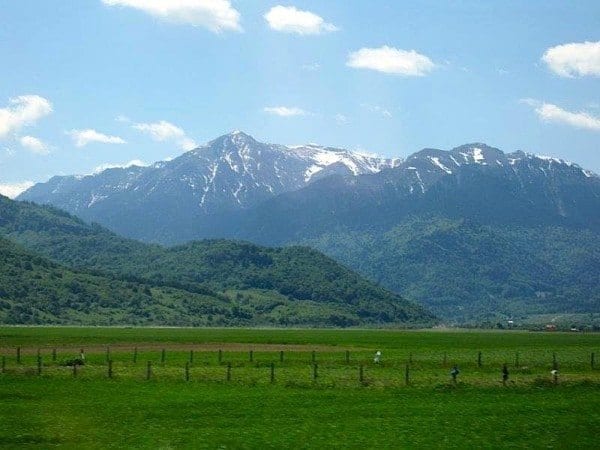 Across Europe by Train to Bucharest for a Danube River cruise.
My 24-day Danube cruise aboard Uniworld's River Duchess began in Rousse, Romania, but Bucharest was our meeting point. I just completed an MSC Splendida Mediterranean cruise but needed to leave the ship one day early in Marseille.
With my hectic and over-stuffed itinerary, I had only two nights to reach Bucharest. There was no time to spare and no margin for error.
Reality Check Had Too Many Trains to Reach Bucharest!
Here's my schedule from the moment I left the ship in Marseille.
1. Three-hour train from Marseille to Paris.
2. Taxi from Paris Gare de Lyon to Paris Est.
3. Overnight train from Paris Est to Munich. 11 hours.
4. Four-hour train from Munich to Vienna. Wait five hours.
5. Board the Dacia Express overnight from Vienna to Bucharest. 25 hours.
Time to Board the Last Train to Bucharest
When the glaring headlight signaled the approach of the Dacia Express, my excitement grew at the thought of yet another train adventure.
A small electric cart driven by an even smaller woman clothed in a drab blue uniform, parked in front of my coach car. Here were our clean linens, neatly folded. She quickly unloaded the cart and carried the wrapped bundles onto the train.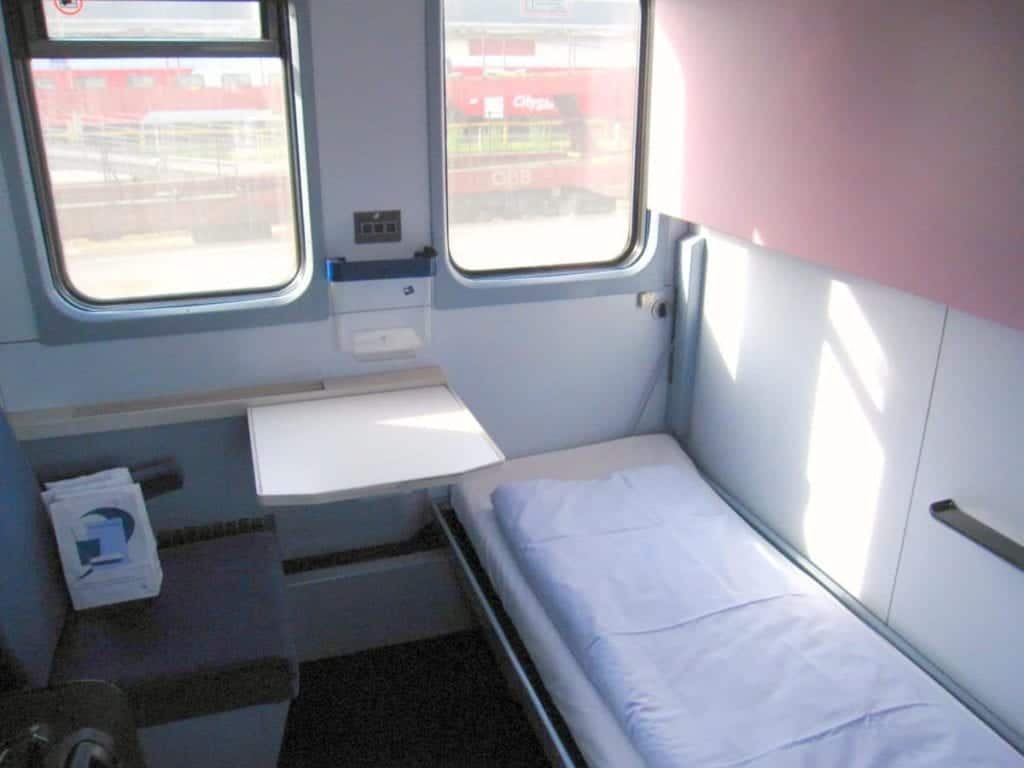 Once underway, the same woman who loaded the linens introduced herself as the conductor. She very sternly advised me to stay in my room, use all three door locks and never open the door without first using the peep-hole.
Without a dining car or even a club car, I wasn't planning to go anywhere. Except for the one bathroom.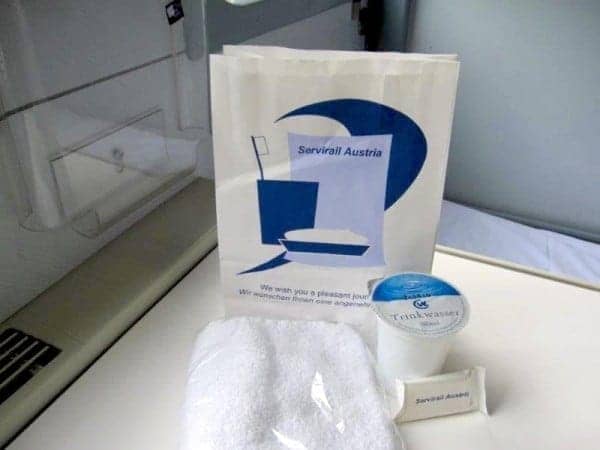 Here is my quick video tour of the sleeping car aboard the Dacia Express:
It Was Going to be a Long Night Aboard the Dacia
With the exception of a few quick visits to the bathroom at the other end of the car, I didn't leave my room for the next 25 hours. There was no dining car, despite the online photo of happy people having a delicious meal on the train.
Luckily, I brought a couple liters of water, a package of cheese, some fresh bread and a chocolate bar. I learned my lesson after the previous overnight's 11-hour train trip from Paris to Munich.
Despite enticing photos of bountiful meals in a beautiful dining car, don't expect every European overnight train to be so well-equipped.
Door bolted, I snuggled under my duvet and started to watch a movie on my iPhone. Sometime around 1am I fell asleep.
The Train to Bucharest Just Got a Whole Lot Creepier
In the middle of the night, without warning, the train came to a jarring halt. Men were heard pounding on doors, yelling, "Passport photos, show passport photos. Open doors now!"
Startled but not totally panicked, I remembered rumors about unexpected passport checks at the border into Romania and Hungary.
Cautiously I opened my door and saw a pistol-packing, quasi-uniformed guard. "Passport photo, you have passport photo?" I immediately handed over my passport.
Then he requested my train ticket, which I surrendered. Several minutes passed, and as he handed back my documents, he added, "Have a nice trip."
Here We Go Again
Once more under the thin duvet, I fell back to sleep only to be awakened minutes later when the train again abruptly stopped.
And once again men were angrily shouting in the corridor and pounding even louder on the doors. Since I thought we had already met the Romanian police, who were these men?
With marked hesitation and pepper spray held behind my back, I looked through the peephole as advised. I had no choice but to open the door.
"Show passport!" the angry uniformed man demanded. I handed him my documents. This man was dressed similarly to the last inspector; dark clothes, pistol in its holster, scowl on his face.
Laboring over every page of my passport, he asked, "Where are you going?" I replied, "to Bucharest." He wanted to know why I was going there, for how long, where I'd stay, where I was from and my occupation. I complied with his questioning and hoped he'd pivot and leave.
Note to self: next time, don't say "journalist" for occupation.
Still shaking from this second intrusion, I extended my free hand and accepted my newly stamped passport. But he didn't leave my compartment.
Instead, I was pushed aside and he stepped inside. The "whatever-he-was" looked underneath the small wooden platform bed. Standing on tiptoe, he peered into the overhead storage area. Finding no one and nothing of interest, he pivoted and muttered, "Have a nice trip." Yeah, right.
If our conductor had told me that both the Hungarian and Romanian police would board the train in the middle of the night, this incredibly frightening experience could have been avoided. To her, it probably was an everyday event. Chalk it up to experience.
Where Did Everyone Go?
On my early morning jaunt to the bathroom, almost every compartment door was open with no one inside. Quite a contrast from the previous night when there wasn't a single door open, with voices heard from within. Now the coach was eerily empty, despite so few stops during the night.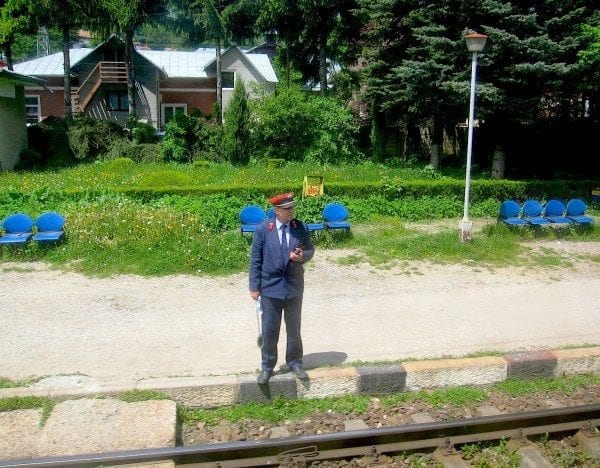 There was no morning coffee or croissant so I grabbed another of my water bottles and enjoyed a piece of bread that I saved from dinner.
The bright spring sunlight reflected off the remaining snow on the mountains and cast long early morning shadows of our train alongside the tracks.
Our train rumbled past the distant snowcapped Carpathian mountains, springtime's newly plowed fields, and small-town station masters who held simple red or green signal signs. These were the highlights of my trip.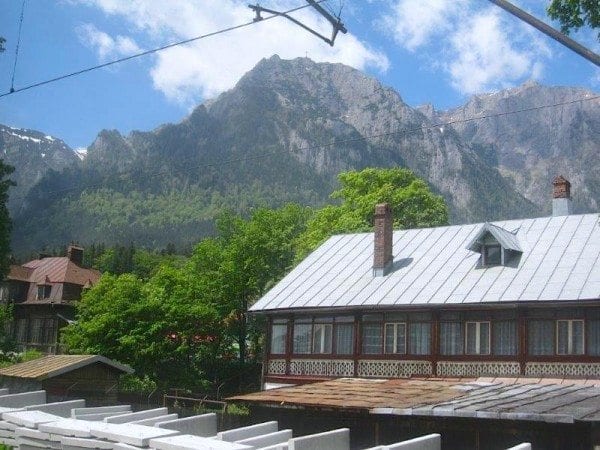 Finally, the Dacia Express Arrives in Bucharest
At 10:30am, about an hour late, we pulled into Bucharest Gara de Nord station.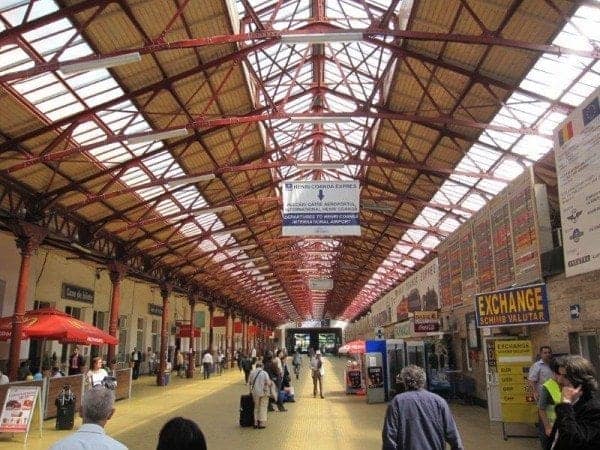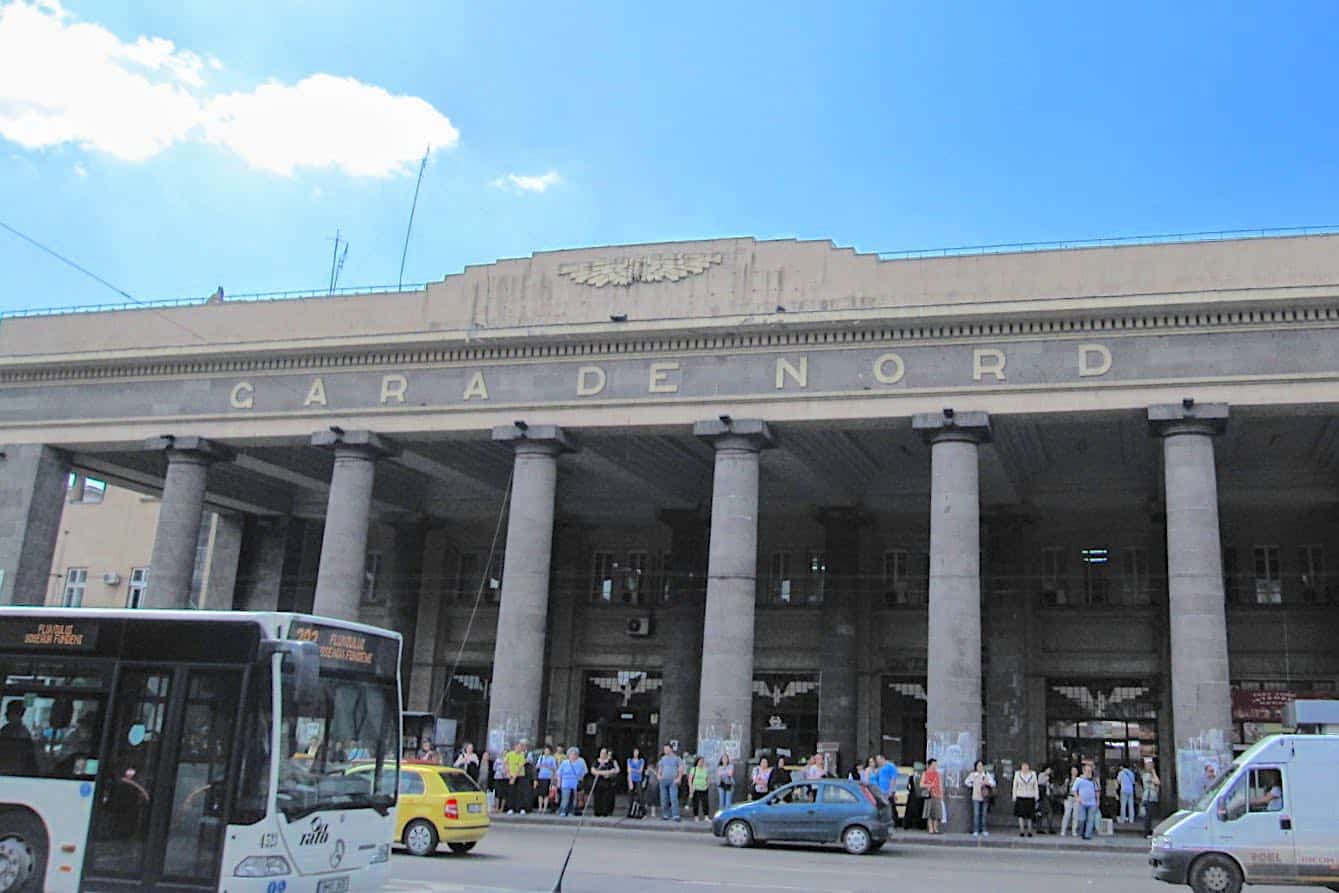 I had arranged for a driver to meet me on the platform and luckily he was there with a sign bearing my name. Within minutes I was in his car headed to the Radisson Blu Hotel for my two-night stay before the river cruise.
Reflections on a Very Scary Solo Train Ride
It's an incredible train ride and I'm amazed I did it. While terrifying and unnerving, the romance of following the path of the historic Orient Express was just too alluring and mysterious to resist. And my only way to get to Bucharest.
If I ever return to Bucharest, it won't be on the Dacia Express.
I'm the editor and creator of CruiseMaven.com, a solo traveler cruising the world on waves and wheels, collecting recipes along the way.  I hope my articles and photos entertain, advise and inspire you to travel the world without flying.  Take a breath…stop for a local meal and a glass of wine along the way.