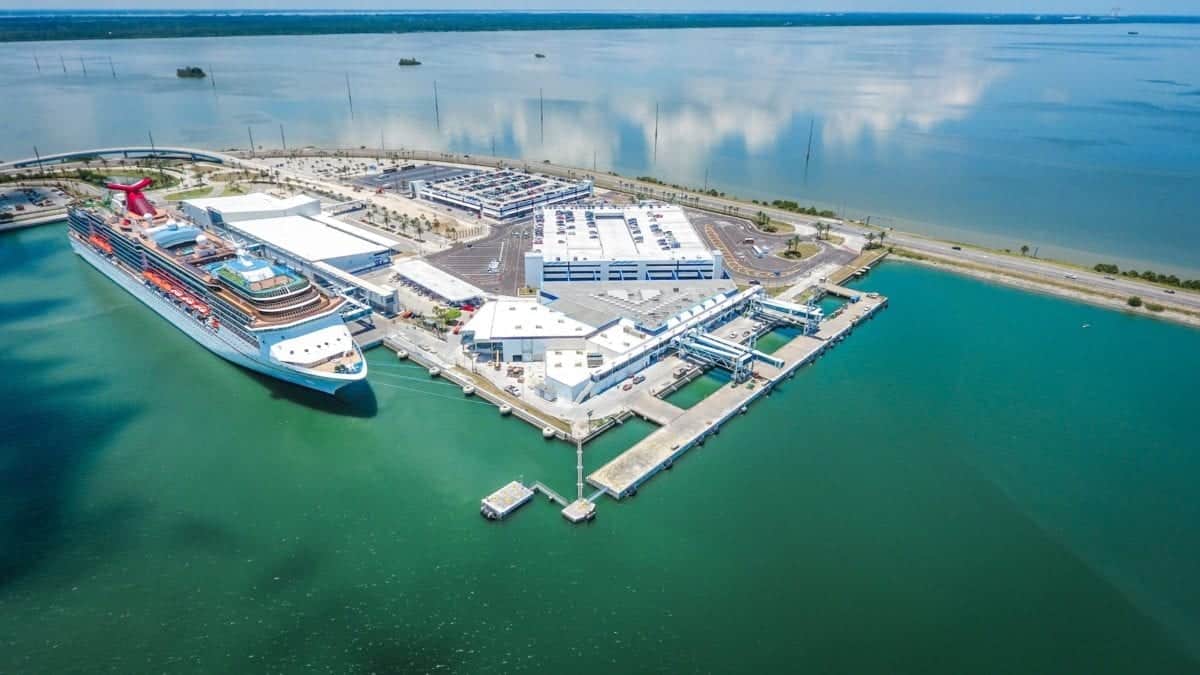 Newly redesigned Port Canaveral cruise terminal completed.
At a cost of almost $50 million, Cruise Terminal 5 at Port Canaveral has finally re-opened.  The major overhaul included an expanded terminal, a longer 120-foot longer pier, a new 1,044-space parking garage, and new mobile passenger boarding bridges.  On hand for the celebration was the Carnival Valor, arriving at sunrise to its new home at the refurbished terminal.
Built in 1991, the newly re-designed terminal took nearly nine months to complete.  Hiring mostly local workers from Brevard County, the crew consisted of 37 companies and a construction crew of 500 just to work on the terminal.  Another 50 companies with a crew of 450 completed the parking garage.  In total, the massive reconstruction project took a total of 265,000 to complete.
Now Cruise Terminal 5 can accommodate mega-cruise ships that carry up to 3,500 passengers. Along with the Carnival Valor, other ships to use Cruise Terminal 5 include a port call by Norwegian Gem and later, the Carnival Sunshine will return to Port Canaveral and also homeport at Terminal 5.
All part of the grander scope for the future Port Canaveral complex.
I'm the editor and creator of CruiseMaven.com and self-appointed "expert" on cruises, trains and solo travel.  By sharing news and reviews plus my cruise and travel experiences, I hope to entertain, inform and inspire you to travel the world without flying.  Be sure to enjoy a local meal and a glass of wine along the way.