Bucharest, Romania, a surprisingly beautiful city fashioned after Paris.
No, this isn't the Arc de Triomphe in Paris.  This is the Archul de Triumf in Bucharest, Romania. Built on the site of two previous arches, all to commemorate victories in battle.   The first arch was quickly built of wood in 1878 so that the returning troops could have something under which to pass on their way home. The next was built of concrete  in 1922, knocked down in 1935 and rebuilt again in 1936.
After an overnight aboard Romania's Dacia Express, I arrived in Bucharest to begin a Uniworld Grand European cruise all the way to Amsterdam in 28 days. Three pre-cruise days Bucharest were filled with exploring the city and countryside.  I still had some last minute writing to do in my hotel room, so I decided not to take Uniworld's included city tour of Bucharest.  I had already seen what was locally offered from walking the neighborhoods.
My alternative was to take a taxi from the Radisson Blu hotel to the Restaurantul Pescarus on picturesque Lake Herastrau for a traditional Romanian luncheon.  Here I would join the other passengers who were cruising with me on the Uniworld River Duchess from Bucharest to Vienna and on to Amsterdam cruise.
Romanians are extremely proud of their country and their culture.  They have fought long and hard and continue to work towards a better life since the revolution a short two decades ago.  Bucharest dates back to the 1400's and it once was called the Paris of the East due in part to its ornate French-style architecture.
It was no wonder then, as my taxi driver sensed my excitement at seeing some of the historical landmarks, he drove around the Arch three times so I could get the clearest view.   Lunch be damned.  He drove in the opposite direction, meter off, to point out the inconspicuous American Embassy, beautiful tree-lined boulevards and the Romanian Airmen Heroes Memorial statue built in 1935.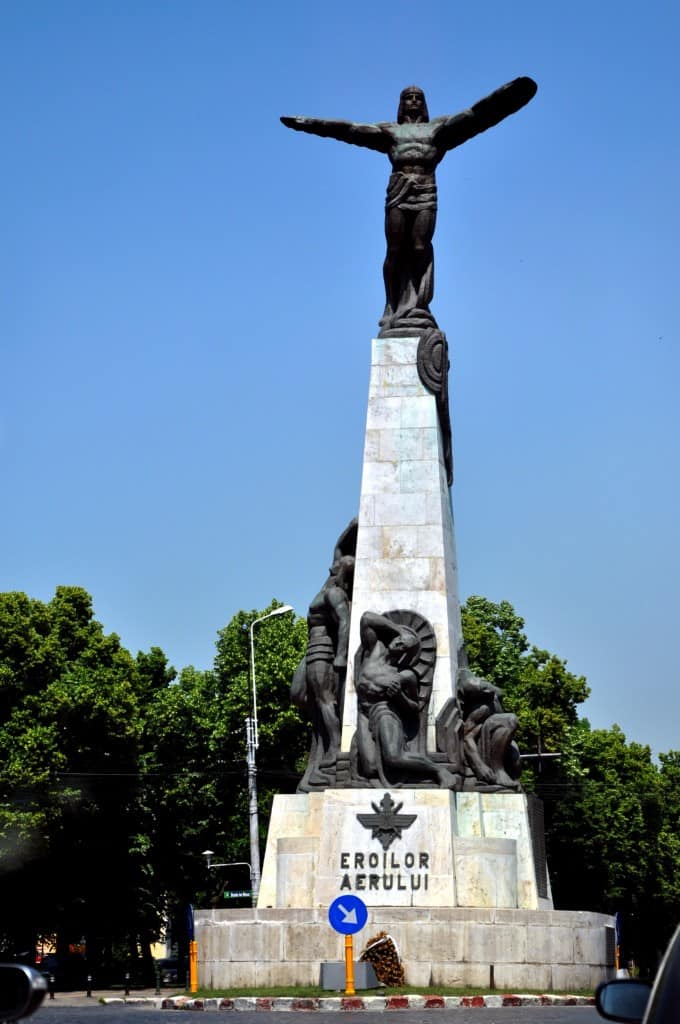 When I finally arrived at the Restaurantul Pescarus, not more than a fifteen minute ride from the hotel under normal circumstances, it was just in time to join the group.  The restaurant, like so much of Bucharest, was built long before the Communist takeover.  It was open-air seating with a splendid view of the river and the monumental Parliament building on the opposite side, which represented their freedom from Communism.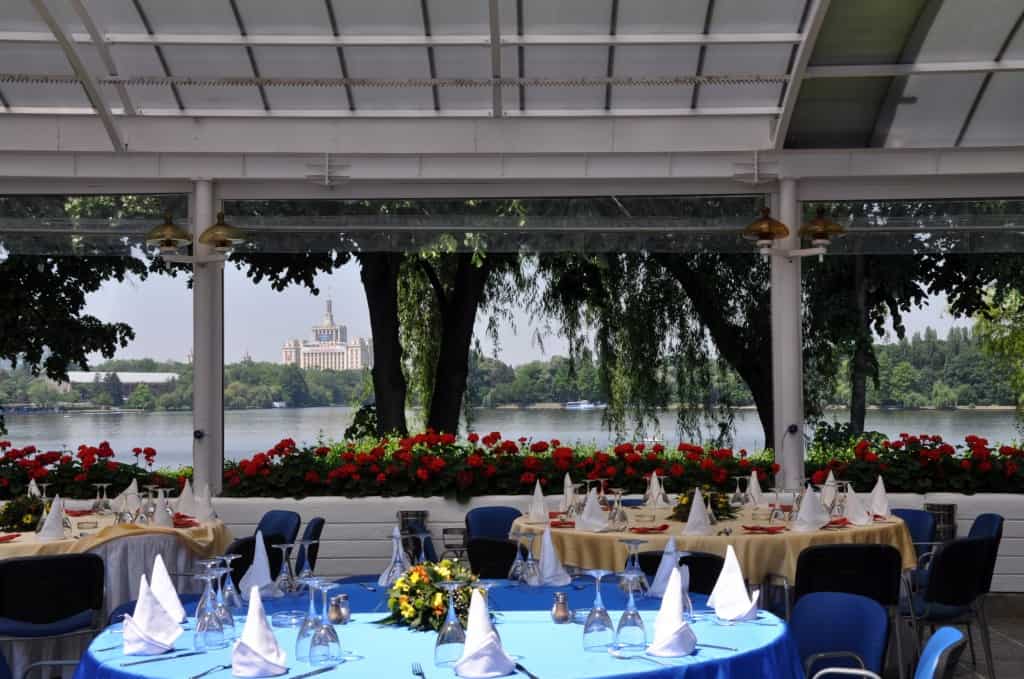 Immediately after the meal, we boarded the motor coach.  Our restaurant was only an hour's motor coach ride to the Danube port of Giurgiu, Romania.  It was here that we would board the Uniworld River Duchess.
There are a few ports to the southwest of Bucharest where various river boat companies tie up. From Giorgiu we "cruised" a few yards across the Danube to Rousse, Bulgaria.
After an overnight aboard our ship, in the morning we boarded the motor coach for our day trip to the Black Sea.  I could truly say that this was a cruise "Between Two Seas."