Attention French foodies and Francophiles! If you've got the European Airfare Blues and long to go to France but the cost has got you down, fret no more. France is coming to New York. Yes, the same "France" that causes Americans to crave café afternoons, sip French Champagne, photograph billowy lavender fields and join in a "rousing" game of petanque!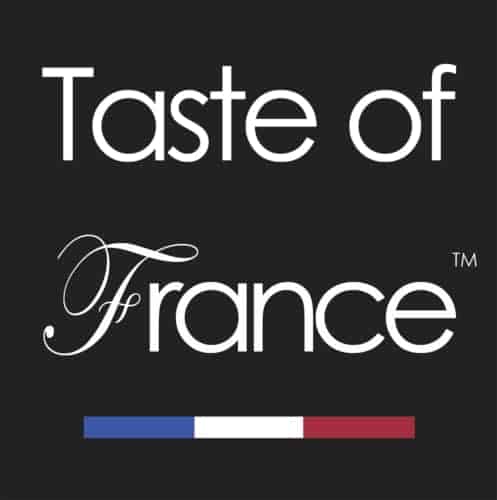 For the first time, New York City will host Le Taste of France Show, September 29-30, at Pier 54. Dedicated to French cuisine and the French lifestyle (joi de vivre for sure) the two-day exhibition will celebrate the "Fete de la Gastronomie." Le Taste of France Show was created to promote the many different regions of France through their unique culinary specialties and lifestyle.
Representing some of New York's top restaurants, skilled chefs and French food personalities are preparing a comprehensive guide to showcase the diversity of French cuisine from the completely different culinary regions in France. With the exchange of US dollars for "Mariannes," the official "currency" of Le Taste of France Show, guests can choose to purchasesample dishes with a "Tasting" plate or go for the gusto with a full "Degustation" plate. Beverages are also available for purchase.
Le Taste of France Show will also feature live, contemporary and signature French Music; Petanque Exhibitions (a national French pastime); a French Flea Market symbolic of Paris' famous "Marche aux Puces"; a French Bulldog Dog Show and much more to be announced.
Chefs participating in Le Taste of France Show come from very prestigious culinary stock. Among the confirmed Chefs:
Jacques Pepin – Legendary Chef and T.V. personality
Marc Murphy – Executive Chef and Owner of Benchmarc Restaurants (Landmarc and Ditch Plains)
Jean-Louis Gerin – "Chopped" Champion 2012 – TV Food-Network
Jean-Louis Dumonet – Executive Chef of the Union Club
Claude Godard – Chef/Owner of Bistro Madison and Jeanne et Gaston restaurants
Ariane Daguin – Food maven and Founder of D'Artagnan
Members of Les Maitres Cuisiniers de France and l'Academie Culinaire de France, two organizations representing the top French chefs in the world.
Le Taste of France Show will benefit Action Against Hunger, a global humanitarian organization committed to ending world hunger.
WHEN:
General Events
Saturday, September 29, 2012 – 11:00am to 5:00pm
Sunday, September 30, 2012 – 11:00am to 6:00pm
Special Evening
"La Soiree" Saturday, September 29th, 2012
"La Soiree" is the grand, all-inclusive, extravaganza of Le Taste of France Show . Bottles will pop at 6:30pm and flow until midnight. Music will be louder, the food richer and the mood a little more epicurean.
Free Tickets available online for a limited time only. Ticket prices will go up $10 every month leading up to the event, where tickets will be available at the door for $40. The earlier you reserve your tickets, the better the price will be. To learn more about tickets and Le Taste of France Show please visit us at LeTasteofFrance.com
Source: French Media Events
More destinations, cruise news and the cruise experience at www.cruisemaven.com Yes, you can get to France on a cruise!
I'm the editor and creator of CruiseMaven.com, a solo traveler cruising the world on waves and wheels, collecting recipes along the way.  I hope my articles and photos entertain, advise and inspire you to travel the world without flying.  Take a breath…stop for a local meal and a glass of wine along the way.