Bypass the Cruise Center and experience this beautiful island.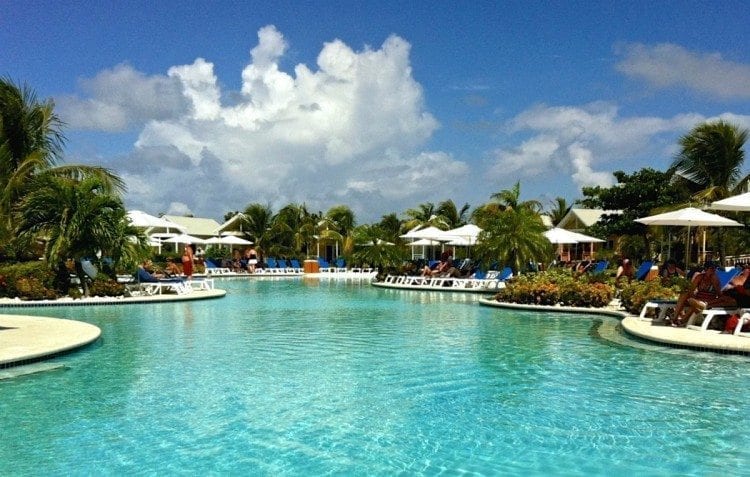 Grand Turk is one of those laid-back islands where wild donkeys and horses roam along the beach and in town. Situated in the Atlantic Ocean and not the Caribbean Sea, this small island is part of the islands that comprise the Turks and Caicos archipelago. Grand Turk, the only cruise port in the entire chain of the Turks and Caicos Islands is also home to the government center at Cockburn Town. It's been the capital of the Turks and Caicos Islands since 1766.
With only a few hours to spend in Grand Turk, you can choose to spend a relaxing day at the enormous Grand Turk Cruise Center, located right next to where your ship will dock. Or you can choose from a variety of shore excursions, many of which will take you on a full tour of Grand Turk. Here are my choices for fun, family activities. None of which will burn a hole in your wallet.
Cockburn Town Tour
Take a taxi into Cockburn Town (pronounced "Co-burn") or sign up for an excursion that will take you into and around town. Reminiscent of Bermuda's British influence during the salt industry boom, the simple houses are examples of 18th British architecture and sport typical Victorian porches and some homes even have chimneys.
NOTE: The National Museum is permanently closed. The main areas to begin your walking tour are on Duke and Front streets. Visit the public library, the Governor's Residence, a working lighthouse that was relocated from Britain and admire the nearby buildings that date from the 18th and 19th centuries.
A taxi between the cruise port complex and Cockburn Town will cost about $4 to $9 USD each way.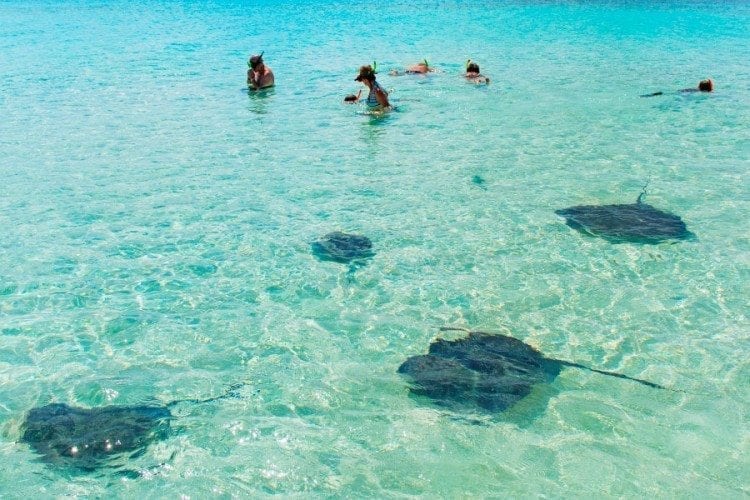 Stingray Encounter and Gibbs Cay Beach

Gibbs Cay, no it wasn't named for Leroy Jethro Gibbs, can be reached by a quick boat ride from the cruise center. The Cay is a tropically beautiful and uninhabited island, perfect for a beach day away from the ship. With snorkel and flippers, you can make your way out about 300' to the edge of a coral reef or just wade into the water and watch for the throng of graceful stingrays as they come in for a scheduled feeding.
Giddy-up!

If a slow horseback ride along a white sandy beach is on your to-do list, Grand Turk might just be the perfect place to try it. Available as a ship's shore excursion, it's necessary to sign up at the beginning of your cruise to avoid a sold-out disappointment.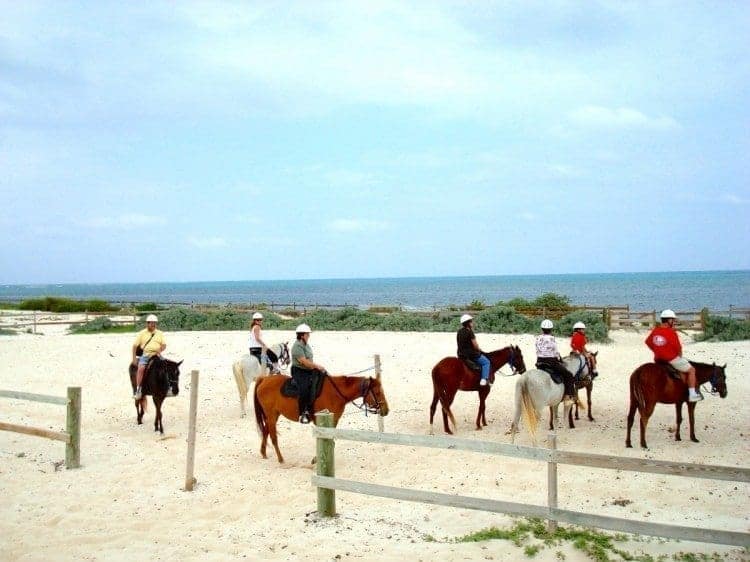 After a short van ride to the stable, guests are given a safety briefing before mounting their steed. First is a short ride through some scrub brush and pathways. Then you'll reach another stable where you'll don a life preserver and your horse will be refitted with a water-suitable saddle. The off you and your group will go, into the ocean. A few minutes in one direction and the leader gives the signal for the horses to head for home. Almost in unison, the horses turn in the ocean and set their sights on a quick return trip to their home. Hold on, because the herd really wants to get moving. It's a wonderful experience, both in the water and on land.
Did you know?

Grand Turk is home to the world's best coral cliff wall dive, the first landfall for Christopher Columbus and just offshore, is the place where John Glenn, the first man to orbit the world, and his space capsule, Friendship 7 splashed down in 1962.
Local Eats with a View

Because most visitors only spend an afternoon in Grand Turk, there aren't a slew of restaurants to choose. Here are a few places to grab lunch, a cold brew and maybe stay for the entire afternoon!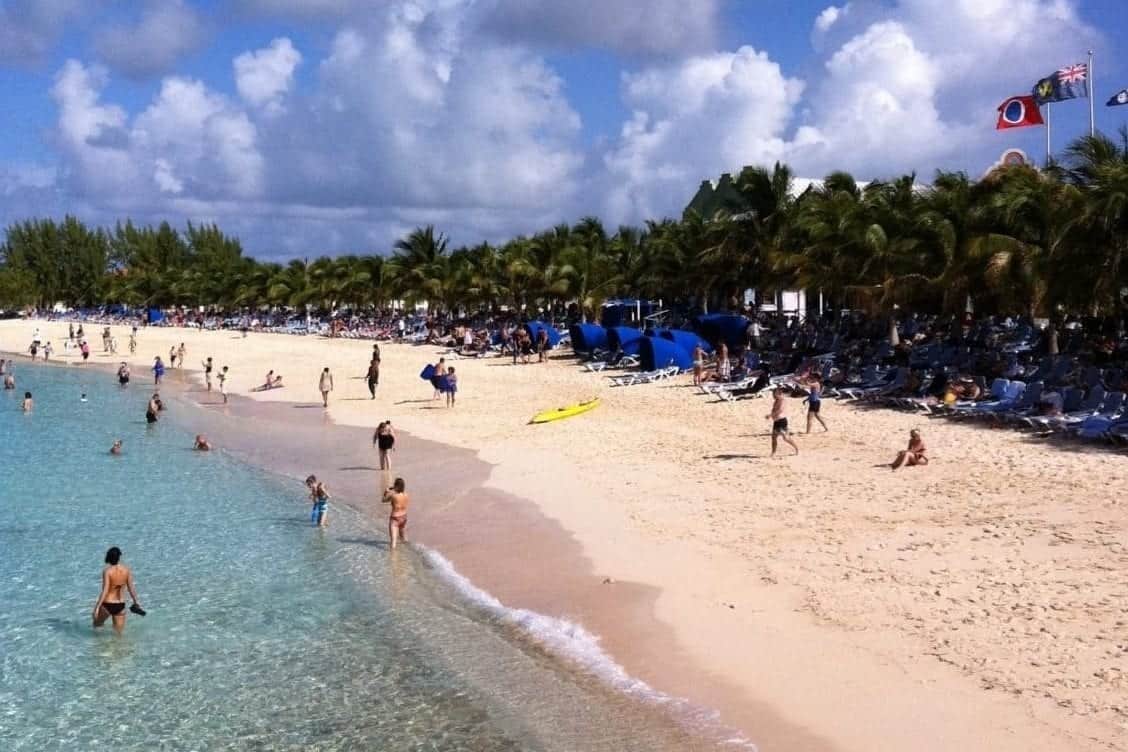 Jack's Shack has become the afternoon escape from the hub-bub and tackiness of Margaritaville at the Cruise Center. Located just a short walk from the cruise dock, only 540 yards north of the Cruise Center. Chef Leroy cooks up a mean jerk chicken on the grill, plus local conch dishes and fried fish. You can even print out a coupon from their website to get a free shot of locally-produced rum.
If a quieter luncheon is more your taste, hop into a taxi to the Osprey Beach Hotel and the Bird Cage Restaurant. There you'll find poolside dining with a bird's-eye view of the ocean. Free wifi, too.
Good ol' Margaritaville at the Cruise Center. Great for those less adventurous or prefer to stay close to home. It's basically the same menu at all of Jimmy Buffet's restaurants, but if you plan to go back and forth to the ship all day, it's convenient. If you're looking to use their wifi, be warned that it's very slow and the best connections near the router are on the second level.
With beautiful weather nearly year-round (the exception of course being the unpredictable height of hurricane season-August and September), cruise passengers have come to love their brief visit to this modest, little island. Whether you choose to hang out, eat and shop at the cruise center, venture into town or purchase a shore excursion, a port call in Grand Turk is sure to be a fun and memorable experience.
PIN AND SAVE FOR LATER!

I'm the editor and creator of CruiseMaven.com, a solo traveler cruising the world on waves and wheels.  I hope my articles and photos entertain, advise and inspire you to travel the world without flying.  Take a breath… stop for a meal and a glass of wine along the way.