It's sort of complicated. The answer is yes, you need a passport to take a cruise from the U.S to the Caribbean…and no you don't. Or should you have one just in case?
I receive emails from readers who ask, "I'm a United States citizen taking a cruise from the U.S. to the Caribbean. Do I need a U.S. passport"? After I received this same question again today, I decided to put together this passport advice article.
Do I Need a Passport for a Caribbean Cruise?
Mostly, whether or not a passport is required depends on your itinerary. If you are going on what's called a "closed-loop" cruise (for example, leave from Ft. Lauderdale then visit a foreign county (ex. Caribbean islands) and return to Ft. Lauderdale then technically you do not need a U.S. passport booklet (like in the above photo).
On such a closed-loop cruise and without a passport, U.S. citizens will be able to enter or depart the U.S. with certain proof of citizenship. You will be required to present a government-issued birth certificate and a laminated government-issued photo ID, denoting photo, name and date of birth.
You may also present an Enhanced Driver's License (allows you to re-enter the U.S. only by land or sea and only from Canada, Mexico, and the Caribbean) or a Passport Card.
Check with your state to see if it offers an Enhanced Driver's License. Passport Cards have the same limitations at an EDL.
What Caribbean Nations Require a U.S. Passport?
Keep in mind that some Caribbean countries on your closed-loop cruise might require a U.S. passport to enter. If this is the case, without a passport booklet you will not be allowed to cruise or go ashore on those islands.
Caribbean nations that require cruise passengers to have a passport include: Barbados, Guadeloupe, Haiti, Martinique, St. Bart's, and Trinidad and Tobago. Note: Royal Caribbean's private island, Labadee, though part of Haiti, does not require a passport.
If your cruise is not closed-loop and you board, for example, in San Diego for a one-way Panama Canal cruise to Ft. Lauderdale, you will need a U.S. passport. Period. End of discussion.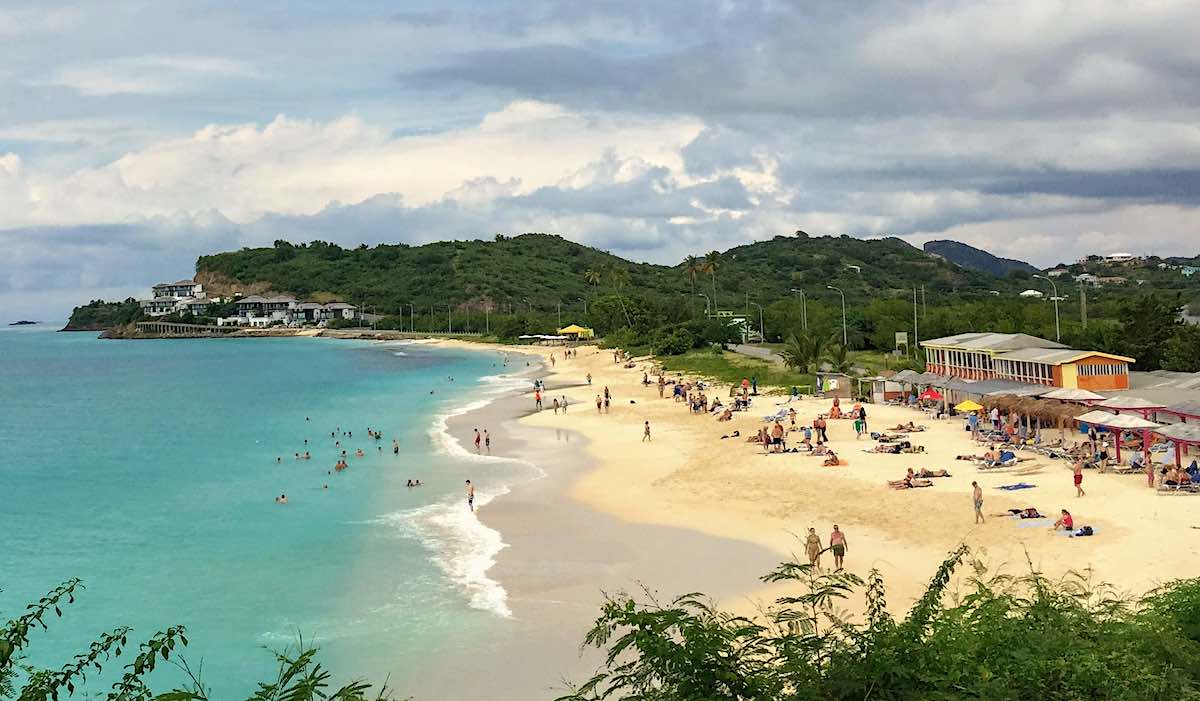 READ NEXT: Do you need a passport for an Alaska cruise?
Why You Should Have a Passport on a Closed-loop Cruise
Expect the unexpected. Events can occur during your cruise that prevent you from returning to the U.S. on your cruise ship.
You get sick or injured. An injury or illness while on your cruise may require a doctor or hospital visit or worse, admission to a local hospital and you miss your ship's departure. The need for medical evacuation back to the U.S. also prevents a return by ship to your expected U.S. port. When it comes time to fly home, you need an actual U.S. passport to reenter the United States.
Cruise ship damage or weather interruption. The same situation applies here. If you departed on a closed-loop cruise and the ship has a mechanical issue or weather takes a turn for the worse, you may have to disembark the ship somewhere in the Caribbean. Again, if you're flying home rather than cruising back to where you started, you will need a passport to reenter the United States.
Temporary Passports for Emergencies
Limited Validity Passport
If you have a medical emergency and you're not traveling with a U.S. passport, you must contact the local U.S. Embassy or consulate. The same applies if your ship has mechanical failure and you're stuck in a foreign country.
To get home, you will need a temporary passport. Either of these two offices can arrange for a temporary passport (Limited Validity Passport) to get you home. But it could take a few days, especially if you contact either government office over the weekend.
Speaking of unexpected events, you should also purchase travel insurance to cover any medical emergencies and evacuation . You can buy travel insurance from your cruise line or from a third-party insurance vendor. Prices vary but third-party insurance coverage provides many more and a higher level of benefits than cruise line insurance and acts as primary insurance.
What to Know About U.S. Passports
Your passport must not expire for at least another six more months from the date you return to the U.S.
There must be at least two blank pages in the booklet.
While an Enhanced Driver's License or a Passport Card are handy, they are valid only for re-entering the U.S. at land borders or sea ports-of-entry from Canada, Mexico, Bermuda and the Caribbean. They cannot be used for air travel entry to the U.S.
Visit travel.state.gov/destination to know exactly what will be required for your cruise itinerary
How Much Does a U.S. Passport Cost
If you're applying for your first passport, the cost is $145 – $110 for the passport and $35 for fees. If you're renewing a passport, you'll only pay $110. Apply or renew at least four to six weeks prior to departure. Try to avoid the costly expediting fee if possible.
For more detailed info, visit: https://travel.state.gov/content/passports/en/go/CruiseShipPassengers.html
Bon voyage and happy travels!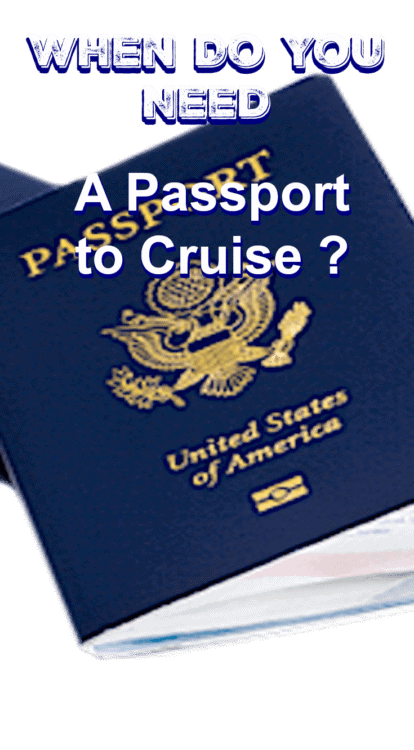 I'm the editor and creator of CruiseMaven.com, a solo traveler cruising the world on waves and wheels, collecting recipes along the way.  I hope my articles and photos entertain, advise and inspire you to travel the world without flying.  Take a breath…stop for a local meal and a glass of wine along the way.