You're finally going to plan that long-awaited Alaska cruise. One question I'm often asked is, "do I need a passport for an Alaska cruise?" The answer is easy: yes. And no.
Alaska cruises are different. Your destination is America's 49th state. Why would you need a passport for an Alaska cruise? Let's break it down to the different cruises and itineraries.
Do You Need a Passport for Alaska?
On a "closed-loop cruise" – one that begins and ends in a US port – technically you don't need a passport book. For example, a Caribbean cruise round-trip from Miami. All you need for this type of cruise is a government-issued photo ID and a birth certificate with a raised seal. But is that a smart decision? IMO, no. Here's why…
If your ship breaks down in a foreign port or if you have a medical emergency, to fly home to the USA asap, you need a passport book for re-entry. Plain and simple. Without a passport, you'd have to get in contact with the local US embassy or consulate and apply for an emergency passport. This can take days, especially if it happens over a weekend.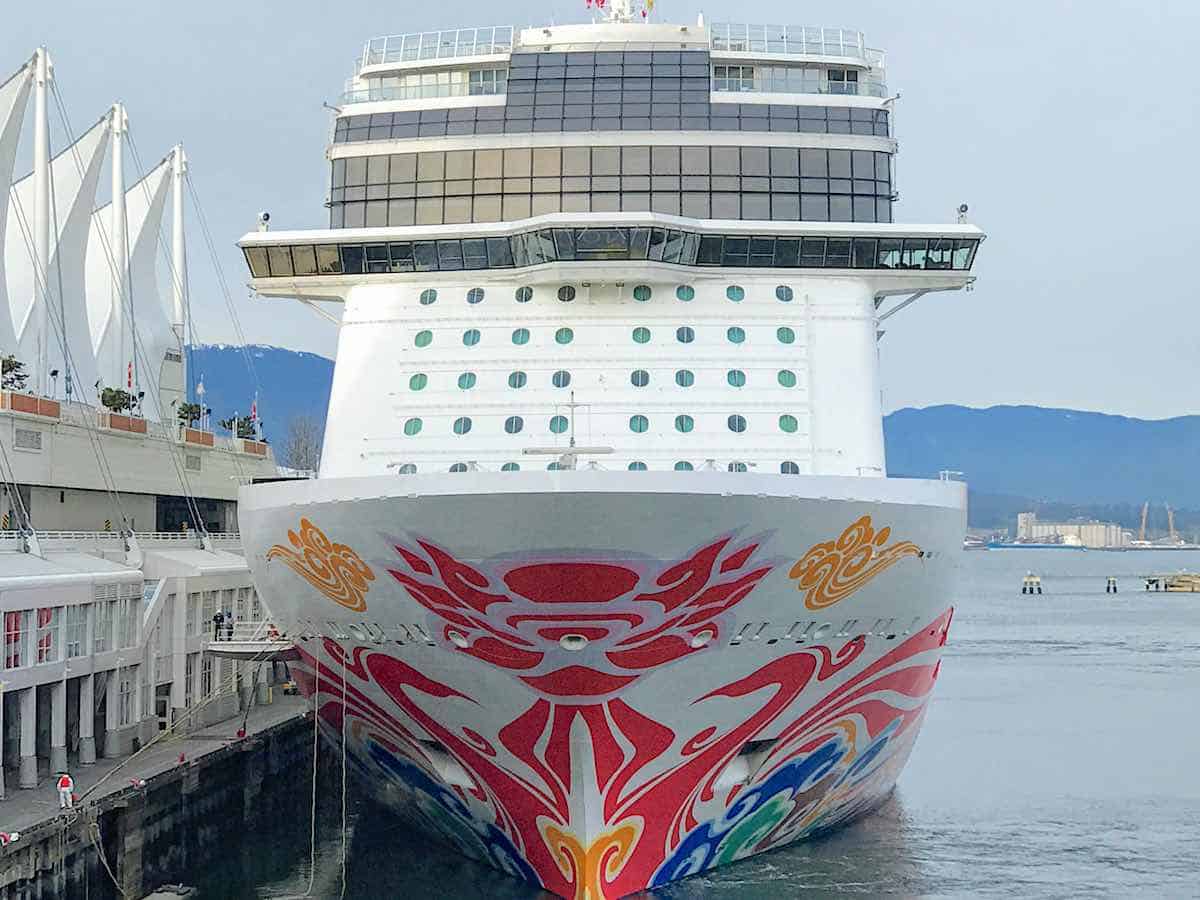 Cruises to Alaska from Seattle or San Francisco
For a round-trip cruise to Alaska from Seattle or even San Francisco, you'd think you don't need a passport, right? Wrong. In order to return to a US port, your ship needs to stop in a foreign port…in this case, in Canada. Either north or southbound, your ship will stop somewhere in Canada. In order to enter Canada, set foot on Canadian soil and then re-board your ship, you must have a passport book.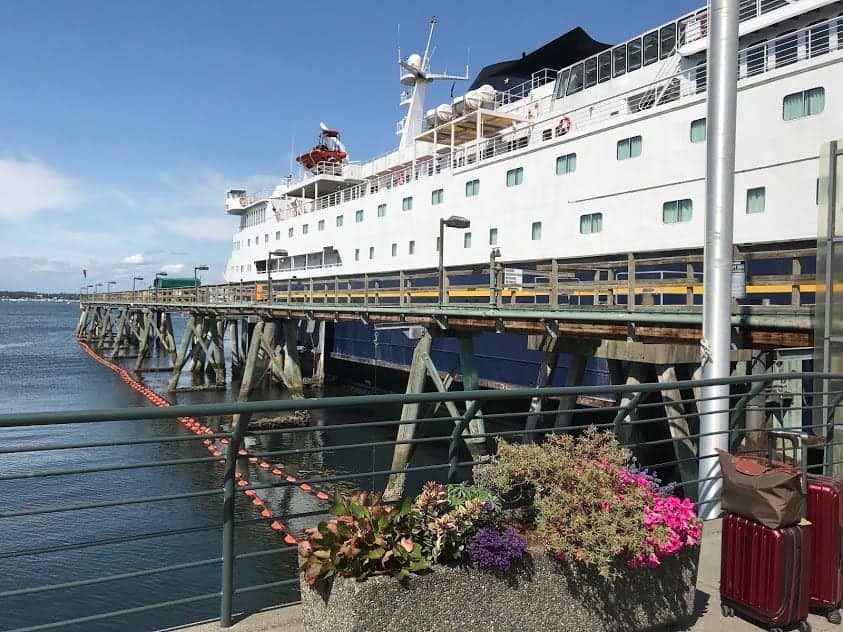 When a cruise ship cruises the Inside Passage to Alaska departs from a US port, the ship must…MUST stop in a foreign-flagged port before returning to the US. Why?
First of all, almost every large cruise ship that departs from a US port was built and flagged in a foreign country. Cruise lines erroneously site the reason for stopping in for example, Vancouver or Ensenada, as the Jones Act of 1920. This Act states that only vessels built, crewed and flagged in the US may carry cargo between US ports. It was a protectionist Act aimed at preventing foreign-flagged ships from moving their goods between US ports. But that's not actually the reason.
Why your cruise ship must stop in a foreign country
The Passenger Vessel Services Act of 1886 (46 U.S.C. 289) states that "No foreign vessels shall transport passengers between ports or places in the United States, either directly or by way of a foreign port." Done. Archaic? I'd say yes.
Since most of the cruise ships departing from U.S. ports are foreign-built, flagged and crewed, they have to include a foreign port call in all itineraries. That's why even round-trip Hawai'i cruises leaving from Los Angeles or San Diego stop at Ensenada (Mexico) on their way back from the islands.
To recap, if you are on a round-trip Alaska cruise that departs from the United States in the Lower 48, you will need a passport book for your Alaska cruise.
Cruises to Alaska from Vancouver, Canada
If your Alaska cruise begins or ends in Vancouver, British Columbia, Canada, think about how you arrive and depart from Canada. Unlike me, nearly everyone else flies into Vancouver. If, like I do, you take Amtrak from Seattle, you will still need to show your passport book to the immigration police at the Canadian border.
Entering Canada
Canadian law requires that all persons entering Canada carry both proof of citizenship and proof of identity. As of this writing, a valid U.S. passport, passport card, or NEXUS card satisfies these requirements for U.S. citizens. Children under 16 need only present proof of U.S. citizenship.
Leaving Canada by air or sea back to the U.S.
When traveling by air from Canada back into the United States, U.S. citizens are required by U.S. law to present a U.S. passport book. There are a few exceptions to this rule and a full list of documents that can be used at land and sea borders are provided on the U.S. Customs and Border Protection (CBP) website.
When you don't need a passport for an Alaska cruise
You can use a passport card to reenter the United States at sea ports of entry from Mexico, Canada, Bermuda, and the Caribbean. However, if you are not able to return on the cruise ship for any reason (again, emergency evacuation or ship breaks down), you will need a passport book to fly back to the United States.
Also, if you don't care about being able to go home to the United States, you can enter Canada with an official birth certificate and photo ID.
Small ship Alaska cruises could be an exception
Let's say you are planning a small ship cruise through Alaska's Inside Passage. Your flight is non-stop from Seattle to Juneau, Alaska where you'll board your expedition ship. Same for the return, say from Sitka to Seattle. Technically, on a cruise exactly like this, you don't need a U.S. passport.
But, if your cruise has a shore excursion planned that includes a motor coach ride into the Yukon, British Columbia, then once again, you will need a passport book to re-enter the United States. If your expedition cruise includes this excursion, don't pass up this trip.
Bottom line
Remember the Eagles song, "Hotel California"? "You can check out any time you like, But you can never leave!" To paraphrase, without a passport book, you cannot re-enter the United States from Canada.
What are you waiting for? Get your passport book and start to plan your Alaska cruise.

I'm the editor and creator of CruiseMaven.com, a solo traveler cruising the world on waves and wheels, collecting recipes along the way.  I hope my articles and photos entertain, advise and inspire you to travel the world without flying.  Take a breath…stop for a local meal and a glass of wine along the way.