American Symphony, the newest riverboat for the Mississippi River passed sea trials late last week. The riverboat is now on its way to New Orleans for an on-time start in August for its inaugural season on the Mighty Mississippi.
American Cruise Lines accepted delivery of the American Symphony from Chesapeake Shipbuilding right on schedule.
New River Boat Gets Ready for Mississippi River Cruises
American Symphony is the 5th riverboat in the American Cruise Line's innovated concept for new riverboats and the 15th small ship built by Chesapeake for American.
The 175-passenger new boat will immediately join the company's expanding Mississippi River fleet. American Symphony's first cruise is set to depart August 27th from New Orleans.
American Cruise Lines plans to christen the riverboat during its inaugural cruise on August 30th in Natchez, Mississippi.
RELATED: My Mississippi River Cruise From New Orleans to Memphis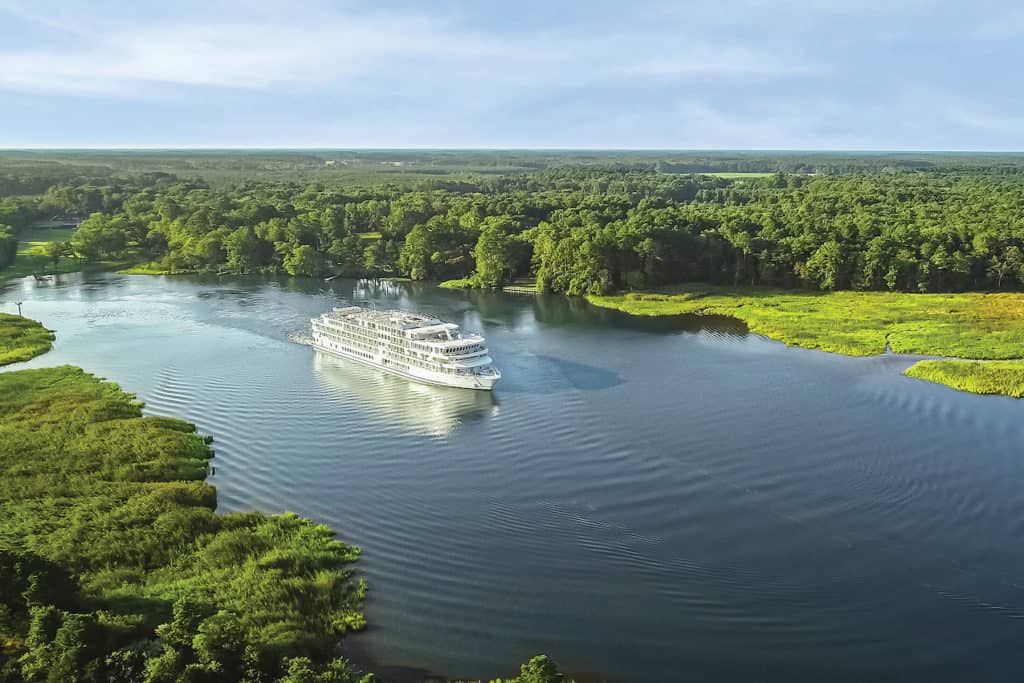 "American Symphony is part of our ongoing commitment to leading the U.S. River Cruise market by introducing innovative small ships every year," said Charles B. Robertson, President & CEO of American Cruise Lines. "Smaller is better on the rivers. We look forward to American Symphony's first season on the Mississippi, as well as the introduction of sister ship American Serenade early next year."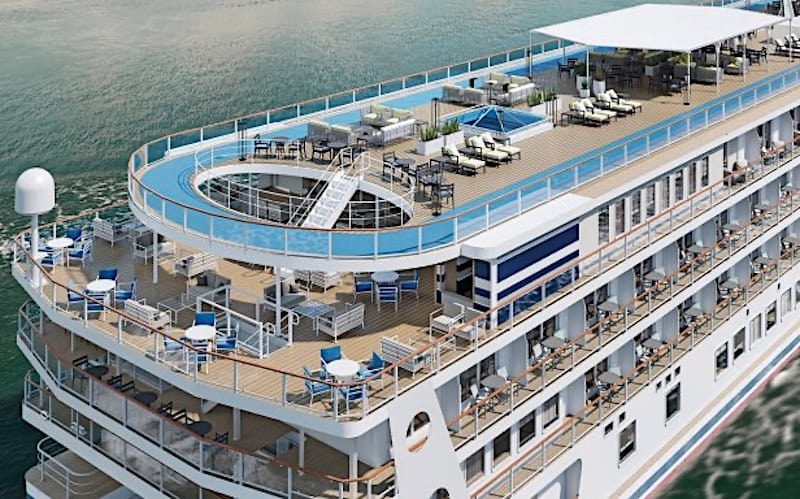 The American Symphony is a sister ship to American Melody, launched in 2021. Also accommodating 175 guests, American Symphony features 5 decks and offers 100% private balcony staterooms, including suites and spacious single staterooms.
American Symphony Ideal for Mississippi River Cruise
The new riverboat has an elegant design with an immense use of glass for unparalleled views throughout the ship. American Symphony also showcases the cruise line's patented opening bow and retractable gangway. The gorgeous 5th deck skywalk has an ellipse that cantilevers dramatically above the café.
American Symphony also offers spacious lounges inside and out, a grand dining room, fitness center, and a wellness-yoga studio.
American Cruise Line continues to add new ships with state-of-the-art small ship designs with exceptional accommodations. Sail with American Cruise Lines aboard their new ships on the Mississippi River, the Columbia & Snake Rivers, and across the U.S.A.
Since 2017, American Cruise Lines has debuted 2 small cruise ships and 5 new American riverboats, including this brand new American Symphony. In 2023, the company plans to introduce 3 more new small ships; another modern riverboat, American Serenade, as well as two, 109-passenger catamaran-hybrid ships, American Eagle and American Glory.
Including American Symphony, Mississippi cruises, within a year American Cruise Lines will have a total of 17 ships, all accommodating only 100-190 passengers, and cruises over 35 domestic itineraries in 34 states.
I'm the editor and creator of CruiseMaven.com, a solo traveler cruising the world on waves and wheels, collecting recipes along the way.  I hope my articles and photos entertain, advise and inspire you to travel the world without flying.  Take a breath…stop for a local meal and a glass of wine along the way.