I'm heading north on the Big Muddy aboard American Cruise Line's Queen of the Mississippi. Our 7-night Mississippi River cruise begins in New Orleans with a night of jazz on Bourbon Street and will end with a night of blues along Beale Street in Memphis.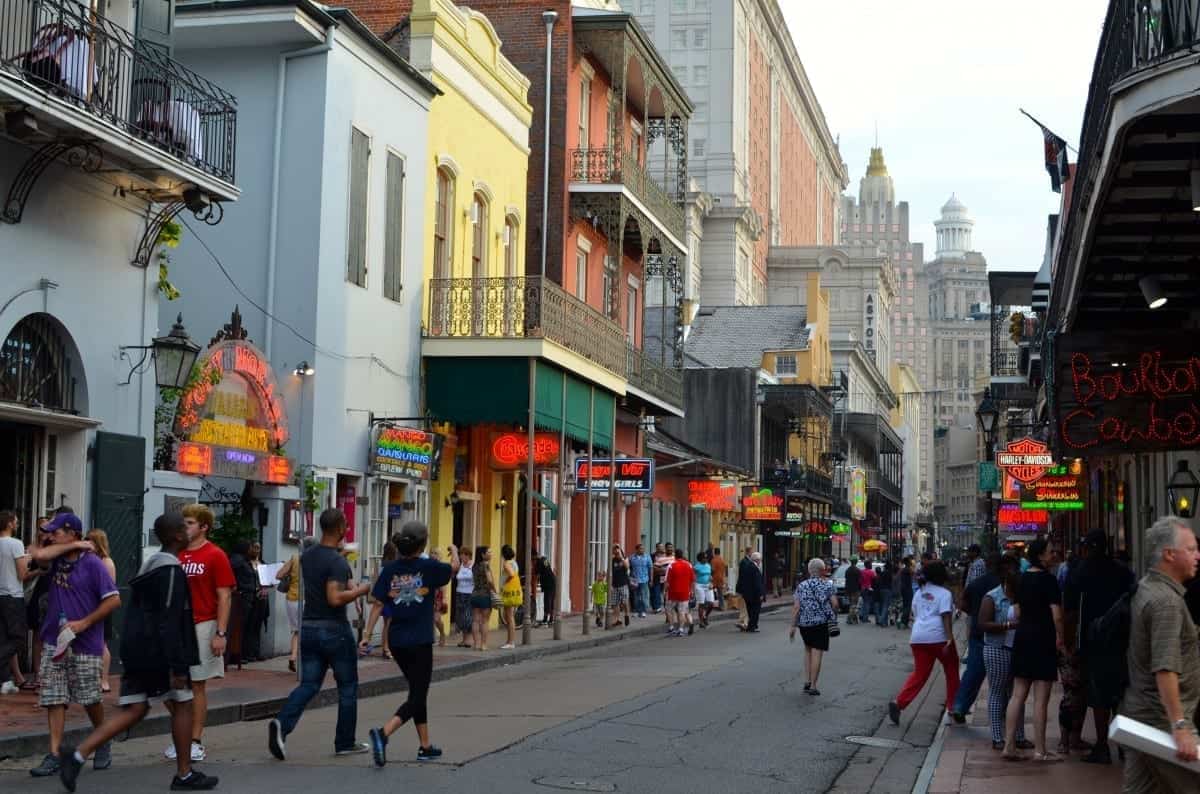 A New Orleans to Memphis Mississippi River cruise is filled with history, culture and of course southern food.
I followed my own advice and arrived the night before my cruise. American Cruise Lines can vary the hotel but for this cruise it was The Whitney Hotel, conveniently located in the heart of downtown New Orleans.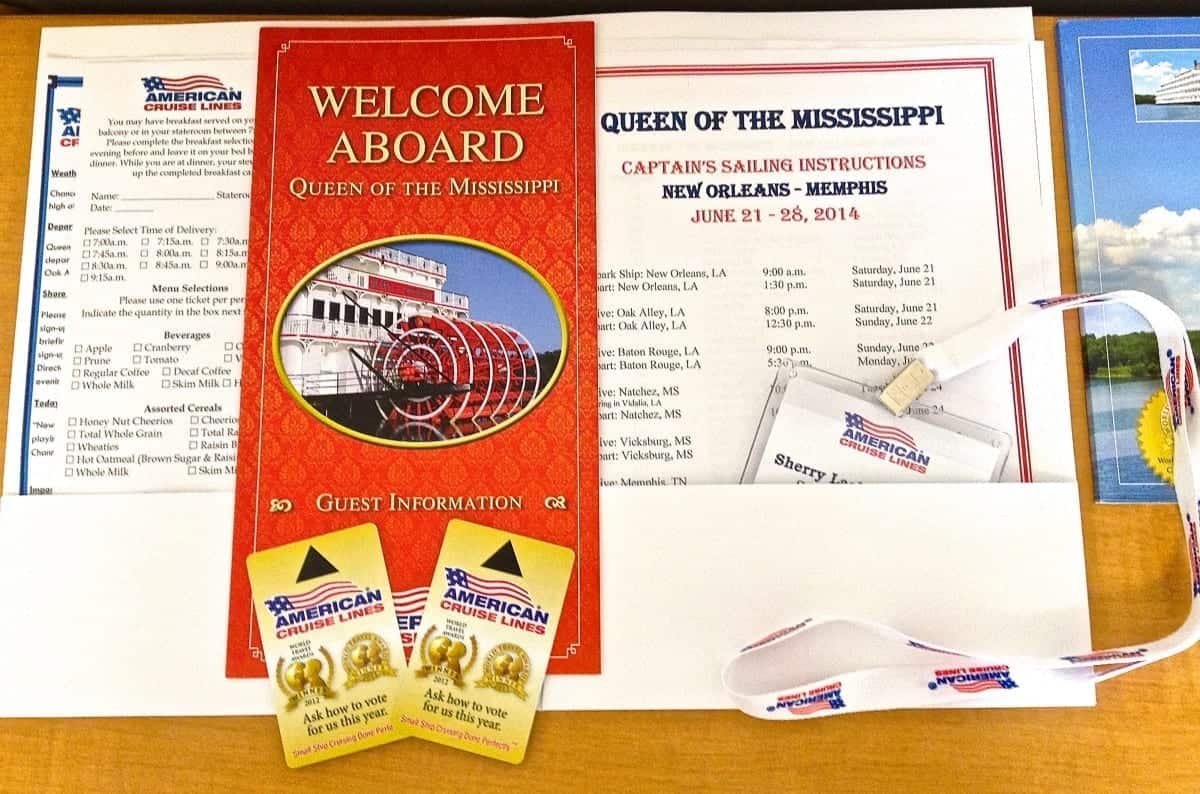 In an 1880's converted bank building, The Whitney was charming and the staff and service exceeded my expectations. Breakfast wasn't so special, but you're in New Orleans! Hop on the Garden District street car to La Madeleine's for a local New Orleans full breakfast, under $12.
At 10:30am, the motor coach picked up all 44 of us at the hotel for a short ride to the busy riverfront. As our bus lumbered through the narrow roads to the port, I had my first glimpse of the Queen of the Mississippi.
A bright light blue sky was the perfect backdrop for the ship's gleaming white hull and candy-apple red paddlewheel. Red, white and blue banners hung from balcony rails.
A member of the ship's staff boarded our bus, looked at our identification and gathered our boarding passes. That was it. Off the bus and onto the ship. Our staterooms were unlocked and our keys on the bed. Nice.
First Impressions
The rooms are enormous by almost any standard. Certainly bigger than most mainstream cruise ships. There are plenty of dresser drawers and hangers, too. Bathrooms are large, great lighting and ample-sized, walk-in showers.
Our Mississippi River cruise was underway at 1:30pm. We would have departed New Orleans sooner but we were waiting for a few late arrivals. It's different on a river cruise. With a maximum of 150 guests, as soon as everyone is onboard, the ship is on the move.
Lunch was followed by a short safety brief and a "meet the staff" introduction. Before we knew it…it was 5:30pm and time for the first of seven complimentary cocktail hours throughout the week.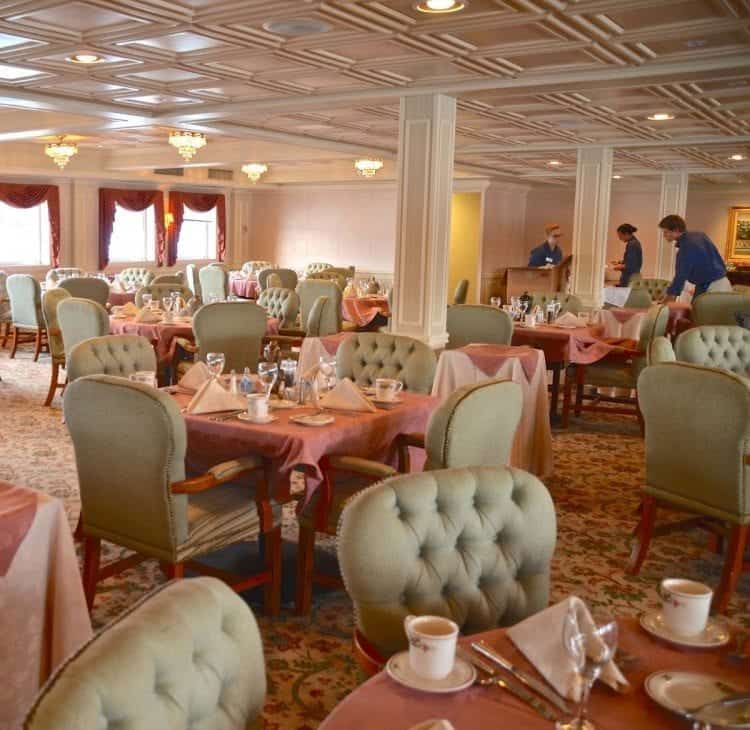 At sunset we docked in front of the impressive entrance to Oak Alley Plantation. Tomorrow morning guests would walk the live oak covered path to the beautifully restored plantation house for a short tour.
The Week Ahead
Our Mississippi River cruise will take us 600 river miles upstream to Memphis. Along the way, we'll pass smokestacks belching flames and quiet cat-tailed marshes. Pastel-colored plantation homes stand high above the river. Civil War battlefields and quiet downtowns are on our agenda. It's going to be a fascinating week on the Mississippi River…especially for this Yankee gal.
Subscribe to receive my cruise and travel newsletter and you'll get my review and photos from my weeklong Mississippi River cruise aboard the Queen of the Mississippi.
Disclaimer: I was a sponsored guest aboard the Queen of the Mississippi. As always, all opinions are my own, as are the photos, unless otherwise given credit.