Another wonderful feature of river cruising over ocean cruising is that 99% of river cruise shore excursions are included in the cost of the cruise. And you have choices, too. In every port, there'll be at least one but usually two or even three different group tours to select. Each tour is divided into smaller groups so that an entire bus load of tourists don't travel in a pack of 44 people! Groups of 15-20 and sometimes smaller are the norm.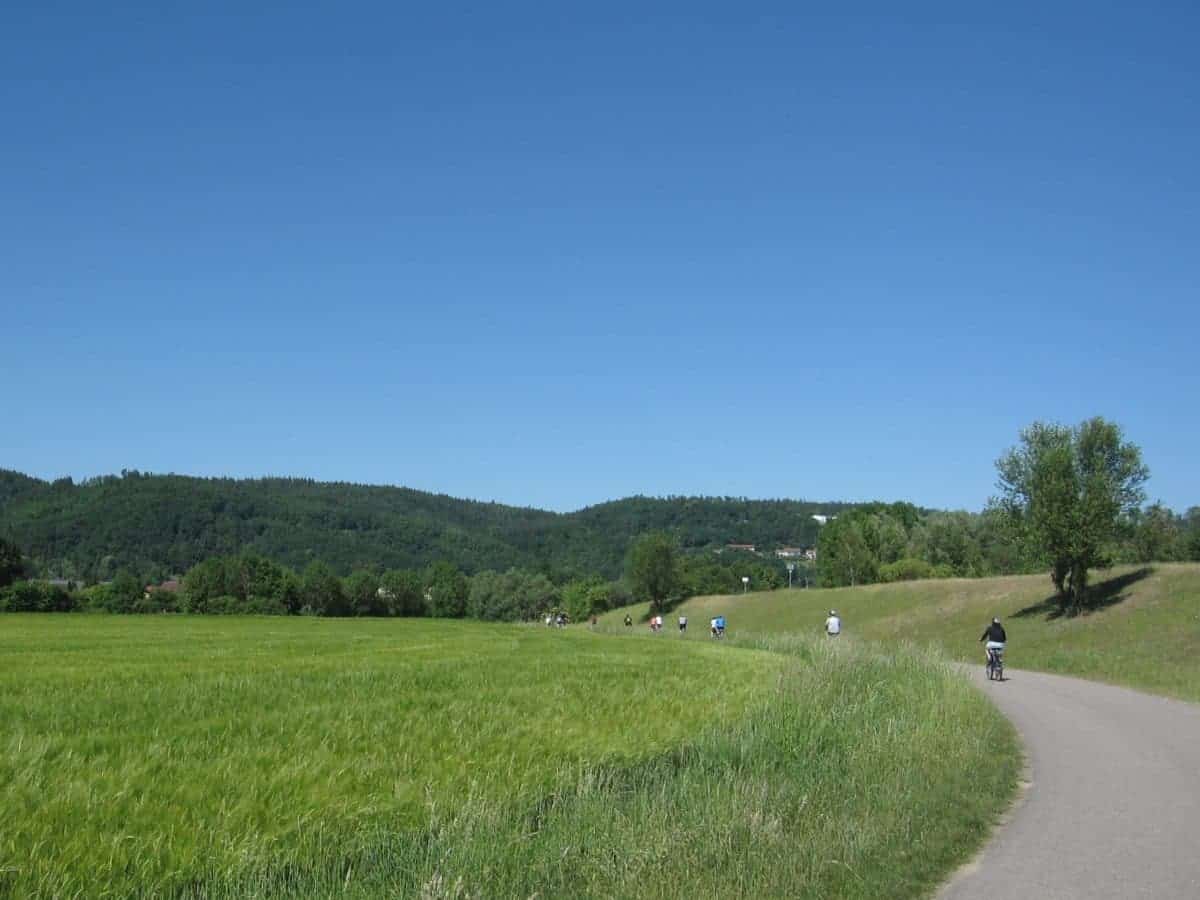 Within each group, you might find a slower paced group, a "regular" paced group and sometimes even a fast-walkers group. This works extremely well so that faster paced folks don't feel bored or held back by those who, for whatever reason, walk much slower. For those that prefer to sleep later, some cruise lines, like AmaWaterways, offer a Late Riser's tour option.
There may also be optional tours that charge a fee, for example, a Mozart concert in Vienna, a luncheon in a private home in Osijek, Croatia or a Chef's shopping at the market tour.
There might be times when someone prefers to linger longer in a city center or go off on their own. Independent travelers can take a complimentary bus to reach city centers when docked further away. There will be scheduled pick-up and drop-off times and locations so guests don't have to worry about missing their river ship. In Strasbourg, France, the general overview tour ends at noon but if the ship doesn't leave until well past dinnertime, many people choose to stay in town for the entire day. There will be a bus that returns to the ship every hour or some passengers prefer to take a taxi back to the dock. You have options.
I'm the editor and creator of CruiseMaven.com, a solo traveler cruising the world on waves and wheels, collecting recipes along the way.  I hope my articles and photos entertain, advise and inspire you to travel the world without flying.  Take a breath…stop for a local meal and a glass of wine along the way.