On the heels of the Centers for Disease Control latest announcement to extend the No Sail Order for cruise departures through October 31, Carnival Cruise Line announced another round of canceled cruises. But cruises from two Florida ports are not (yet) canceled.
New Carnival Cruise Line canceled cruises through 2020
Carnival's latest list of cruise cancellations includes departures from all U.S. homeports through November and December 2020. Except for cruises from Miami and Port Canaveral. Yes, that's correct. ALL cruise departures from all other ports except the two listed above, are canceled for the rest of the year.
Carnival Plans Departures from Two Florida Ports
Nothing is written in stone. Carnival is holding out hope for a smattering of cruises for a 2020 return to service. Cruises from Miami and Port Canaveral are still scheduled for this year, though actual departure dates could see another round of cancellations.
When cruising resumes, Miami and Port Canaveral will be the first two ports from where Carnival ships will sail.
"As we have said throughout this pause, our return to operations will be gradual and phased in. And while we are not making any presumptions, once cruising is allowed, we will center our initial start-up from the homeports of Miami and Port Canaveral," said Christine Duffy, president of Carnival Cruise Line.
Carnival cruises from Miami or Port Canaveral this year not yet canceled
Carnival has not yet canceled cruises scheduled to depart in November and December from Miami and Port Canaveral. However, if you are booked on any cruises from these two ports during that time frame, you have options.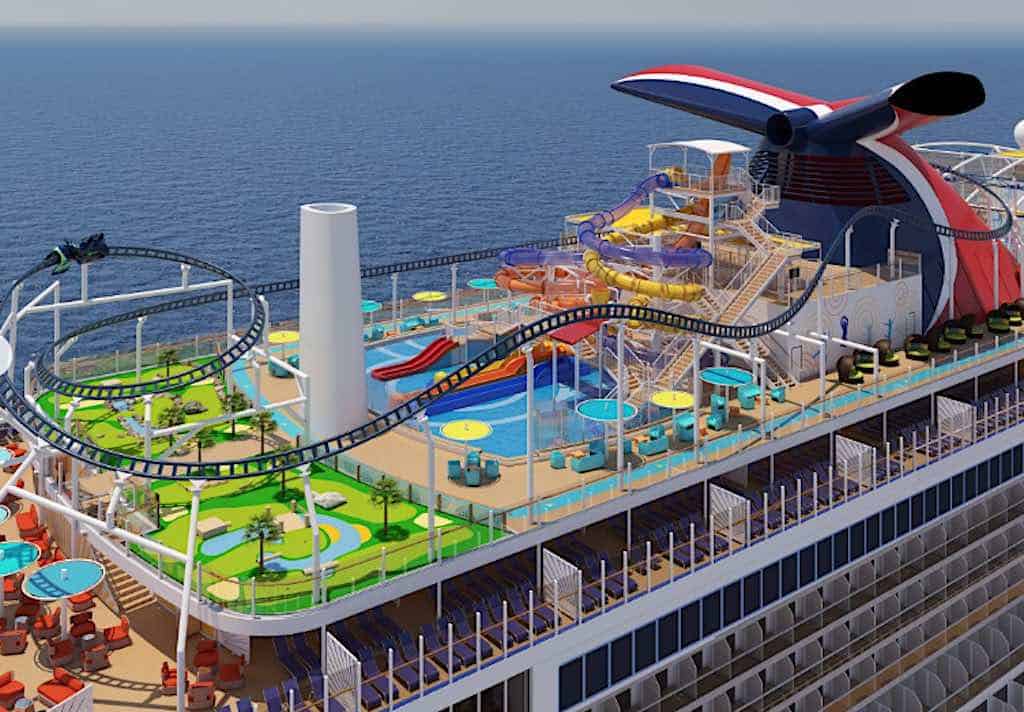 What to do if you want to cancel your Miami or Port Canaveral cruise
If you do not want to keep your reservation for November and December cruises, Carnival will allow you to cancel your booking without penalty. Carnival will give you the same refund incentive that other guests on canceled cruises received. You have a choice for a combination of a future cruise credit and onboard credit or request a full refund.
Because Carnival is already offering rebooking or full refund options, a return to cruising in November or December looks bleak.
Read more: Carnival Panorama adds hands-on cooking classes
Health and safety protocol implementation is a guessing game
Everything is still in flux as Carnival (and other cruise lines) develop a plan to safely resume cruise operations. All the major cruise lines have some sort of official collection of experts or panels. And they're all trying to figure out how to get all sorts of health protocols in place.
From pre-boarding coronavirus testing to mandatory wearing masks indoors, enhanced on board medical facilities and so much more, Carnival has yet to formally announce any definitive plan to return to cruising.
Time is running out on 2020. A future list of Carnival canceled cruises that includes Miami and Port Canaveral should not be a surprise.
Christine Duffy continued, "The health and safety of our guests, crew and communities we serve remain the cornerstone of our plans and decisions. The patience and support of our guests and travel agent partners have been a huge motivation to our team as we have worked through this unprecedented situation and we are dedicated to getting back to operations when the time is right."
NEW

List of Carnival Cruise Lines Canceled Cruises
Carnival Splendor: Sailings through and including January 7, 2021
Carnival Spirit: Sailings through and including May 16, 2021
Mardi Gras: Sailings November 14, 2020 through and including January 30, 2021
Carnival Breeze: From Ft. Lauderdale sailings November 7, 2020 through and including March 7, 2021
Carnival Imagination and Carnival Inspiration: Sailings through and including April 19, 2021
Carnival Fascination: All sailings through and including January 9, 2022
Carnival Sensation: Sailings March 3, 2022 and March 7, 2022
Carnival Sunrise: Sailings through and including October 19, 2020; Miami 7 and 8 day sailings from October 9, 2021 through and including April 30, 2022, excluding the March 5, 2022 sailing; Miami 5 day sailing January 3, 2022
Carnival Radiance: Sailings through and including November 1, 2020; 9, 12 and 14 day sailings from May 2, 2021 through and including April 29, 2022; 5 day sailings December 23, 2021 and December 28, 2021
Carnival Paradise: Sailings through and including February 22, 2021
Carnival Magic: Ft. Lauderdale and Miami departures through and including March 6, 2021; Transatlantic & Barcelona sailings April 10, 2021 through and including May 3, 2021
Carnival Valor: Sailings through and including April 24, 2021
Carnival Conquest, Carnival Horizon, Carnival Sunrise, Carnival Breeze, Carnival Elation, and Carnival Liberty: Miami and Port Canaveral sailings through and including October 31, 2020.
All Other Ships: Departures through and including December 31, 2020.
Note: As mentioned above, cruise departures between November 1 and December 31, 2020 from Miami and Port Canaveral have not yet been canceled. But, anyone booked on these departures can cancel their booking any time prior to departure. The form is available on Carnival's website.
Related articles: