A two-week Hawaiian cruise is a voyage to America's paradise.
It's one of my favorite itineraries; a two-week Hawaiian cruise round-trip from Los Angeles or San Diego. With just 14 or 15 days to complete the trip, you'll usually visit 4 or 5 ports on four islands: Oahu, Kauai, Maui and the Big Island of Hawai'i.
No matter what cruise ship or itinerary you choose, they all spend at least a full day in the state capital of Honolulu, on the island of Oahu. Despite its small size, only 44 miles long and 30 miles wide, the island of Oahu is a tropical paradise with much to offer.
From Honolulu's sugar-sand beaches and exotic flowers and plants to world-class surfing, breathtaking landscapes and iconic landmarks, you could easily spend a few days in constant activity. Home to countless movies and TV shows, Honolulu is a colorful, sprawling metropolis that still retains some small town charm. Waikiki Beach beckons tourists from all over the world while iconic Diamond Head crater creates a breathtaking, scenic backdrop.
Your ship will dock in Honolulu Harbor, walking distance to the main drag, Ala Moana Boulevard. Just off the gangway, at the historic Aloha Tower, you'll find plenty of souvenir shops and restaurants. Or try the Waikiki Trolley!
There's so much to see, but with only one day in Honolulu, it's important to have a plan in place before you arrive. You can choose a private tour company, the ship's shore excursions or rent a car and explore on your own. I could name a dozen of my favorite places on Oahu but here are what I think are the top three, not-to-be-missed highlights.
Iolani Palace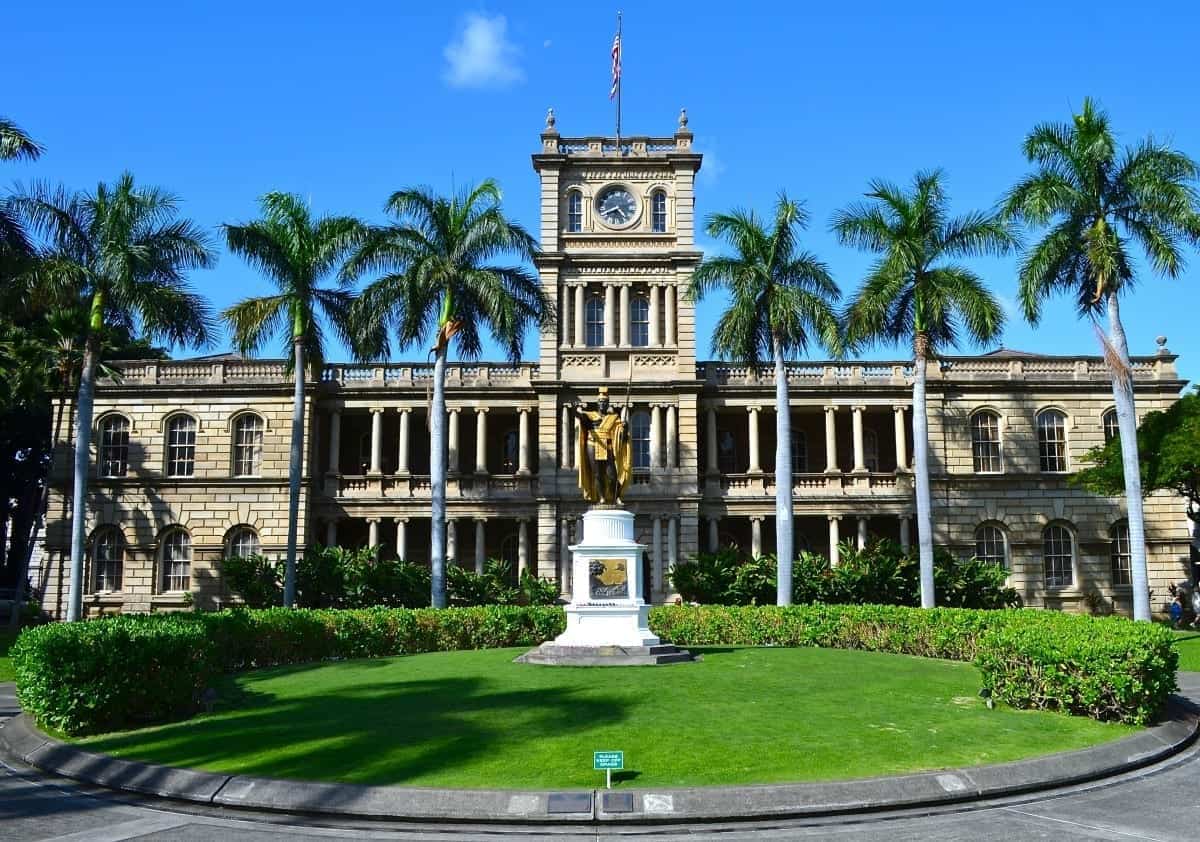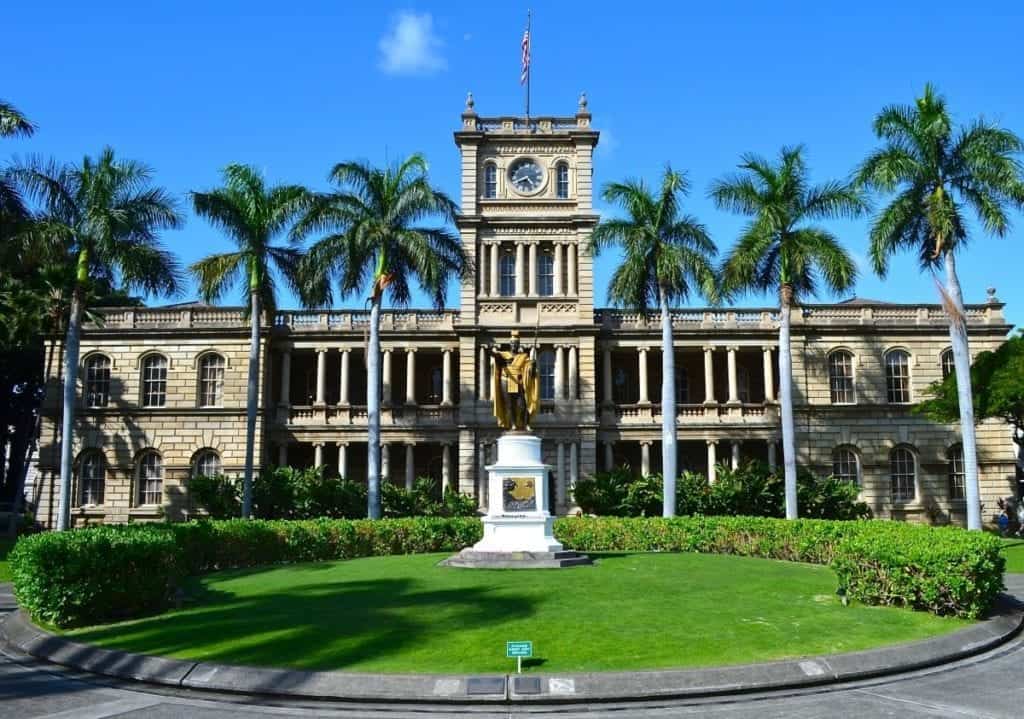 America's only royal palace is located in downtown Honolulu. King David Kalakaua, who was known as the "Merry Monarch", built Iolani Palace between 1879 and 1882. Sadly, he and his successor and sister, Queen Liliuokalani, occupied the palace only from 1882 until 1893.
Designed in Renaissance style, this opulent four-story palace is listed on the National Register of Historic Places. It was the first building in Hawai'i to have electricity and featured flush toilets and an intercom system.
Palace tour tickets are available at the entrance. Tours are available Tuesday through Saturday and visitors may choose either a self-guided or a guided group tour.
Iolani Palace is an important must-see on any visit to Honolulu. It's in a great location for a walking tour as it is close to the State Capitol building and the governor's home as well as directly across the street from the family statue of King Kamehameha.
Pearl Harbor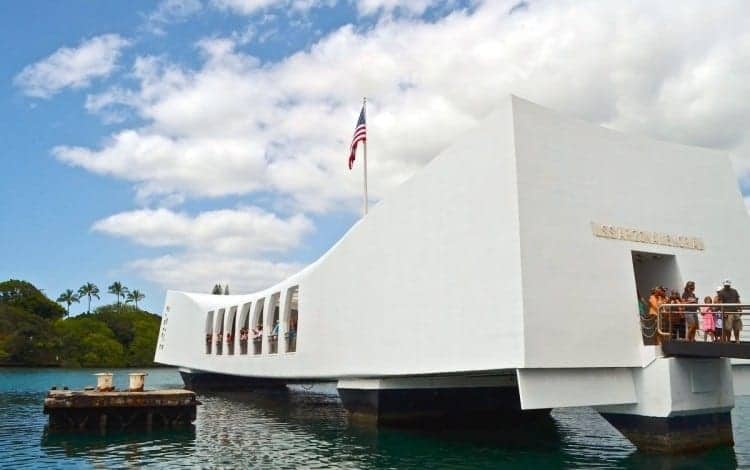 A short 30-minute drive from Waikiki Beach, Pearl Harbor is a National Historic Landmark and memorial to the aerial attack by the Japanese on Dec. 7, 1941.
Named for the pearl oysters once harvested in the bay, and the largest natural harbor in Hawai'i, Pearl Harbor is the final resting place for many of the 2,500 people killed in the surprise attack.
One of the most poignant sites at Pearl Harbor is the USS Arizona memorial, built directly over the sunken hull of the USS Arizona Battleship.
The tour begins with a stop at the Visitors Center, operated by the National Park Service. A short, historic newsreel that documents the early morning attack on the battleship is shown on a large screen.
After the film, there's a 5-minute shuttle boat ride to the open air, floating USS Arizona memorial. Once inside, step into the marble shrine room to view the names of 1,177 servicemen who perished onboard the Arizona. Also visible are the "black tears;" the battleship's oil that continues to bubble to the water's surface more than 70 years later.
If time permits, include a visit to Battleship Missouri Memorial and the USS Bowfin Submarine Museum and Park. Tickets may be purchased at the park entrance.
Oahu's Famed North Shore
Rent a car or participate in a shore excursion to reach this spectacular location, about a one-hour drive from Waikiki. Why go? This could be the surfing capitol of the world, at least during the winter months, when the waves reach a towering 30-feet or more.
Extending over a seven-mile stretch, the beaches on the North Shore are home to world-championship surfing competitions during the winter. Visit during the summer months when the waves are smaller and the surf is calm. For a beach break, throw down your towel at Waimea Bay and simply watch the surfers have a go at it.
Don't miss a stop at the Polynesian Cultural Center. This is Hawai'i's biggest tourist attraction with replicas of Polynesian villages and tour guides that share their cultural past through dress, arts and crafts, and storytelling.
With so much to see and do, one day on Oahu is certainly not enough time to explore, taste and experience all that this tropical paradise has to offer. But it is a good overview and a sampler that provides just enough to lure you back for a longer stay.
Cruise lines that offer a Hawaiian cruise round-trip from Los Angeles, San Diego or even Vancouver, Canada include Carnival, Holland America, and Princess Cruises.
Ed. Note: Proper Hawai'ian spelling uses an okina (like an apostrophe) for Hawai'i, O'ahu and Kaua'i. Please excuse my omitting the okina prior to this explanation when spelling the words Oahu and Hawaiian.

I'm the editor and creator of CruiseMaven.com, a solo traveler cruising the world on waves and wheels, collecting recipes along the way.  I hope my articles and photos entertain, advise and inspire you to travel the world without flying.  Take a breath…stop for a local meal and a glass of wine along the way.