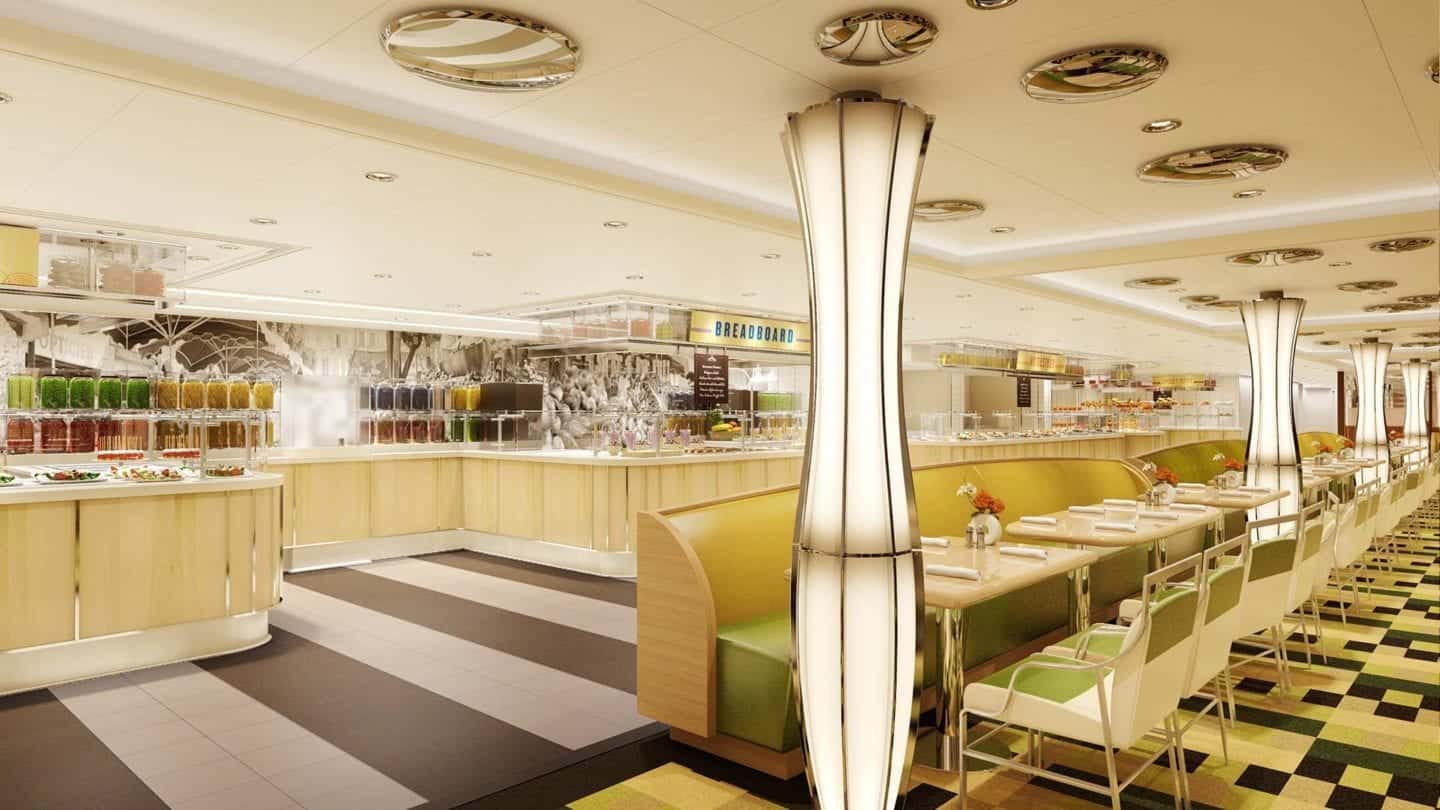 I don't care what cruise line it is, I'm slowly giving up on the Main Dining Room experience. Please don't yell at me. I'm not advocating blowing your cruise budget to dine at costly specialty restaurants every night.
What I am saying is that, as a solo cruiser with five decades of cruising under my belt, I've grown weary of banquet food night after night and day after day. And banquet food for thousands it is…no matter how you slice and dice it.
If you've been cruising for a while, maybe you've noticed a steady decline in Main Dining Room (MDR) quality and service. Of course this is a generalization. Some large ship cruise lines manage very well. But, as ships get bigger and bigger, feeding thousands of hungry and often demanding passengers becomes an exercise in skill, planning, ordering and budgeting. And training.
Feeding thousands of passengers
To accommodate so many people and increase revenue, fee-based specialty restaurants have proliferated on every mass market and premium cruise line. After all, if you're selling a 7-night cruise for $399 per person, the money has to be made up somewhere.
As a halfway marketing idea, MDR enthusiasts may have an option to upgrade their banquet meals. On one particular cruise line, it's possible to purchase a better quality steak and have it cooked to order, for a fee, of course. MDR meets specialty dining.
If table service is your preference, I've found one exception: lunch in the Main Dining Room. On occasion, this may be the best banquet meal onboard. Other times, it's hit or miss. Salads are hastily prepared and plated, soups congealed and sandwiches sorely lack the contents they were supposed to contain. In my opinion.
Okay, I can hear readers saying, "Why should I pay for meals when they're already included in the cost of the cruise?" That's a good point.
As I wrote, I'm not advocating an entire cruise spent dining at lunch and dinner in specialty restaurants. Although, most of these venues offer very nice meals, for a lot less than you'd be charged wherever you live. Smaller restaurants, meals cooked to order, attentive servers and higher quality ingredients do come at a cost.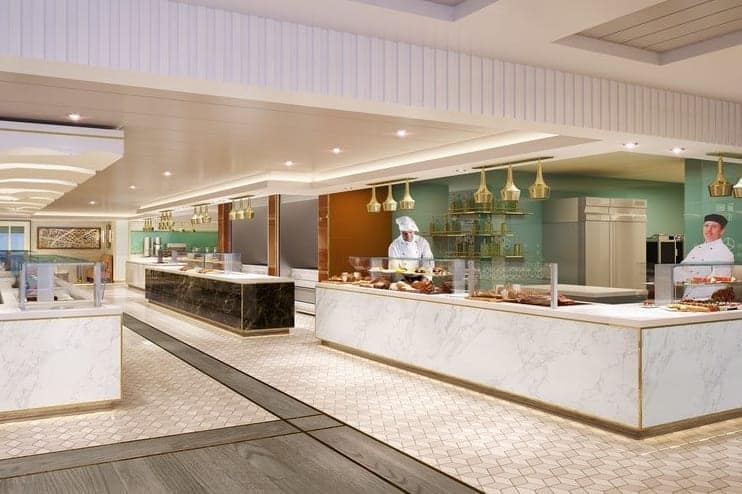 If you're fussy like me, I am advocating eating more meals at the Lido Buffet. Yes, the Lido. The bustling, often-smelly, pushy people buffet. And here's why:
Hot food is served hot
You can get a fresh salad with whatever you want on it
It's not frowned upon to plug in earbuds and watch a movie on your iPad.
You don't have to make idle chatter with tablemates that you really don't like
Many Lido buffets offer the exact same entrées and appetizers as the MDR but in smaller quantities and yes, served hot.
Meats are carved to order
The view is infinitely better – window seats are easier to get
Vegetarians have so much many more choices at both lunch and dinner
You can set your own pace
My Number One reason for dining in the Lido
It's the perfect time to simply reflect on your voyage, decompress from the real world and dine at your leisure. No one is ever scurried out from early seating or getting sideways glances for dawdling over coffee at late seating.
Dietary downside to dining at the Lido
You can't order no or low sodium, gluten-free, peanut-free or any special dietary requirements. However, with so much to choose, it's fairly easy to find fresh and simple.
If you are on a gluten-free diet, some cruise lines' Lido Buffets have signage to indicate items that are GF. Same with Spa-themed and heart healthy offerings. If you're not sure, ask the Lido Buffet Manager and you'll be guided in the right direction.
Sodium-free folks may find themselves relegated to the MDR. The good news is that you'll have your food specially prepared in a separate area (like the GF folks) and in smaller batches.
In the last two years, I find myself avoiding the Main Dining Room throughout most of the cruise. Breakfast is enjoyed with room service to avoid the morning Lido Buffet craziness. I might venture into the MDR for lunch, once or twice. But I always find myself upstairs at the Lido afterwards, eyeing the salad bars, hot soups and especially the international food options.
It's your vacation!
For me, a cruise is all about choice. The Lido Buffet, despite the mélange of smells, hungry mobs and mid-day chaos, is where I find it.
Ed Note: I wrote this article while at lunch in the Lido Buffet aboard Holland America's Koningsdam. This is NOT a sponsored cruise.
I'm the editor and creator of CruiseMaven.com, a solo traveler cruising the world on waves and wheels, collecting recipes along the way.  I hope my articles and photos entertain, advise and inspire you to travel the world without flying.  Take a breath…stop for a local meal and a glass of wine along the way.