In case you didn't know, I'm not a huge fan of cruise line shore excursions. Whenever I can, I either wander on my own with a mission in mind (like a museum or landmark) or find a local food tour.
When I read that the Panama Canal cruise I was on aboard Crystal Serenity had planned a full day stop in Key West, I knew I had to find something to do on my own. Enter: Key West Food Tours.
I simply Googled "food tours in Key West" and their name popped up. In fact, it was the only one that appeared. Good thing too, because it would have been difficult to choose between two unknown food tour companies. This one turned out to be terrific.
Here's my morning on the "Southernmost Food Tasting and Cultural Walking Tour" with Key West Food Tours.
Our little group, led by our host Shannon, had eagerly assembled by the time my Lyft driver arrived at the meeting point; El Siboney Restaurant. Our first restaurant on the tour was a family-run Cuban homestyle diner.
El Siboney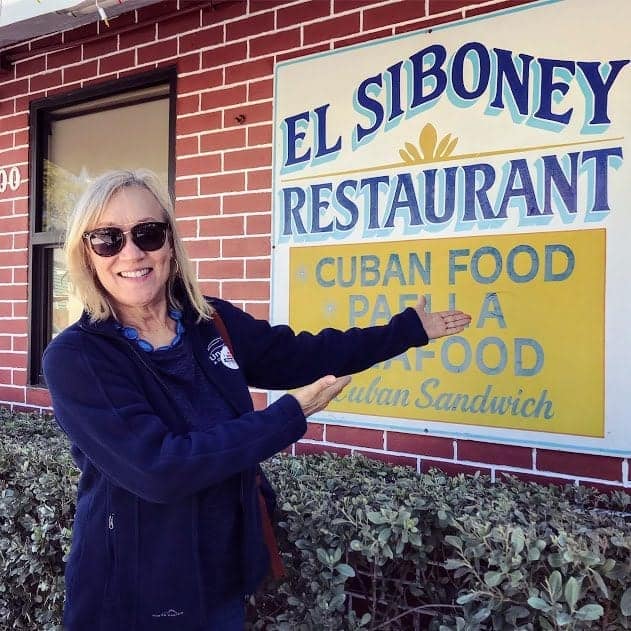 I didn't taste the pork, but everyone said it was really good. I enjoyed the white rice, black beans and super-sweet deep-fried maduros. Followed by a little cup of dark and steamy Cuban coffee into which we were instructed to dunk a slice of bread, we were energized and ready to rock and roll.
Part of the tour is strolling through the old town of Key West. Shannon pointed out historic buildings, unique landmarks and eccentricities that weave the fabric that's Key West.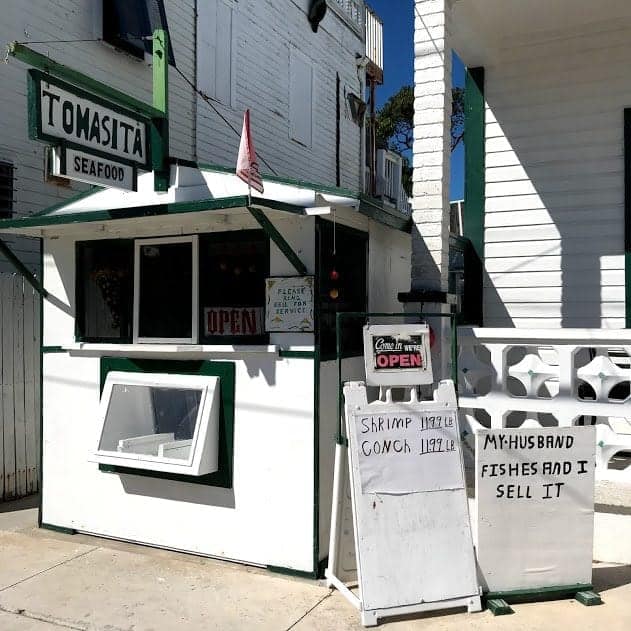 Second stop, Bad Boy Burrito. A hot spot among the locals, this little burrito stand shot to national stardom when Guy Fieri stopped by to include it in a Diners, Drive-ins and Dives episode. Triple D worthy for sure.
Bad Boy Burrito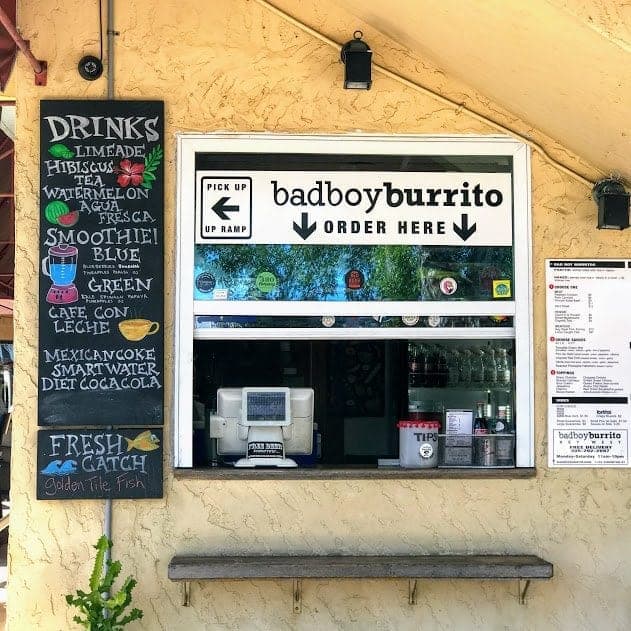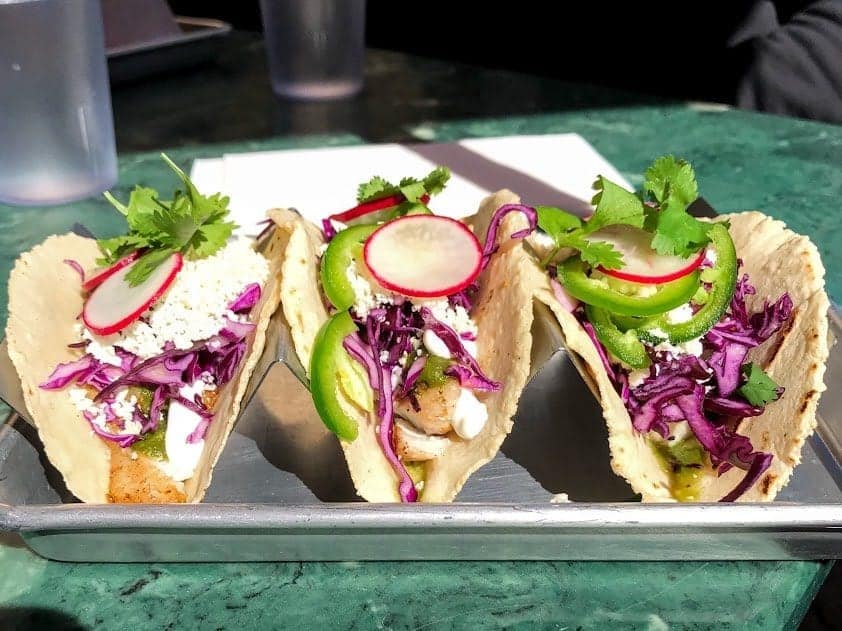 Time for refreshment! Onward to The Rum Bar on famous Duval Street.
The Rum Bar
Nestled in the lobby of the 1876 Speakeasy Inn, the building was once the home of Raul Vasquez. A skilled cigar maker by trade, Vasquez was an equally skilled rum-runner, plying his trade between Key West and nearby Cuba. The bar itself is cozy, drinks are made from scratch and the bartender is always friendly.
Recharged and refreshed after our rum punch, our group of six said good-bye to the bartender and headed on our way for lunch. After all, we started at 11:00am!
With the promise of some of the best conch fritters on the island, we wound our way through narrow streets and ended up at Blue Macaw Island Eats.
Blue Macaw Island Eats
A visit to Key West really isn't complete with two signature dishes. We began with the second iconic treat; conch fritters. Made from a mollusk that's been hammered to a fault, chopped to bits along with onion, celery, green peppers, hot spices and some breading, rolled into a ball and fried.
On the road again to the fifth stop on our food tour and a heavenly, most iconic Key West dessert; Key Lime Pie.
Blue Heaven
With a dozen chickens and several resident cats roaming around, this rustic, outdoor bar/restaurant/music venue was already in full swing by 12:30pm.
Our individual Key Lime pies didn't last very long. Piled high with golden brown meringue, each delicious bite echoed with tart key lime and sweet graham cracker crumbs.
But that wasn't the finale of our tour. Walk on.
Key West Distilling
This award-winning small craft distillery was the dream of Jeffrey Loucheim. Occupying a small storefront, from here he creates spirits, rums, vodka and whiskey. Following an in-depth tour of the actual distillery in the back of the store, we had a private tasting of several flavored rums.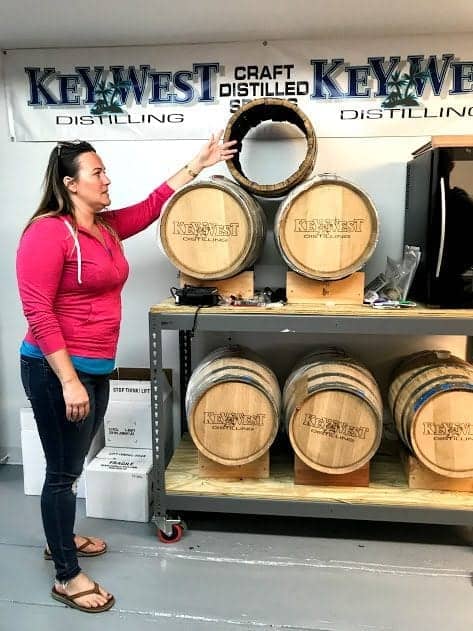 Way too soon, our 3-hour, 1.4-mile tour was over. Shannon gave us walking directions; for me, back to the shuttle point for the Naval Yard and Crystal Serenity.
If you go
There are two food tour options; iconic Key West cuisine (my tour) and a seafood-focused tour. Both allow three-hours per tour. We walked 1.4 miles while the seafood tour is 1.3 miles. It's a slow-paced walk, but there are curbs and some unevenly-paved streets to negotiate.
Cost: Adults are $75 per person – children 12 and under are $49 each.
For more information, visit KeyWestFoodTours.
Disclosure: I was a guest of Key West Food Tours. In no way did this influence my review of the tour. Shannon's knowledge and passion for Old Town Key West made her narration very entertaining not to mention a terrific selection of establishments. No one went away hungry!
I'm the editor and creator of CruiseMaven.com, a solo traveler cruising the world on waves and wheels, collecting recipes along the way.  I hope my articles and photos entertain, advise and inspire you to travel the world without flying.  Take a breath…stop for a local meal and a glass of wine along the way.