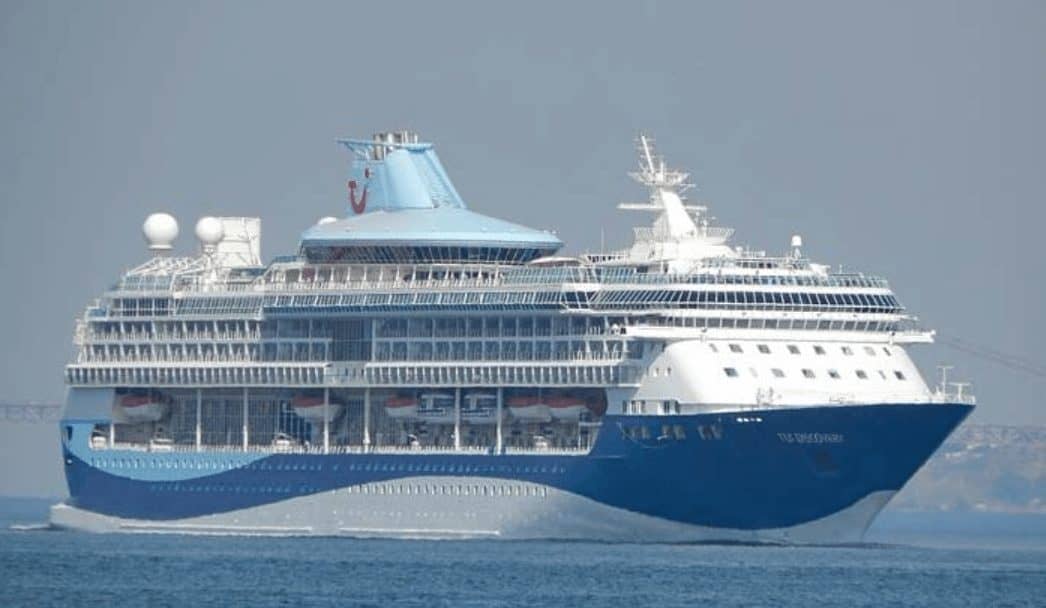 Cruising enthusiasts have probably heard it through the grape vine by now that Thomson Cruises in the U.K. has changed its name to Marella. But why the change, and what can you expect from this brand new name?
Firstly, there's no need to panic. If you've already booked a trip with Thomson Cruises your itinerary and ship will stay exactly the same – only the name on the boat has changed. Even so, such a big alteration will undoubtedly impact the way TUI's cruises are advertised, and the overall feel for the brand over time. If you have questions regarding the all-new Marella Cruises fleet, keep reading to find out more.
What's in a name
Quite a lot actually. The name Marella means 'shining sea' in Celtic, which the TUI Group describes as being the essence of their cruise fleet, reflecting their spirit of exploration and discovery.
The name change will take place across all Thomson Cruise ships, apart from Thomson Spirit who will be known simply as Spirit until her retirement next year. Although the name has changed, the great service of Thomson Cruises will remain the same.
Why the change
The simple reason behind the change is that Thomson are undergoing a rebrand themselves, changing officially to TUI. As such, Thomson Cruises and its associated ship names just had to go.
TUI Cruises already exists in the European market as a joint venture between TUI and Royal Caribbean, meaning TUI in the UK and Ireland needed a fresh new name. This new identity captures their vibe perfectly, while also adding a hint of luxury to the brand.
What to expect
All ships will continue to be All Inclusive, meaning tips and service charges are included in the price. Cruises will also still leave at night, giving you fewer sea days and more time at your favourite ports enjoying the shore excursions.
Though the ships are staying the same, Marella Cruises is set to unveil some exciting new itineraries, 22 to be exact, starting with their winter 2018 routes launching in December. The fleet will also sail to 20 exotic new destinations and feature 14 new adult-only itineraries including India, Thailand, Malaysia and Oman. Marella Explorer and Marella Celebration will be in Barbados from 2018 too – the first Barbados base in the company's history.
Marella's destinations will still include all the well-known favourites including the Caribbean and Mediterranean. All together this fleet will sail to 120 destinations across the world, giving you endless options on where to cruise to next.
Marella Cruises also have some extra unique features stashed up their sleeve. Because the line is still owned by the TUI Group, cruisers will be able to take advantage of their Cruise & Stay programme. This means you can book a TUI hotel for either the beginning or end of your cruise holiday. More than 140 hotels in the Cruise & Stay programme are located across 10 destinations, and also include those from the ultra-luxury collection.
So there you have it, a name change and a re-branding set to make Marella Cruises an iconic fleet. Boasting luxury alongside TUI's already proven track-record of top quality hospitality, the future looks bright for this newly released line and its passengers.
I'm the editor and creator of CruiseMaven.com, a solo traveler cruising the world on waves and wheels, collecting recipes along the way.  I hope my articles and photos entertain, advise and inspire you to travel the world without flying.  Take a breath…stop for a local meal and a glass of wine along the way.