If you live on Florida's Space Coast, driving to Port Canaveral is simple. It's in your backyard. Geographically, Port Canaveral is located right in the middle of Florida, on the east coast. Port Canaveral is an easy drive from any direction.
Maybe you're driving to Port Canaveral from Atlanta, Georgia or Raleigh, NC. Or from Tampa or Orlando. When you finally drive into Brevard County, that's where highway signage gets a little tricky.
Let me try to help you drive to Port Canaveral and the surrounding Cape Canaveral area.
Cruising from Port Canaveral, especially for new cruisers, can be confusing because most cruise booking sites advertise "Cruises from Orlando". In fact, Orlando is 60 miles due west of the port. If you fly to Orlando for your cruise and rent a car, you need driving directions to the port.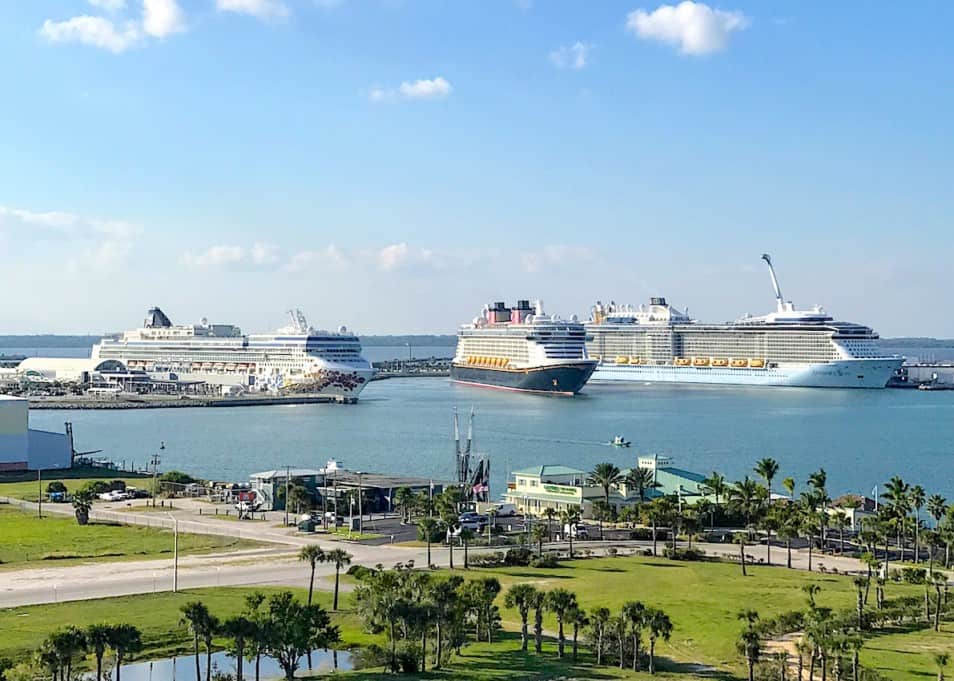 Driving Directions to Port Canaveral
Several roads lead to Port Canaveral. They are State Road 528, known as the Beachline Expressway, S.R. 520 and S.R. 50, all running east and west. The state roads also connect with Highway 1, the Florida Turnpike, Interstate 95, and Interstate 4.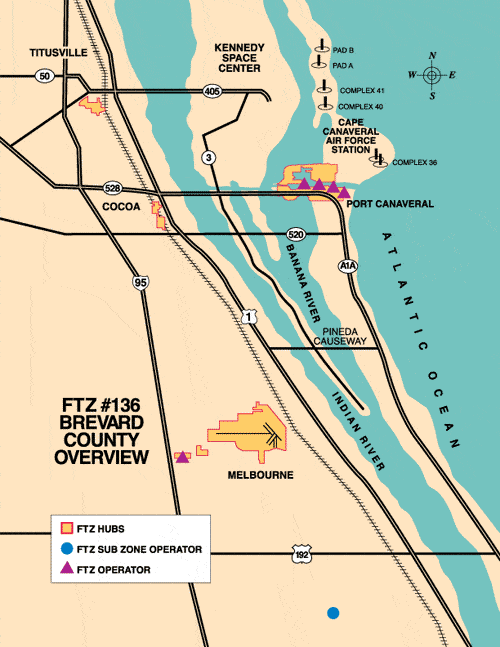 From the North or South on Interstate 95
Watch for Exit #205, Beachline Expressway (S.R 528 East) and drive east for approximately 12 miles toward Port Canaveral. Follow signs to either Cruise Terminals A (the North Terminal) or if your ship is docked at one of the B Terminals, continue a little further east on 528. Both Terminal exits will be from the right-hand lane. The new Carnival Terminal 3 is located within Terminal B complex and at very end of the Terminal.
RELATED: Cruise-Friendly Hotels in Port Canaveral and Cocoa Beach
Driving to Port Canaveral from Tampa
Take I-4 East and exit at the Beach Line Expressway (S.R. 528 East). Continue east toward Port Canaveral. Follow signs to either A Terminals (the North Terminal) or if you ship is at B Terminals (including the new Carnival Terminal) continue a little further on 528.
Read next: Skip the Drive: How to Take Amtrak to Your Cruise Port
Port Canaveral from Orlando International Airport – MCO
Allow about an hour east-bound drive to Port Canaveral. From the airport, be sure to take the North Exit and stay to the right. Follow the signs for S.R. 528 East – the Beachline Expressway. S.R. 528 runs straight towards Port Canaveral.
Melbourne International Airport – MLB
This is a wonderful local airport. It's located about 25 miles south of Port Canaveral. Turn left when you exit the airport onto NASA Boulevard and keep going to U.S. Highway 1. At Highway 1, turn left and go north.
About 25 minutes later, after driving through Rockledge and past the intersection of S.R. 520 in Cocoa, watch for signs for State Road 528, the Beachline. Veer right onto 528 and continue east for approximately 10 miles. You'll go over bridges for the Indian River, Merritt Island and the Banana River.
In the distance on your left, you'll start to see cruise ship funnels slowly come into view.
Sanford International Airport – SFB
This airport is about 1 hour northwest of Port Canaveral. When you leave the airport, head south to Toll Road 417, the Central Florida Greenway. Continue south for about 23 miles until you reach S.R. 528, the BeachLine and take the eastbound exit. It's easy to miss this one-lane turnoff. Continue on the Beach Line for 37 miles until you reach Port Canaveral.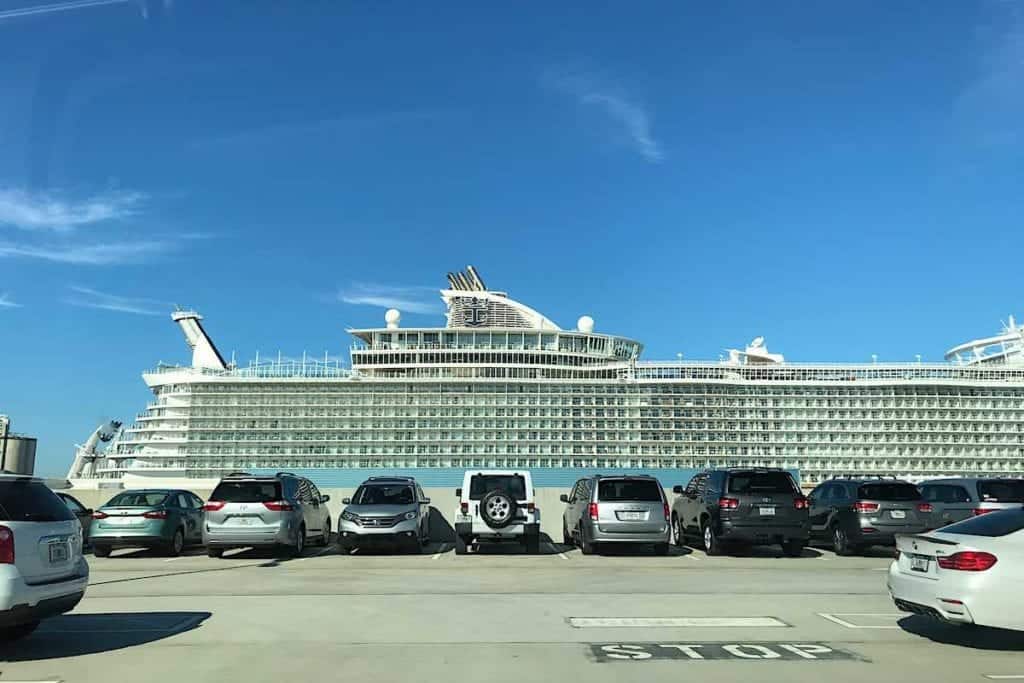 What to Do When You Arrive at Port Canaveral
The port authority suggests that you directly drive to your cruise ship Terminal and drop off passengers and luggage. Porters are available to help you with your baggage and attached missing bag tags if you forgot yours at home. Drivers will be directed to the adjacent parking structure.
Port Canaveral parking facilities are easy to use and are patrolled 24 hours a day.
Leaving Port Canaveral
Cruisers have two choices on departure day. You can make your way to your vehicle and then circle back to pick up your travel companions and luggage right in front of the Terminal entrance.
Or, you can simply stroll with your luggage to your vehicle, load up and leave. If you opt for early walk-off, this is the speediest way to start your drive home.
Parking at Port Canaveral
Port Canaveral does not offer pre-paid parking. You'll pay to park at your cruise ship designated parking area. All parking lots are secure and patrolled 24-hours/day. Parking is close to the terminal and only a short walk on even pavement to the entrance.
There is also parking for RVs at each terminal. You can drop off passengers and luggage in front of the terminal and then go park your car. And the same for pick-up after your cruise.
Parking Cost at the Port
Parking is $17.00 per day for all vehicles, including day of arrival until departure. A seven-night cruise will cost you nearly $140 to park at the port.
Note that rates are subject to change. You may only pay with American Express, Visa, MasterCard, and Discover credit cards. Cash is not accepted.
Disabled Parking Spaces
Disabled parking spaces are available at your adjacent cruise terminal facility. According to the Port Canaveral website, your parking fee will be waived if the vehicle transporting a person with disabilities includes:
Ramps, lifts or hand and foot controls for the disabled person
Displays a Florida Toll Exemption Permit
Displays a Florida Disabled Veteran license plate issued under s. 320.084; s. 320.0842; or s. 320.0845, Florida Statutes
Off-Site Parking for Port Canaveral
Off-site (not at the port) parking is available for Port Canaveral. At this time, there are several off-site parking lots that are close to the port, provide round-trip shuttle service and cost quite a bit less than if you park at Port Canaveral.
Please be sure to investigate these off-site facilities before making your decision. We're only mentioning these places for your convenience in helping to choose on-site at the port or an off-site lot.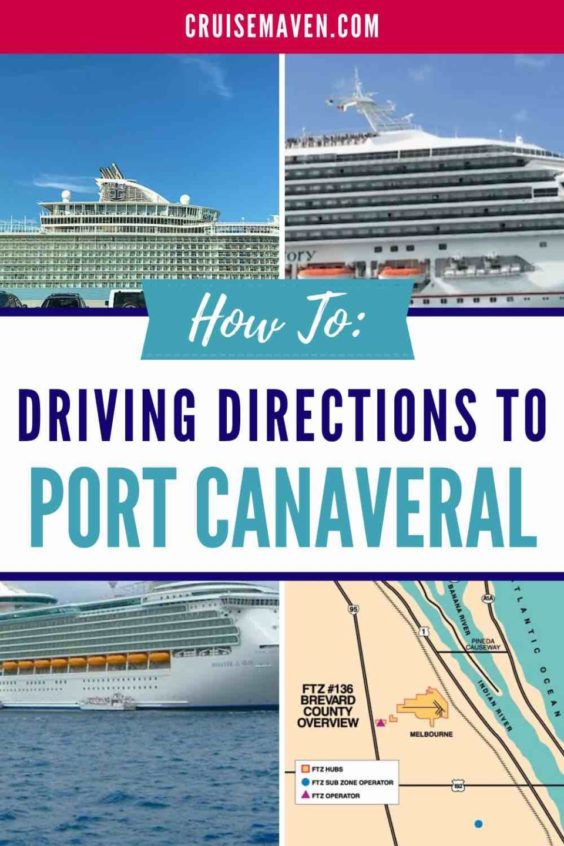 I'm the editor and creator of CruiseMaven.com, a solo traveler cruising the world on waves and wheels, collecting recipes along the way.  I hope my articles and photos entertain, advise and inspire you to travel the world without flying.  Take a breath…stop for a local meal and a glass of wine along the way.