Those of us anxious to cruise again have been waiting for an announcement from the C.D.C. that would lift the No Sail Order. It expired on September 30, 2020.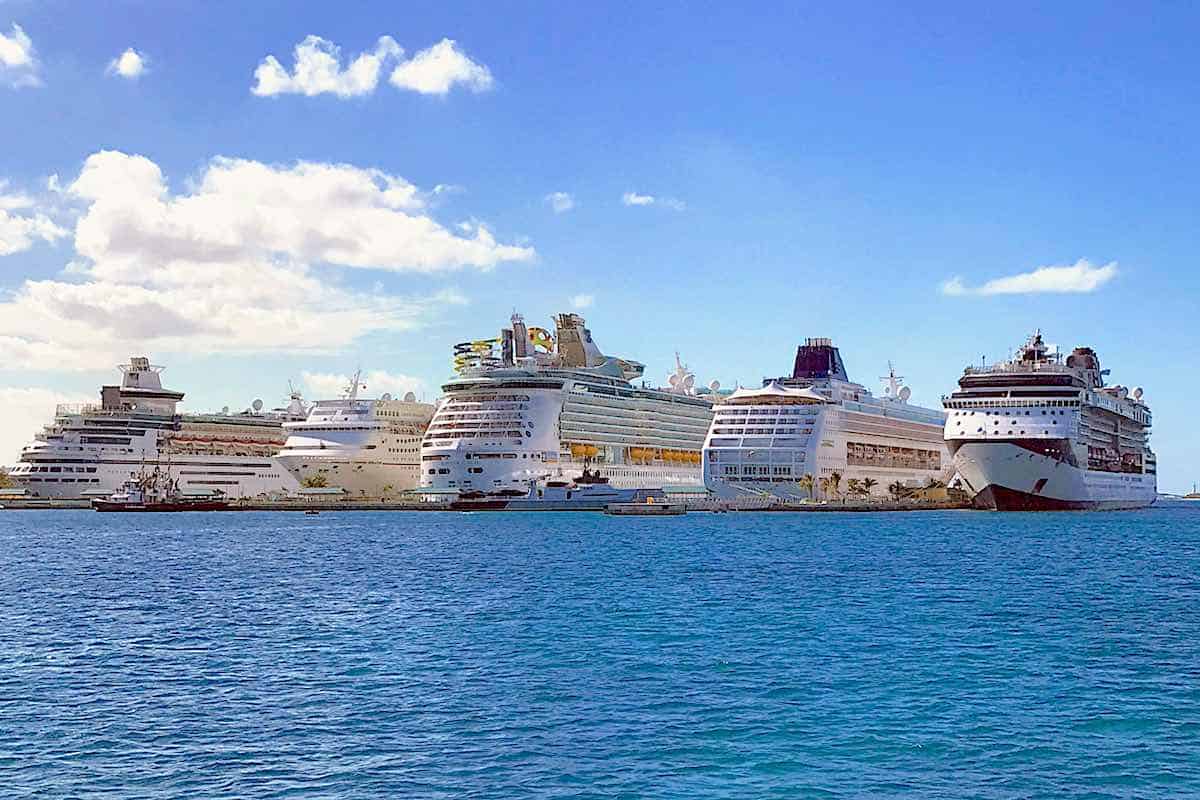 Longer Extension of No Sail Order Knocked Down by Administration
According to a report by Jonathan Swan of Axios, a meeting on September 29 was held at the White House to discuss the No Sail Order extension. In attendance were top C.D.C. officials and the Administration's coronovirus task force.
C.D.C. Director, Dr. Robert Redfield, proposed an extension of the No Sail Order through mid-February, 2021. This idea was blocked by the White House. In an effort to get hard-hit Florida cruise and tourism industry back on track, the coronavirus task force struck down the February extension.
The Administration, with help from Republican senators Marco Rubio and Rick Scott, is focused on getting Florida's $53 billion tourism industry rolling again as quickly as possible.
An article in the New York Times stated that on September 16, both senators created the Set Sail Safely Act. The purpose of this act is to develop a maritime task force to create a pathway that would address the challenges and changes needed to allow cruise ships to safely resume sailing.
What this all boils down to is to figure out how to get ships sailing again without creating another Diamond Princess coronavirus epidemic scenario.
Some cruise lines in Europe have resumed sailing
Currently, several ships have begun sailing from ports in Italy and Germany. Last week, TUI cruise line's Mein Schiff 6 while on a Greek Islands cruise, thought that 12 crew members were infected. After a series of three tests done in Greece, Greek authorities have called it a "false alarm."
MSC Cruises also has ships sailing limited itineraries in and around italy. When they began cruising, at first only Italians were allowed to cruise. Now the cruise line has opened up reservations to a handful of other European countries with a low positivity Covid rate.
So maybe this could be done here, too?
Related article: What you might expect when cruising begins in the US
What two European cruise lines require to prevent a Covid outbreak
In Europe, ports that accept ships are very limited. When in port, guests must stay with a ship-sponsored shore excursion or risk not being allowed to reboard the ship.
Passengers in Europe must be tested prior to boarding. They must wear masks in public spaces on board and on shore excursions when indoors or on buses.
Opinion on cruising when No Sail Order is Lifted
Will Americans stick to those requirements if that's the only way that cruising can resume?
What about testing? I'm still not sure of the logistics of testing thousands of passengers, even if it's a slow rollout of ships.
It was suggested that passengers first be tested prior to leaving home and again at the port. This is to ensure as best as possible that they didn't pick up the virus en route to the ship.
New No Sail Order Return to Service Compromise Date
With a February return to service date nixed by the Administration, the C.D.C. issued a compromised date of October 31 to end the No Sail Order. Details have not been announced but are due to be made public within the next day or so.
The major cruise lines, Royal Caribbean Group, Carnival Corporation and Norwegian Cruise Line, had already placed a voluntary end to cruising from North America until October 31. So really, the forced announcement of a compromise holds little water since it was already in the plan.
Virgin Voyages just announced they have postponed the North American debut of their first ship, Scarlet Lady, until at least December, 2020. All November sailings have been canceled.
So many logistics to figure out. So little time to do it and get it right. One outbreak and most likely, the politically-strong South Florida cruise industry could be back at square one.
READ NEXT: How to plan a river cruise – from beginning to end

I'm the editor and creator of CruiseMaven.com, a solo traveler cruising the world on waves and wheels, collecting recipes along the way.  I hope my articles and photos entertain, advise and inspire you to travel the world without flying.  Take a breath…stop for a local meal and a glass of wine along the way.