Cruise news for the past week continues to run the gamut. More ships head to the scrapyard, boutique cruise line sold and more cruise cancellations. In the good news column, a new mega-world cruise is on the horizon.
Cruise News Ending January 23, 2021, ICYMI
Last week, Oceania Cruises revealed its 180-Days Around the World cruise planned for 2023 aboard Insignia.
The 684-passenger ship will sail from round-trip from San Francisco on January 15, 2023 heading for 33 countries on four continents with 96 destinations.
Of the 96 ports, 20 of them will include multiple overnights. Also on the itinerary is a three-day drive-by of Antarctica. While there, the ship will spend three days cruising Admiralty Bay, Paradise Bay, and Half Moon Island.
If You Long to Be at Sea and Have Money to Burn…
All guests on the Around the World in 180 Days voyage will receive their choice of 64 FREE shore excursions, or a FREE beverage package, or a FREE $6,400 shipboard credit. But you'll have to spend nearly $50,000 for a reservation on this cruise.
If 180-days going round-trip San Francisco isn't long enough, it's possible to extend the Around The World experience up to a total of 218 days and finally disembark in New York.
Royal Caribbean sells Azamara
Earlier this week, Royal Caribbean Group announced that it sold Azamara. The three ship boutique cruise line was sold for $201 million in cash to private-equity firm Sycamore Partners. Royal Caribbean plans to transfer the cruise line to its new owner this March.
A unique feature of Azamara was their "AzAmazing Evening" events on every sailing (except transatlantic crossings) of seven or more nights.
Royal Caribbean Group CEO Richard Fain said that by selling Azamara, the company will have more resources to invest in its three remaining cruise lines, Royal Caribbean International, Celebrity Cruises and Silversea.
Created by Royal Caribbean Group in 2007, the made-up name Azamara started with two cruise ships purchased after Renaissance Cruises filed bankruptcy. In 2018, Azamara purchased another former Renaissance ship and named it Azamara Pursuit.
Along with sister ships, Azamara Journey and Azamara Quest, these 700-passenger ships were always on the move, somewhere around the world. Which begs the question of to whom this small Princess ship will be sold. Read on…
Princess Cruises Sells Their Smallest Ship
Looks like a trend to sell off less-revenue producing ships has extended to Princess, too. Princess Cruises announced it has sold Pacific Princess, their smallest ship in the fleet. The name of the buyer, at this time, is undisclosed.
Pacific Princess, like all three Azamara ships was a former Renaissance ship. Would make perfect sense for Sycamore Partners to grab this ship to add to their three Azamara ships. We shall see.
READ MORE: Princess Sells Much-Loved Signature Ship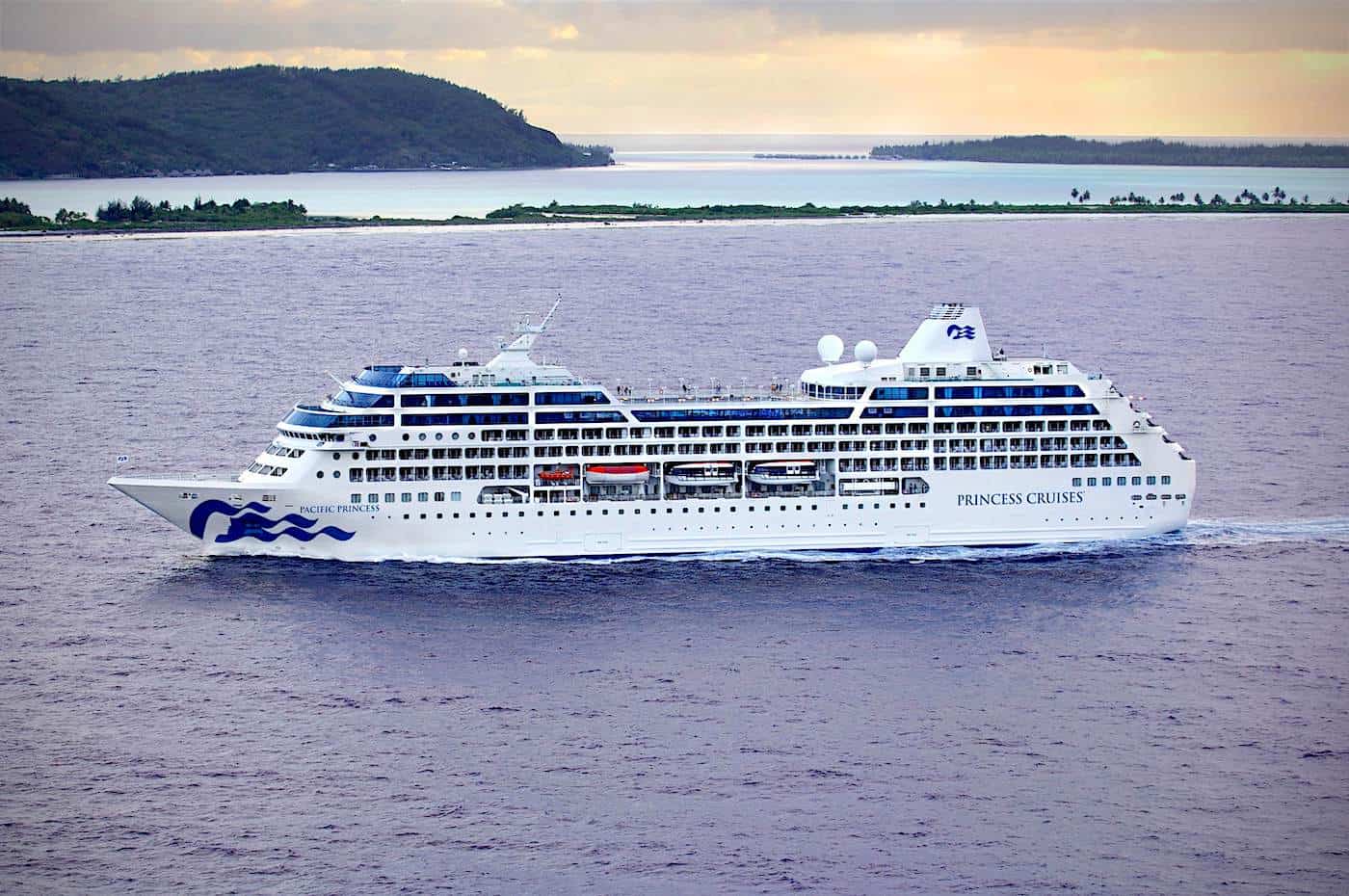 The sale of Pacific Princess totals three ships gone from the Princess fleet in the last few months.
Carnival and Norwegian extend their cancellations
This time, Carnival didn't publish a list of ships and cancellation dates. Instead, the cruise line issued a simple blanket statement and leaves dates open for more cancellations further into the future.
READ: Carnival Cancels More Cruises Until May
Norwegian Cruise Line Holdings has decided to cancel cruises through April 2021. Included in the cancellations are Norwegian Cruise Line, Oceania and Regent Seven Seas. Together with competitor Royal Caribbean Group, they created their Healthy Sail Panel to construct a path to safely resume cruising.
Before that can happen, all cruise lines must meet the CDC's Framework for Conditional Sailing requirements that includes 60 days of trial cruise runs with staged covid emergency management and resolution.
READ MORE: Norwegian Suspends More Sailings
Two Familiar Ex-Carnival Ships Scrapped
This time it's Carnival's former Holiday and Celebration that were sent to the scrapyard.
As the former Carnival Cruise Line Celebration, the ship was sold a few years ago to Bahamas Paradise Cruise Line and was renamed Grand Celebration. The second ship Holiday, was in operation with the newly defunct Cruise & Maritime Voyages and sailing with the name Magellan.
While Celebration has already been beached at the scrapyard in India, it's reported that Holiday is on its final, and one-way voyage to the same place.
Covid Tests Required for Passengers Flying to the U.S.
Beginning on January 26, all travelers two years and older flying into the United States must show proof of a negative covid-19 test.
It falls on the airlines to confirm that all passengers have the proper proof of a negative result and the test must be taken no more than 72-hours prior to the flight.
Passengers on continuing flights to or from U.S. territories are exempt. However, should a flight be delayed and a passenger's test is no longer in the 72-hour time frame, they will be required to take another test.
If you have recovered from COVID-19, you'll have a slightly altered requirement. If your travel plans fall within three or more months of recovery, you'll need a new negative test result.
For those whose recovery is three months or less from the travel dates, it's okay to show a positive COVID test result as long as it is accompanied by a letter from a healthcare provider that states the passenger is good to travel.
And that's a wrap for now.

I'm the editor and creator of CruiseMaven.com, a solo traveler cruising the world on waves and wheels, collecting recipes along the way.  I hope my articles and photos entertain, advise and inspire you to travel the world without flying.  Take a breath…stop for a local meal and a glass of wine along the way.