Talk to five different people and you'll get five different answers about the best time to take a river cruise. When deciding when to go on a river cruise, there are a lot of factors to consider.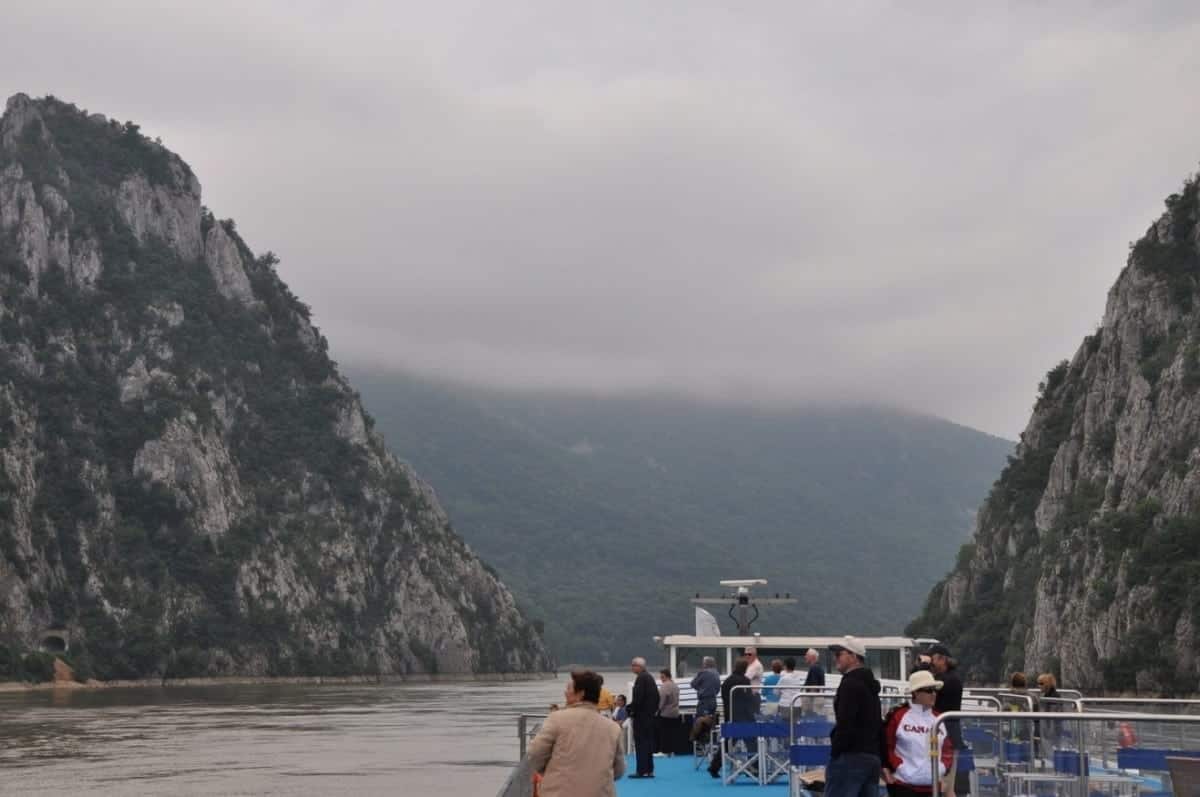 Deciding the best time to go on a river cruise
I get asked this question all the time. Each season has its advantages…and disadvantages. Some people want to take a Rhine river cruise in the spring for the spectacular scenery of Tulip Time. Others prefer a Danube river cruise in December for Christmas Markets. Maybe cruise the Mekong in the winter to avoid monsoon season. There are pros and cons to consider.
Cruise Europe off-season and yes, you'll avoid the crowds and the heat. Cruise during high tourist season and you'll catch summer festivals and annual outdoor events. It really depends on your personal preferences. And what weather extremes you can and cannot tolerate.
Twice I've tried to complete a full-length Rhine, Main and Danube cruise between Bucharest and Amsterdam. Twice we've had to stop our cruise mid-way due to each of the rivers' unpredictable old chestnuts…flood and drought.
So what happens? One of two things: everyone switches from their river ship that was going to one direction to another one that will turn around and continue onward. OR…the cruise line will use the docked ship as a floating hotel. Shore excursions will be via motor coach. Not the river cruise you had hoped for but it's not the fault of the cruise line.
In Europe, the mighty Alps feed the Rhine, Main and Danube rivers from its source in Switzerland. Snowmelt flows in two directions. Downstream to form the Rhine as it flows to the North Sea. In a second direction, melting snow contributes to the water levels of the Main and Danube rivers on its journey to the Black Sea.
Here are some basic points to keep in mind when deciding the best time of year for a river cruise.
When to take a Europe river cruise
As you can imagine, a hefty winter snowfall in the Alps compounded by a rainy Spring can easily cause the Rhine, Main and Danube to overflow their banks. If you're already underway and see trees and furniture floating past your river ship, it's a good sign that flooding has begun. April, May and June are the mostly likely months for flooding.
Take a look at the flood-prone areas…
The same Spring floods or summer droughts can affect the rivers of France, too. A late Spring thaw and heavy rains can cause the bridges along the Rhône and Saône to be impassible.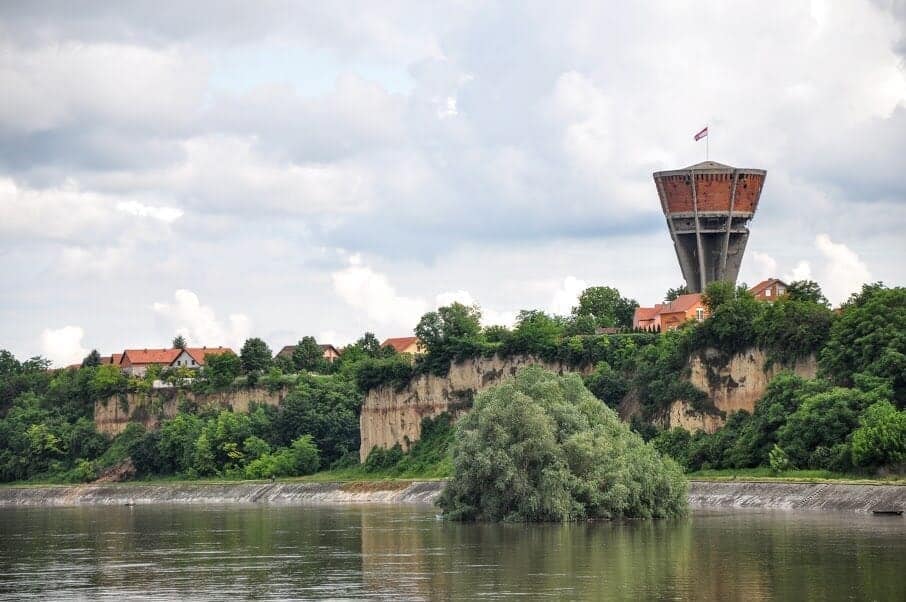 Smaller rivers like the Elbe and Mosel in northern Europe are affected more in the late autumn when, if after a hot and dry summer, water levels become too low and ships could scrape bottom. This could happen on the Rhine as well, but it's not something to worry about year to year as it is on the Elbe.
Best time to take a USA river cruise
Yes, the Mississippi River is prone to seasonal floods, too. Those beautiful, four-story wedding cake paddle wheelers just can't fit under the bridges. Bring on the motor coach tours, just like in Europe. The best time of year to plan a river cruise on the Mississippi seems to be not too much different than in Europe.
Due to icing conditions, upper Mississippi River cruises end in November or December. Holiday cruises on the lower Mississippi River tend to be round-trip from New Orleans and not upstream to Memphis and beyond. Summers on the Mississippi are hot, humid and did I mention hot?
Columbia and Snake Rivers in the Pacific Northwest are also seasonal cruises. Summer temperatures in the high desert can reach into the 100s. Fall cruises can be a bit rainy as your river ship closes in on the Pacific Ocean near Astoria, Oregon. Wildfires in the Pacific Northwest can make air quality a major issue.
When to plan a Mekong River cruise
Stretching some 2,700 miles from its source high in Tibet's Himalayan mountains to the Mekong Delta in the South China Sea. As the Mekong flows through six countries, China, Burma, Thailand, Laos, Cambodia, and finally Vietnam, the monsoon season follows its course during the winter months from August to November. Flooding on the lower Mekong Delta is an annual event in South Vietnam and Cambodia and a necessity for rice farmers and dozens of fisheries in its path. Rarely is a river cruise canceled due to flooding on the Mekong.
The dry season, from November through February can be quite pleasant. Keep in mind, though, that no matter what month you choose to cruise the Mekong, it's going to be hot and humid.
So many rivers and only twelve months in a year. Decide on your priorities. It's important to determine if you're more concerned about weather and inconveniences or disruptions or interested in cultural experiences, local festivals and seasonal events despite inconsistent weather patterns.
To me, any time of year is the best time of year for a river cruise!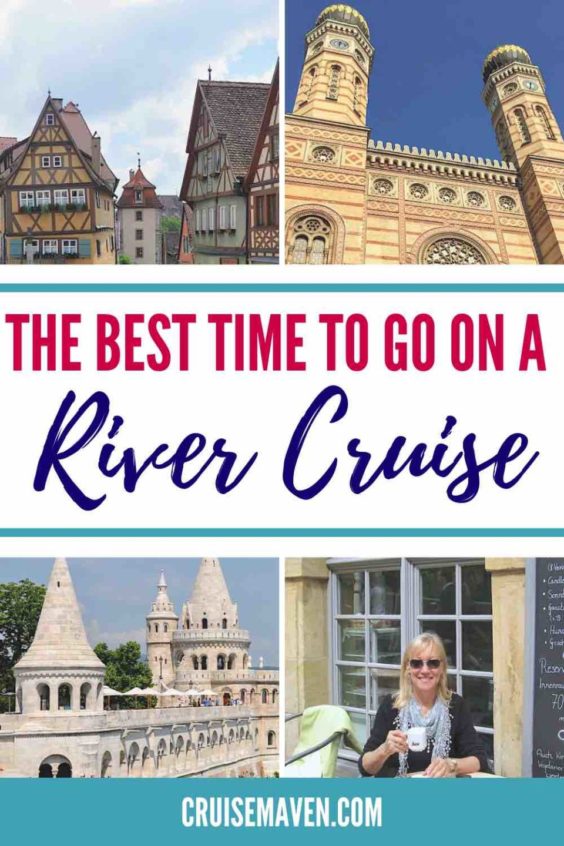 I'm editor and creator of CruiseMaven.com and a solo traveler who cruises the world on waves and wheels.   As an avid cook, I collect recipes along the way from ships and places.  I hope my articles, reviews, news and photos entertain, advise and inspire you to try solo travel and see the world without flying.  Take a breath… stop for a meal and a glass of wine along the way.