Cruise ships of all sizes include a visit to the tiny territory of Monaco, and its famous city, Monte Carlo. Here's what I think are the best things to do in Monte Carlo on your own. There's no need to spend a fortune on a shore excursion.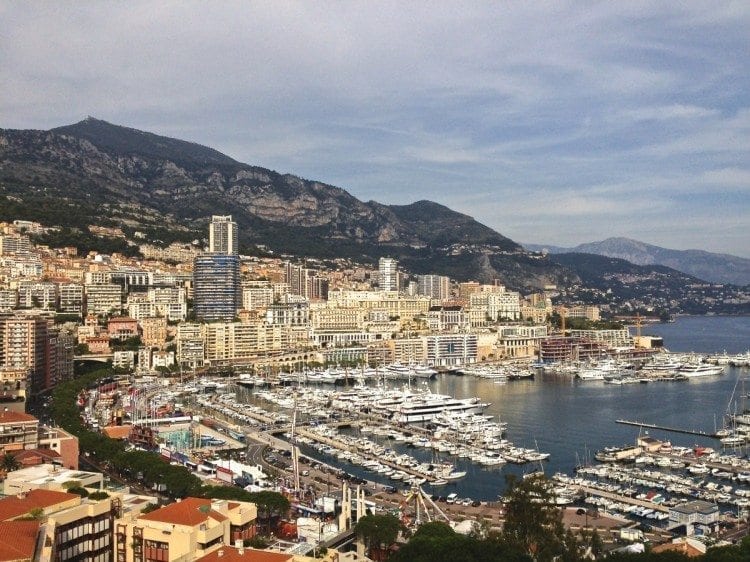 What to Do in Monte Carlo, Monaco on a Cruise Day
If you're like me and most American tourists, the difference between Monaco and Monte-Carlo isn't clear. Monaco, first ruled by the House of Grimaldi in 1297, continues to be a mecca for the rich and famous. Before you set out to explore, you should know the four districts that comprise the Principality of Monaco.
Monaco-Ville (the old city) is the historic seat of the Principality and is located high above the harbor, near the Prince's Palace.
La Condamine is home to many Monegasque (long-time Monaco descendants) and French, near the cruise port.
Fontivielle is a new industrial part of the territory.
Monte-Carlo, the area surrounding the landmark Monte Carlo Casino.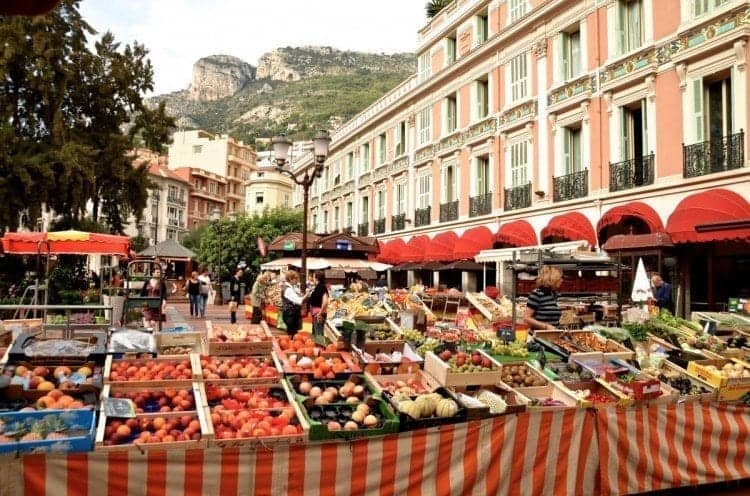 No matter how you arrive into Monaco, you can't miss "The Rock;" just look up. It's the oldest area of the Principality of Monaco. Because of steps and hilly paths, be sure to wear comfortable walking shoes if you plan to go exploring in this chic, seaside and sparklingly clean city.
Before you start out au pied, be aware that from the harbor, everything is uphill. There are sloping walks, modern elevators built into the rock (this is Monaco after all) and hundreds of stone steps. If mobility is an issue, take your ship's tour, hire a driver or try a swanky city bus near the harbor.
With my most comfortable walking shoes and a bottle of water, I set out to explore the fabulous cruise port of Monaco. Here are my choices of not-to-be-missed places.
The Prince's Palace
An 8 Euro ticket will get you into the Prince's Palace for a 40 minute guided tour of this 13th century castle. Time your arrival to coincide with the changing of the guard at 11:55am every day, before you begin your tour. Chances are that you won't see any of the Grimaldi family, but the tour is definitely worth the few Euros for admission.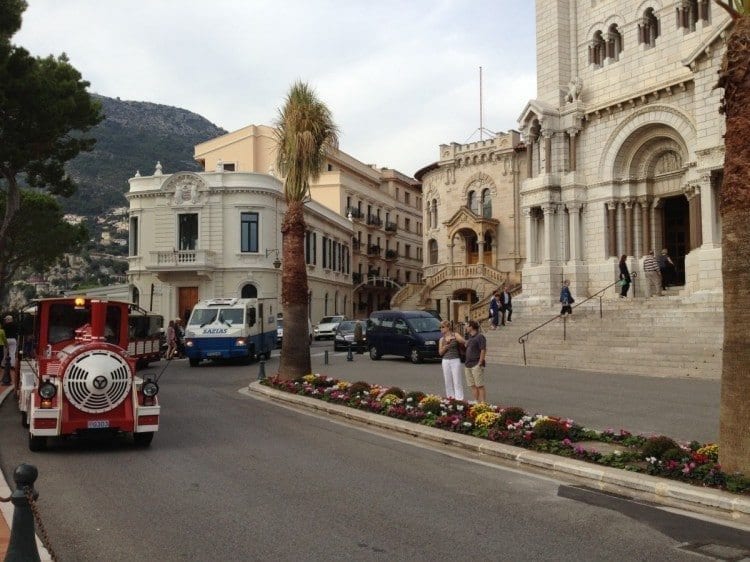 Monaco Cathedral
Located on Avenue St. Martin, view the towering 19th Century Cathedral of Immaculate Conception (also called the Monte Carlo Cathedral) that contains the tombs of Princess Grace and Prince Ranier. Built in 1875, the cathedral houses an altarpiece dating from 1500 by artist Louis Brea as well as a delicately carved Carrara white marble Episcopal throne. Admission is free.
Oceanographic Museum
Like many other structures in this horizontally-challenged city, the Musée Océanographique and Aquarium is actually built into the side of a cliff. As I walked up the stairs from the cruise port up to the top of the "Rock," I was in shock to see this ornate stone building just simply perched there over the sea.
Exotic Garden
Opened in 1933 and overlooking the waterfront, it's a short walk downhill from Old Monaco to reach this sprawling, cantilevered botanical park. Stroll through the winding pathways amid lush grounds overlooking the sea, that showcase the world's largest collection of succulent and cactus plants, a variety of trees and thousands of colorful flowers.
Maybe you'll want experience a tour of the underground grottoes and connecting caves. For a small admission fee, you'll see a subterranean wonderland, with dozens of stalagmites, illuminated by tiny twinkling lights. Buried in the caves are archeological finds from Cro Magnon dwellers.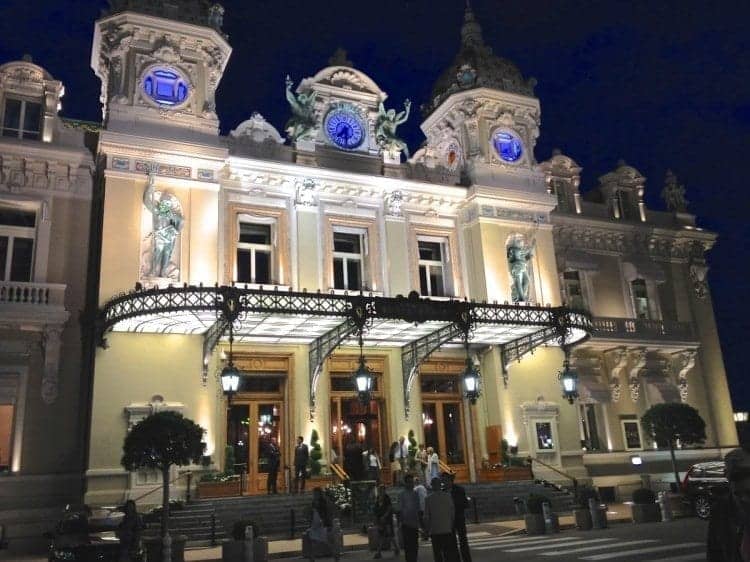 The Casino
Most of all, don't miss this iconic Monte Carlo landmark. Built in 1865 and literally saved the city from ruin, is the magnificent Monte Carlo Casino. You don't have to bet a year's wages, but you can go inside and imagine you're living in the Belle Epoque. Sadly, no cameras are allowed inside to photograph the elaborate frescoes and Rococo ceilings.
While the high rollers have their own private gaming area, tourists are welcome to try their luck, too but only in a section of the casino which opens in the mid-afternoon through the wee hours. You will need to dress up if you plan to visit the Casino in the evening.
Monte Carlo Opera House
After a visit to the Casino, walk around back and see the ornately carved exterior of the adjoining Opera House, opened in 1879. It was built by Charles Garnier who several years later, also designed the much larger Paris Opera House.
Party Time!
I just happened to stumble on the exotically chic Buddha Bar as I was wandering around outside the Café de Paris. Stop in for cocktails, dinner and disco until late at night. It's located to the left, as you face the Hotel. With the already steep prices in Monte Carlo, why not take advantage of the nightly Happy Hour from 6-8pm. The least expensive Happy Hour drink will soak you for a mere 12 Euro.
This was my 6th day/3rd visit to tiny Monaco, always via a cruise ship. First, aboard Silversea Silver Spirit, then Azamara Journey and Windstar Wind Surf. With such a perfect harbor, excellent location on the Med and a stellar reputation for safety, it doesn't surprise me with the amount of cruise ships that stop by (and some stay overnight) every season.
Whatever you decide to do while in Monaco, it's a cruise port that won't disappoint. From ancient history and multi-cultures to expansive museums and international cuisine, there is something to please everyone in the family.
PIN AND SAVE FOR LATER!
I'm editor and creator of CruiseMaven.com and a solo traveler who cruises the world on waves and wheels.   As an avid cook, I collect recipes along the way from ships and places.  I hope my articles, reviews, news and photos entertain, advise and inspire you to try solo travel and see the world without flying.  Take a breath… stop for a meal and a glass of wine along the way.