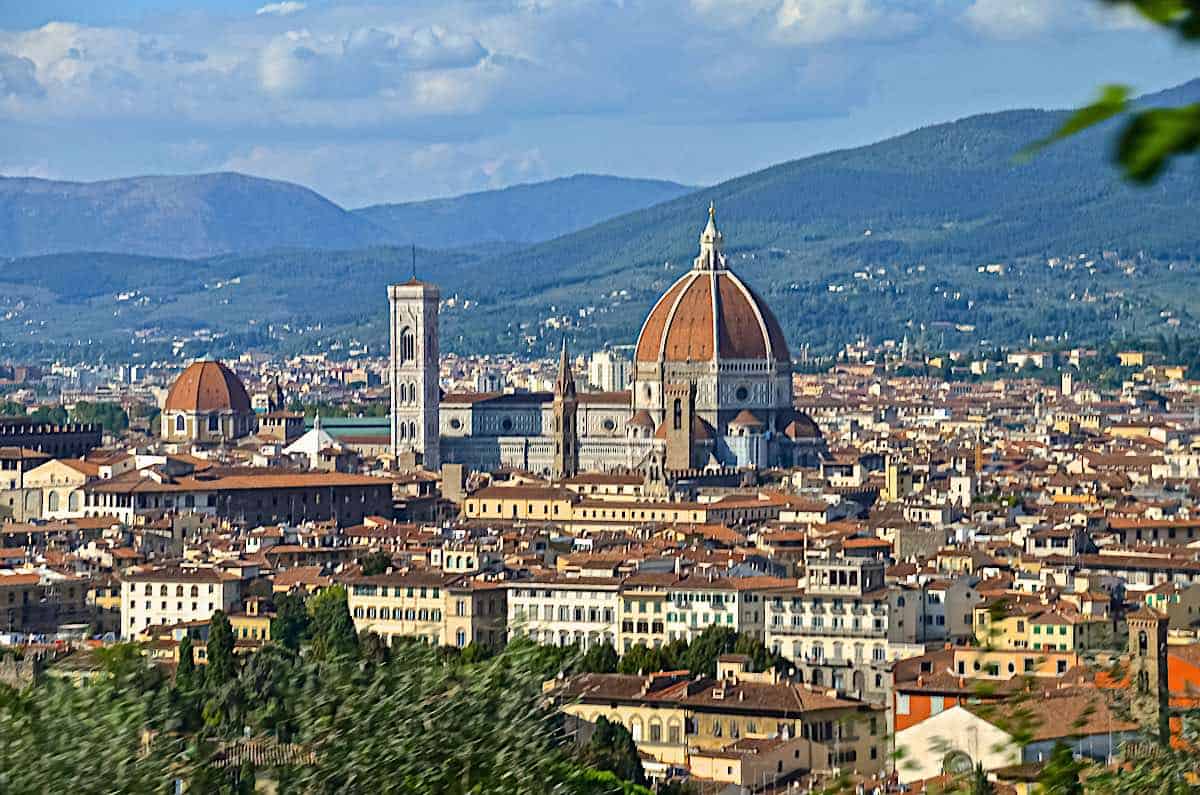 There are so many fabulous Europe cruise ports to visit. To help you decide where to cruise, first you need to know the distinction between the three main European cruise regions to visit.
Eleven Europe Cruise Ports to Experience
Not all of these ports are usually included on one cruise, unless it's a port-intense itinerary. Sometimes you can book a back-to-back cruise that includes two different itineraries. Other times, it may require a ship or even a cruise line change. But because you've already traveled so far, it's sometimes worth the inconvenience of the change.
Cruise Ports in the Western Mediterranean
Cruises in the western Mediterranean comprise the majority of all European cruises. From Portugal and Spain to Monaco, the French Riviera and the west coast of Italy, western Mediterranean sailings also may include visits to Malta, Morocco, Sicily and Tunisia. Popular and often-crowded ports include Barcelona, Spain; Marseilles, France; Civitavecchia (for Rome), Naples and the beautiful but tiny Taormina, Sicily.
Cruise Ports in the Eastern Mediterranean
These voyages extend from northeast Italy and Croatia in the Adriatic Sea, throughout the Greek Islands, Turkey and even Israel or Egypt. Other countries visited may include: Slovenia, Montenegro and Bulgaria. Major ports include Venice, Italy; Dubrovnik and Split, Croatia; Corfu, Greece; Alexandria, Egypt and Ashdod and Haifa, Israel.
Cruises to Northern Europe
Cruises heading north include ports in Britain and the Isle including Scotland, Ireland, Scandinavia (Norway, Sweden, Denmark and Finland), the Baltic States (Estonia, Latvia and Lithuania) and Russia. Cruises to this region have a shorter season, usually May through September.
The window of cruise opportunity isn't as lengthy as it is for a Mediterranean cruise. However, extended hours of daylight in the summer months more than compensate for the limited cruise season.
Each of these three cruise regions are unique, brimming with charming city centers, Greek and Roman antiquities, breathtaking sights and incredible cuisine.
While it's easier to find cruise itineraries that visit the most well-known western Mediterranean ports like Barcelona, Livorno (for Florence) and Civitavecchia (for Rome), a cruise to the less-frequented ports can be the most memorable port calls of all.
11 Not-to-be-Missed Europe Cruise Ports
Western Mediterranean

Valletta, Malta
If you're wondering what is the busiest cruise port in Europe, this isn't it. One of the most isolated Europe cruise port, Valletta is the capital of the small independent island of Malta and one of three islands in the Maltese Archipelago, located to the south of Sicily. Get up early to watch the morning approach into Valletta. Views of the medieval fortresses that line the harbor are spectacular.
Though the cruise pier is fairly close to the walled city, walking into the old city involves can be a strenuous uphill stroll. You might want to arrange for a taxi from the pier or take one of the colorful horse and buggy rides to the interior.
READ MORE: What to do in Valetta, Malta on a day in port
Keep in mind that Malta was inhabited over 7,000 years ago. Many of the sidewalks are ancient cobblestone, stairways aren't always level and even the main shopping area is on somewhat uneven terrain. Good walking shoes are important if you plan to walk to and from the ship.
Walking tours cover a historically significant yet compact area.
Art and architecture enthusiasts should head over to St. John's Co-Cathedral in the center of Valletta. Inside you'll find a small museum with several works by Caravaggio, including his masterpiece "The Beheading of St. John". Many of the Knights of the Order of St. John of Malta are buried in this very important cathedral.
Tour the 16th century limestone Grand Masters Palace, located on Palace Square, where the Knights of Malta once governed this tiny island. Today it is the President's Office.
Shore excursions may include boat tours around the island that stop at two or three little villages, short motor coach rides to view ancient mysterious megalithic temples and the city of Mdina, the original capital of Malta.
Dining and Shopping
Shoppers will find examples of beautiful Maltese lace, blown glass and even brass doorknockers, sold throughout the island.
Dining has a distinctive Italian and Mediterranean leaning along with unique aromatic dishes with spices and flavors that reflect a North African influence. Olives, cheeses and coriander-flavored sausages with crackers and a local wine are traditional Maltese "snack" food.
If you decide to walk back to the ship, it's all downhill from the city. Waterfront cafés dot the promenade and make for a nice finish to your day before reboarding your ship.
Who goes there
Cruise lines that visit Valletta include: Azamara, Cunard, Holland America, Norwegian, Princess, Royal Caribbean and Seabourn.

Lipari, Italy
A beautiful Italian island only 50 miles north of Sicily and one of the least crowded Europe cruise port. Your ship will anchor offshore and passengers board a tender boat to reach the port. The harbor itself is quite picturesque with colorful fishing boats set again a massive cliff in the background.
You don't have to go far to appreciate a bit of quiet and calm. As you leave the port and slowly wind your way up the narrow cobbled path toward the old city, you'll be amazed at the beauty and old-time Italy feeling all around you. There's a quietness that you don't find in many cruise ports.
It's a fairly easy walk up to the top of the hill and well worth it. Take a few moments to absorb the serenity of the 13th century grass-covered Greek mini-amphitheatre, visit the Aeolian Archeological Museum and peek inside the modest cathedral.
Dining and shopping
Continue your stroll past tiny storefronts with beautiful and pricey clothing, a few souvenir shops and specialty food stores. Unique handcrafted jewelry, locally made pottery and ceramic shops make it easy to separate you from your money.
In Lipari, seafood is the predominate feature on every menu. Tuna Carpaccio with capers and olives, grilled swordfish with pasta are favorite dishes. Small cafés and pubs offer light snacks like breaded anchovies and frittatas. Cool off with a local light Malvasia wine and top it all off with homemade gelato or flavored ice (granite).
As in many of Europe's smaller ports, cafés line the path back to the ship to attract weary cruisers and offer one last taste of this lovely island in the Med.
Who goes there
Cruise lines that visit Lipari: Ponant, Regent, Seabourn, Silversea, Star Clippers, Windstar
Portofino, Italy
Picture-postcard gorgeous is how to describe the harbor entrance to the tiny, chic town of Portofino, Italy. Nestled in a cove on a point of land that juts abruptly into the Mediterranean, Portofino rivals cliff-side Positano in its uniqueness and charm.
READ MORE: What to do in Portofino, Italy in One Day
Located on the northwest coast of Italy, Portofino's closest major city is Genoa. Your ship may dock in Genoa and bus guests for a 40-minute ride to Portofino. Another way cruise ships visit this charming town is to anchor off of the nearby town of Santa Margherita. After a tender boat ride from your ship to the dock in Santa Margherita, guests may choose a 20 minute water taxi directly into Portofino Harbor.
There is also scheduled bus service between Santa Margherita and Portofino. Since your ship will provide transport, there's no need to get involved in public buses.
Many cruise (and non-cruise) visitors choose to walk the 3-mile scenic overlook path between the two towns. You'll find signs pointing the way to the Pedonale per Portofino. Walk west to the shoreline and follow the path into Portofino.
The most dramatic entrance into the harbor is if your ship drops anchor just offshore from Portofino. Your ship's tender boat is docked alongside the town's sprawling Piazetta. It's only a short walk to the neat rows of umbrella-covered cafés. Relax, sip a glass of wine and soak up the Mediterranean ambiance.
Walk up the path from the right side of the harbor (as you face the town) you'll reach the 12th century Church of San Martino. Back in the Piazetta again, take the path on your left up the hill to the small, simple yet equally beautiful Church of St. George.
From there, continue along the walled path, past terraced gardens and beautiful overlooks to reach Castello Brown. This 17th century fortress has an impressive amount of historical artifacts and works of art. Plus the scenic walk is worth the effort.
Dining and Shopping
Portofino and surrounding towns are known for their pasta with pesto sauce, a signature dish of the Liguria region. Being a fishing village, fresh fish is also very popular as well as their focaccia bread, served with olives, olive oil, herbs and cheeses.
Highlights to shop for in Portofino include delicate lace coverings and tableware, leather accessories and expensive jewelry. Bakeries and pastry shops line the walks. It's hard to resist a box of Italian cookies and candies to bring back to the ship.
Keep an eye on the time so you don't miss your ship. It's never easy to say good-bye to charming Portofino.
Who goes there
Several cruise lines that visit Portofino: Azamara, Silversea, Star Clippers, Windstar.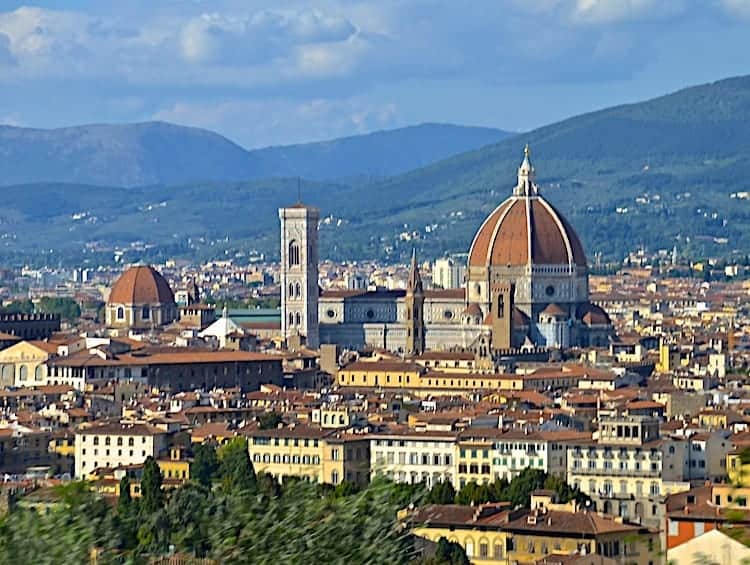 Livorno – the Cruise Port for Pisa and Florence
On Italy's central west coast, is the once-thriving seaport of Livorno. Now undergoing a cultural resurgence, Livorno is the stepping off point for cruise passengers to reach nearby Pisa and Florence.
While Pisa and Florence are both situated along the banks of the River Arno, Pisa is only a 20 minute motor coach ride from the port. Unfortunately, most ships only spend one day in Livorno. You'll have to choose between a day in Pisa (and possibly Lucca or another city or event near Pisa) or a full day in Florence.
If this is your first visit to Italy, Florence, not Pisa, should be your number one choice. Just a little over an hour's drive from Livorno is Florence. Nearly nearly three-thousand years old and the sixth largest city in Ital. Therefore, Florence is compact enough that visitors can see many of the city's highlights in one whirlwind day.
Included on some day trips to Florence is a stop at the Accademia Gallery. Here you can get a quick glimpse at Michelangelo's incredibly sculpted statue of David. The Gallery is located on Via Ricasoli slightly off from the main drag. It's easy walk if your motor coach lets you off the bus at the edge of the old city.
After marveling at the David, head over two short blocks away to the second largest cathedral in the world, the Cathedral of Santa Maria del Fiore, also known as the Duomo. If you're feeling fit, climb the 463 steps to the top of the Dome and walk around the outside wraparound observation deck.
Another must-see in Florence is the Ponte Vecchio bridge that spans the River Arno. Next, make your way to Piazza Santa Croce, grab a quick lunch at any of the cafés and step inside the Basilica Santa Croce. You'll be amazed at the ornately carved, monumental tombs of many famous Italian scientists, artists and writers. Among those entombed are Michelangelo, Galileo, Dante and Machiavelli.
Almost all Florence day tours end at Piazza Santa Croce where dozens of vendors have set up kiosks for last-minute souvenirs.
Dining and Shopping
Even though a mad rush through Florence may leave you exhausted, save an ounce of energy to shop for something leather. Tiny shops line the narrow streets through the old city while a few famous Tuscan leather-makers have huge stores near Santa Croce. Although leather goods are one of the most frequently bought souvenirs, gold and expensive jewelry are a close second. Many fine jewelers have their shops along the Ponte Vecchio.
Dining in Florence may have to be a bit hurried if you want to see as much as possible. But if you do allow time, a Tuscan specialty is Bistecca alla Fiorentina, a char-grilled steak marinated in olive oil and black pepper. There are some very nice, though touristy, cafés at Piazza Santa Croce, if you're running out of time.
With careful planning, you can visit nearly all of the landmarks in Florence, grab a quick lunch and buy a handsome leather jacket before meeting your group to head back to the bus.
Who goes there
Included among the cruise lines that visit Livorno are Celebrity, Holland America, Princess and Viking.
Insider advice
Leaving Florence, try to get a window seat on the right side of the bus (your right as you face forward). The bus route out of Florence takes a scenic tour around the city with the dramatic overview of the Duomo in the distance, on your right. Keep your camera ready. If the bus has to stop for traffic, you'll have a couple of seconds for that perfect shot.
Ed. Note: While one day really isn't enough to explore any city in Europe, you can experience more in one day in Florence than you can in Rome. The port for Rome (Civitavecchia) can take longer to get to Rome than from Livorno to Florence, thus the inclusion of Livorno and not Civitavecchia.
Read Next: 3 Not-to-be-Missed Eastern Europe cruise ports
Then read: 4 Not-to-be-Missed Northern Europe cruise ports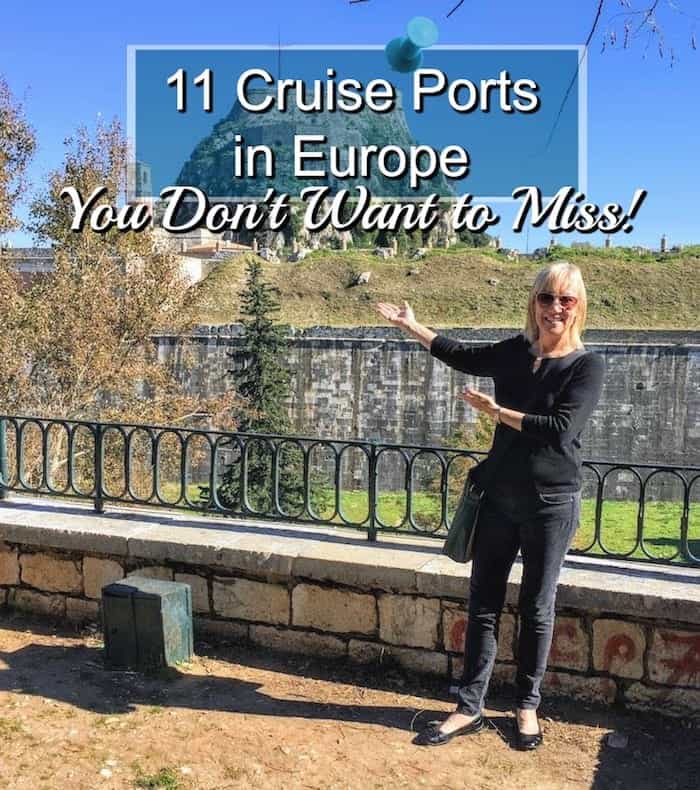 I'm the editor and creator of CruiseMaven.com, a solo traveler cruising the world on waves and wheels, collecting recipes along the way.  I hope my articles and photos entertain, advise and inspire you to travel the world without flying.  Take a breath…stop for a local meal and a glass of wine along the way.