AirBnB vacation rentals aren't always what's promised.
"I am always drawn back to places where I have lived, the houses and their neighborhoods." Opening line from "Breakfast at Tiffany's" by Truman Capote.
Vacation rentals are a great concept. Stay in a real home in a real neighborhood and get to know the area. Create memories. Return again.
I've just completed my third rental through ultra-hipster site AirBnB. They're not the first kids on the block. Vacation Rentals by Owner (VRBO) began in 1998 and Home Away started up in 2004. Both are now owned by Expedia. AirBnB is the competition.
Long before those online businesses began, I started a company in 1996 called A1 Condo Vacations, with rental properties throughout the Caribbean and the west coast of Florida. The vacation rental concept isn't new.
AirBnB and me.
This is the site that I use for my own vacation rentals. Why? Probably because AirBnB is the oldest "new" buzzword…like Uber and Yelp…they've been around a while but still top of conversation. And they all like to give their competition a good run-around.
Where I've stayed
Three stays at AirBnB flats/apartments here and abroad really doesn't make me an expert. However, with three totally different accommodations styles and hosts under my belt, I think there's some wisdom to share.
Here are the good, bad and not-so-ugly recap of my AirBnB rentals in Miami Beach, Florida; Amsterdam, The Netherlands and Southampton, England, in consecutive order of stays.
Miami Beach, Florida
The unit itself was neat and clean, though quite spartan. Being my first Air BnB rental and having seen the photos and emailed with the owner, it was acceptable. Until nighttime.
With a wall of windows and only translucent shades, the condo was illuminated without turning on a light. Maybe that was the reason for the cave-like, nearly windowless bedroom.
Also adding to my uncomfortableness, there were only three or four units with occupants, one of which had people walking in and out all night long. Read my full Miami Beach review here.
Air BnB Amsterdam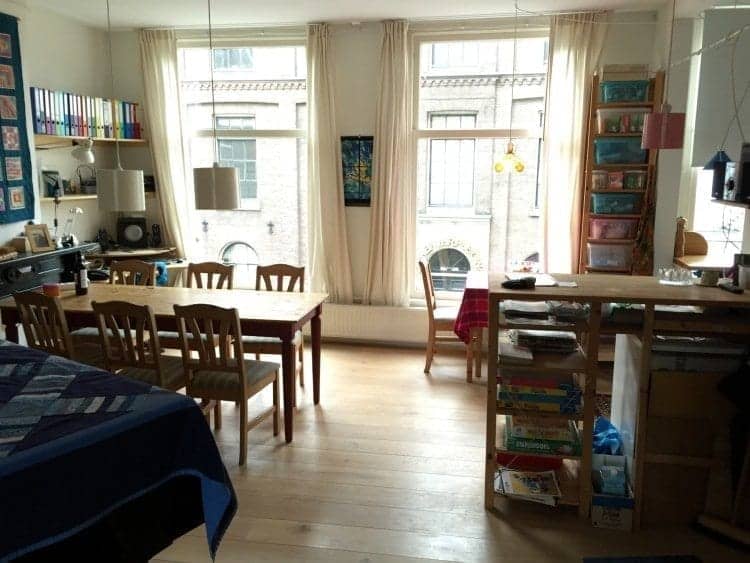 If I had allowed my Miami Beach experience deter me from Air BnB, I'd have made a big mistake. Located in the trendy canal area, this place was a dream. The owner, Ankie, met me on time and even helped me up the dauntingly steep staircase…two of us old ladies hauling my suitcases up to the apartment…it was pretty funny.
Hospitality was off the charts. Two bottles of wine and an assortment of Dutch cheeses were set out upon my welcome. There was even a grand piano that I could play, between the hours of 8am – 10pm.
You can read my full Amsterdam Air BnB review here.
Southampton, England – My third Air BnB experience
When my Europe river cruise plans were abruptly changed due to my skittishness over the Paris attacks on 13 November 2015, I found myself looking at Air BnB vacation rentals in Southampton. I was scheduled on the 15 December transatlantic crossing and Southampton seemed like the most convenient place to stay for a week before my cruise.
Chalk up another win for Air BnB. My week in Southampton was all I had hoped. Quiet, walking distance to everything I needed or wanted to do, great wifi, a view of the sea, and a very helpful condo owner.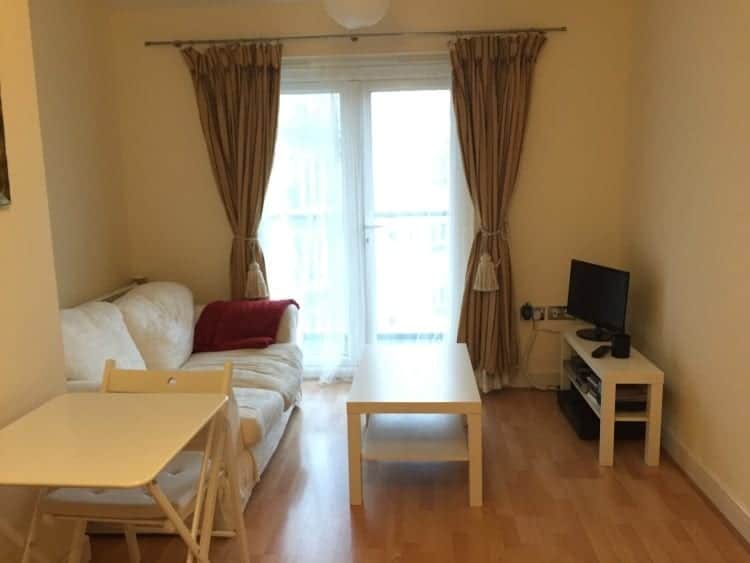 Read a complete review of this Air BnB vacation rental in Southampton.
Read my top tips and advice for any condo vacation rental.
Conclusion
The out-of-town Canadian host (probably in his late 20s or early 30s) was very responsive and helpful to arrange a parking permit for me. Except for the wet laundry, the unit itself was clean. However, the advert for the rental was not totally accurate. Would I return? No. Amsterdam and Southampton, YES! Without hesitation I would return and stay even longer. They were both fantastic.