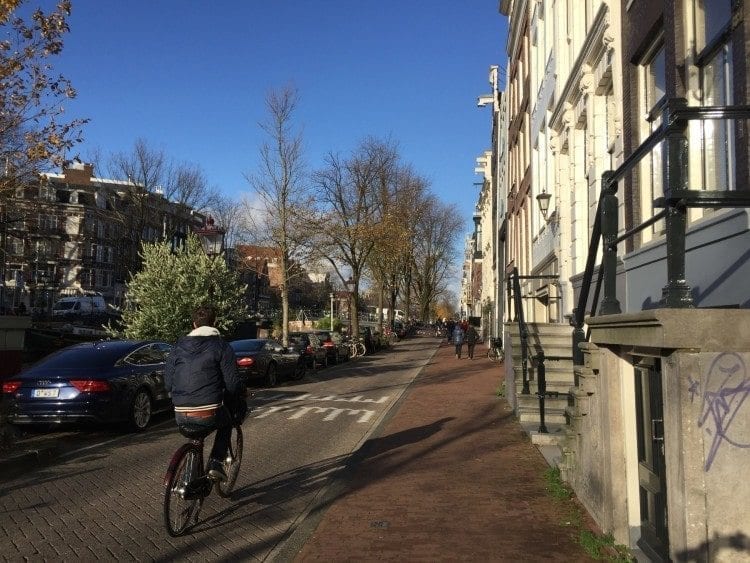 Air BnB vacation rental gets a second chance.
Hit or miss. That's what I'm learning about an Air BnB vacation rental. Despite my hesitation, I was back online to see what was available in Amsterdam. I had four days between river cruises and I really wanted to find out why Amsterdam is so popular, besides the obvious coffee shops and Red Light district. Air BnB vacation rentals would get another shot and I'd get to live in a canal neighborhood apartment.
I found a truly spacious studio in the perfect location. An in-town host, Ankie was there when I arrived and she helped me up the steps with my luggage. If she had not been there, I don't know how I would have gotten my small but heavy suitcases up the narrow Dutch staircase. Apparently, the Dutch were conscientious about space-saving and constructed narrow, steep stairways to save valuable living space.
Ankie was completely accurate with her photos and description of her spacious studio. In the middle of the room was a gleaming black grand piano available for use until a good-neighborly 10pm. Beautiful old hardwood floors covered with weathered Persian rugs set the tone for a welcome stay.
For her guests, Ankie created a small hand-made "brochure" of house rules, instructions and helpful advice for neighborhood conveniences and places of interest.
She familiarized me with the washing machine, showed me which refrigerator was mine and which was hers. And there on the dining table was a bottle of red wine, with two glasses. In case I didn't like red, there was a bottle of white wine chilled in my refrigerator plus a new package of Dutch cheese. So nice.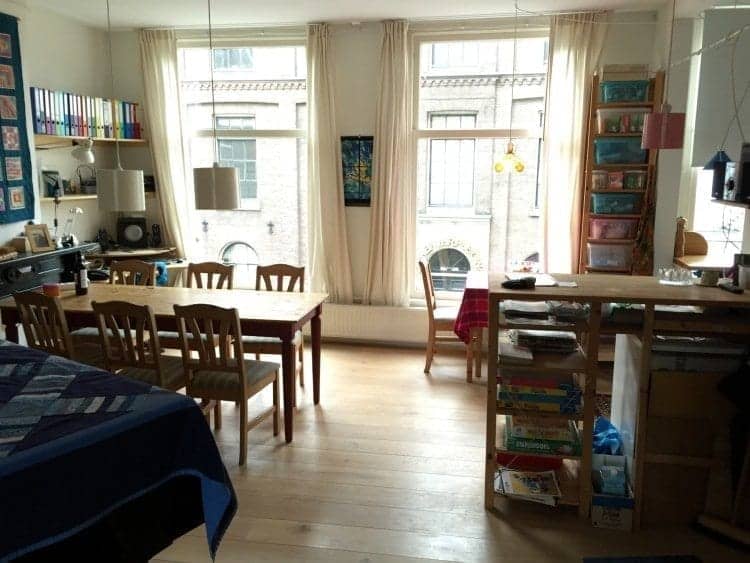 It was a blissful 4 days at Ankie's canal neighborhood apartment. When it was time for her to come back to get her keys, she brought her grandson to carry my luggage downstairs. She even stayed with me outside the front door while I waited for the taxi (which she ordered for me) to arrive.
Conclusion: Ankie was professional, accurate and brimming with hospitality in every aspect of this rental. Would I return? Absolutely. Ankie's vacation rental was perfect.