If you are a regular reader of Cruise Maven, you know I rarely write about a cruise line's special offers. But when I saw Hurtigruten's "No Single Supplement" cruise promotion for solo cruisers, I had to investigate. Here's what I found.
Choose from Norwegian coastal cruises or expedition routes to the Arctic, Antarctica, Alaska, even the Northwest Passage with NO single supplement.
Norwegian Coastal cruises
Hurtigruten is offering no single supplement on four of its most popular Norwegian coastal routes. These include:
The Roundtrip Cruise – from Bergen, Norway
The Cruise North – Bergen to Kirkenes
The Cruise South – Kirkenes to Bergen
Norwegian Discovery – Bergen to Kirkenes to Trondheim
The Roundtrip Cruise, Hurtigruten's 12-day classic coastal cruise, includes visits to 34 ports of which most are above the Arctic Circle. And with most of the sailings with no solo supplement are in late spring and summer, that means more daylight to see and do more along the way.
Shorter cruises include both the Cruise North and Cruise South itineraries. With a choice of ships, cruises are 7-days and itineraries are from either Bergen in the south to Kirkenes, or you can begin your cruise in Kirkenes and cruise south to Bergen. Both cruises include port visits to Norway's major coastal cities and remote villages.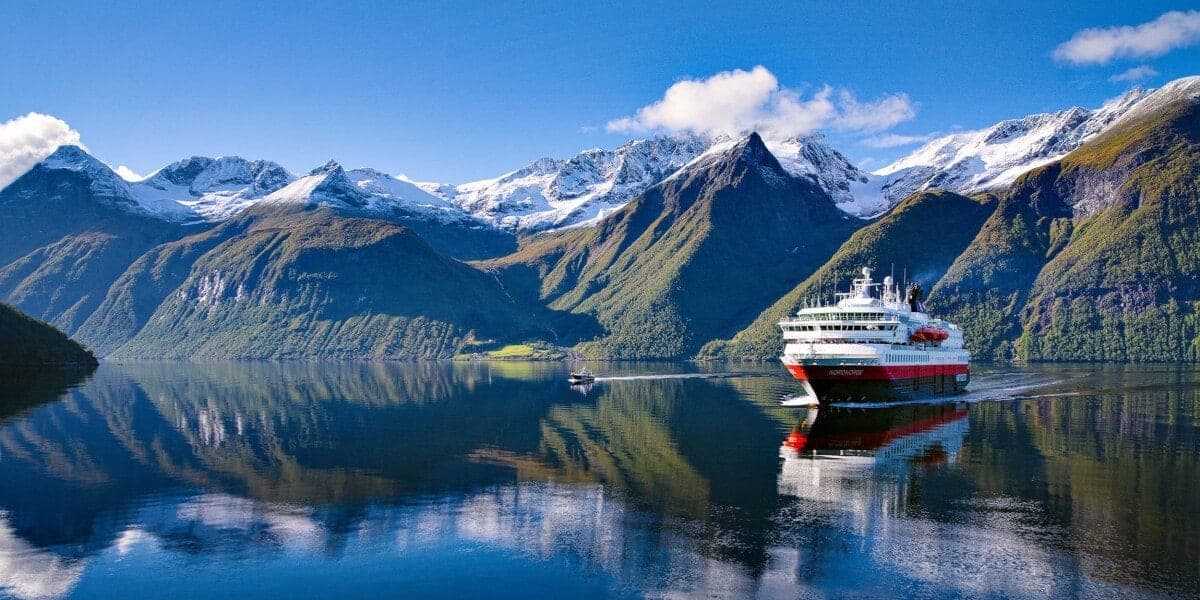 The 11-day Norwegian Discovery cruise is sort of a combination of the other three. You'll embark in Bergen, cruise across the Arctic Circle to Kirkenes and when the ship heads south for Bergen, passengers will disembark in the medieval city of Trondheim, founded in 997.
READ NEXT: Best tips for your first solo cruise
Along the way, on all four itineraries, routes include sailing through Norway's world-famous fjords with all the spectacular scenery you can imagine. There are complimentary enrichment lectures and onboard activities led by Hurtigruten guides and naturalists.
Hurtigruten Expedition Cruises with no Single Supplement
Hurtigruten has extended their no single supplement offer to 19 amazing itineraries. I think I counted the list of these 19 itineraries three times because it's not often that cruise lines offer no single supplements on their best itineraries. But it's true. From 6- to 20-day voyages to Antarctica, exploring Spitsbergen in search of polar bears, discovering the coast of Alaska or even a few Caribbean cruises, there's really no single supplement.
No Solo supplement is a Limited time offer!
Here's the deal…there's a time limit on booking your cruise and not be hit with paying double. Take advantage of not paying extra and reserve your stateroom by February 29, 2020. While most of the cruises available on this promo are for this spring and summer, there are cruises into the fall and even 2021.
I'm the editor and creator of CruiseMaven.com, a solo traveler cruising the world on waves and wheels, collecting recipes along the way.  I hope my articles and photos entertain, advise and inspire you to travel the world without flying.  Take a breath…stop for a local meal and a glass of wine along the way.