U.S. Senator Lisa Murkowski (R-AK) has introduced new legislation, the Cruising for Alaska's Workforce Act. The legislation was created to provide permanent exemption from the century-old Passenger Vessel Services Act (PVSA).
Cruise ships that transport passengers to Alaska from the lower 48 states have been required to make a service call to a foreign port; in this case, Canada.
When Canada closed its borders to foreign cruise ships due to the pandemic, cruise lines that had planned to slowly restart Alaska cruises by September 2021 were stymied. They could in theory begin to sell cruises to Alaska, but there wasn't a solution in place to bypass the port call in Canada, until the Alaska Tourism Restoration Act was signed.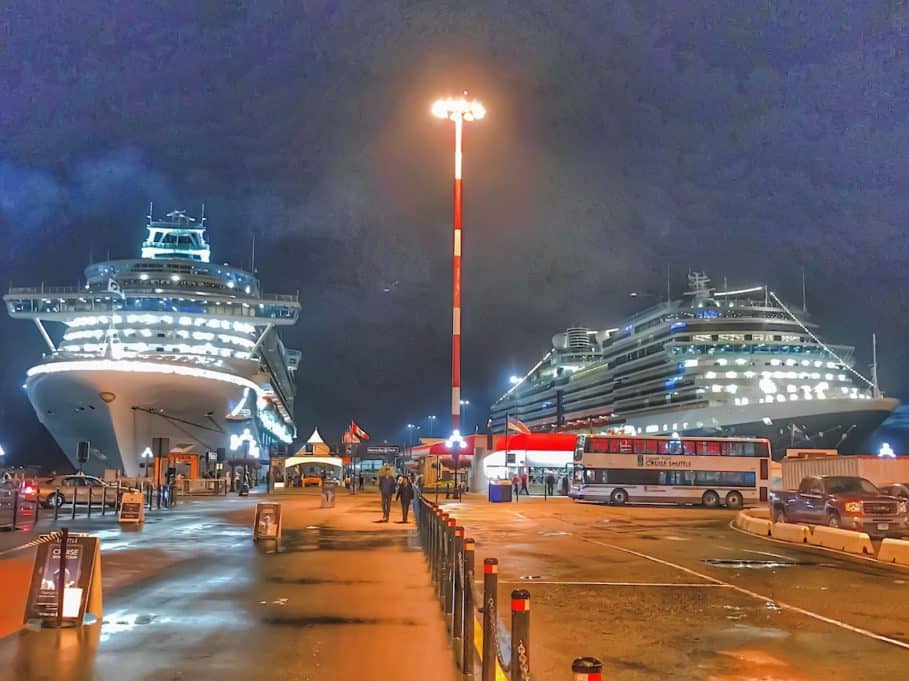 New Legislation Bypasses Canada for Cruise Ships Sailing to Alaska
It was Senator Murkowski who introduced the Alaska Tourism Restoration Act (ATRA), signed into law on May 24, 2021. This Act provided a temporary exemption from the Passenger Vessel Services Act for cruise ships that traveled between the State of Washington (a Seattle departure) and Alaska. It was the only way to get cruises to Alaska and avoid Canada's restrictions that prevented U.S. cruise ships from docking at their ports.
In an effort to bolster Alaska tourism in 2022, as well as encourage U.S. shipbuilders to construct small ships, the latest waiver to bypass Canada will end once there is a U.S.-built ship that carries more than 1,000 passengers.
"A few months ago, we were able to move the Alaska Tourism Restoration Act over the finish line, providing a temporary legislative fix to the PVSA to help bring tourism back to a number of Alaskan communities that rely on the hundreds of thousands of visitors who come to the state by way of cruise ships," said Senator Murkowski.

"I'm proud to introduce new legislation to provide a permanent exemption for cruises between any U.S. port and Alaska from the PVSA. My new bill guarantees the PVSA will not intrude on Alaska's tourism economy, while also ensuring foreign-built ships do not compete with U.S.-built ships. This legislation is good news for every Alaskan whose livelihood relies on tourism."
Effects on Alaska Communities Without Cruise Passengers
In 2019, Alaska saw more than 1.3 million visitors arrive on cruise ships. When COVID-19 hit in 2020 and cruising came to a halt, Alaska businesses folded without cruise tourism dollars. The hit on Alaska's economy was dramatic.
A report by the Alaska Southeast Conference in June 2020, for example, showed Skagway's business revenue down 80 percent when compared to 2019. Skagway is a community of just 1,000 year-round residents and home to the famous White Pass & Yukon Railroad.
Tourism is Alaska's revenue lifeline, aside from oil, and without tourism and cruise ships and passengers, the entire state lost billions of expected income.
Cruise Ships Resumed Alaska Cruises in September 2021
Because of Murkowski's and other elected Alaska state officials' move to bypass Canada, several cruise lines were able to salvage a small portion of the Alaska cruise season. Among the ships that re-entered service to The Last Frontier in 2021 were Princess Cruises' Majestic Princess, Royal Caribbean's Ovation of the Seas, and Serenade of the Seas.
I'm the editor and creator of CruiseMaven.com, a solo traveler cruising the world on waves and wheels, collecting recipes along the way.  I hope my articles and photos entertain, advise and inspire you to travel the world without flying.  Take a breath…stop for a local meal and a glass of wine along the way.