It's not easy to choose 5 best river cruises but here are my first-round picks.
If a cruise sounds appealing but the idea of spending your vacation with 4,500 other guests isn't your cup of tea, it might be time to rethink that ocean cruise. You may be ready for a slower-paced river cruise.
With so many riverboats and itineraries to choose from, how do you find the one that's right for you? There are river cruises around the world that beckon to the worldly traveler, like a five-night journey on the Chobe River in Botswana. And then there are also trips that appeal to the novice cruiser, such as a four-day sailing around Venice, Italy with CroisiEurope. The options are almost endless. In truth, they're all "best river cruises!"
It's not an easy decision — and only you can decide which waterways and ships cater to fit your needs — but here are my current best river cruises that deliver awe-inspiring views, a leisurely pace and ample time to explore exciting destinations full of history, culture and charm.
Columbia River
If spectacular scenery, western American history and regional vino pique your interest, then a seven-night Columbia River cruise in Oregon fits the bill.
Running along the border between Oregon and Washington state, authentic paddle wheelers cruise back and forth between the Victorian city of Astoria and Clarkston, Washington. While at port, you can explore quaint Astoria, which is said to be the oldest American town west of the Rocky Mountains. Fort Clatsop — the headquarters for the Lewis and Clark expedition — sits a little more than 5 miles southwest of the city.

You'll also cruise along Volcano Alley, where on a clear day, you can see Mount Adams, Mount Hood and Mount St. Helens (their peaks remain snow-capped well into summer). This itinerary also includes the Columbia River Gorge, which boasts abundant wildlife, soaring cliffs and cascading waterfalls.
At the eastern-most end of the Columbia River, you'll have the chance to ride in a jet boat on Idaho's Snake River. As your guide takes you into the deepest canyon in North America, watch for mountain sheep, eagles and deer.
If faux olde time paddle wheelers seem interesting. check out American Cruise Lines and American Queen Steamboat Company . They offer cruises along the Columbia River from March through early November.
Or if a replica of a turn-of-the-century coastal steamer sounds appealing, UnCruise Adventures offers week-long Columbia and Snake river cruises, round-trip from Portland, OR.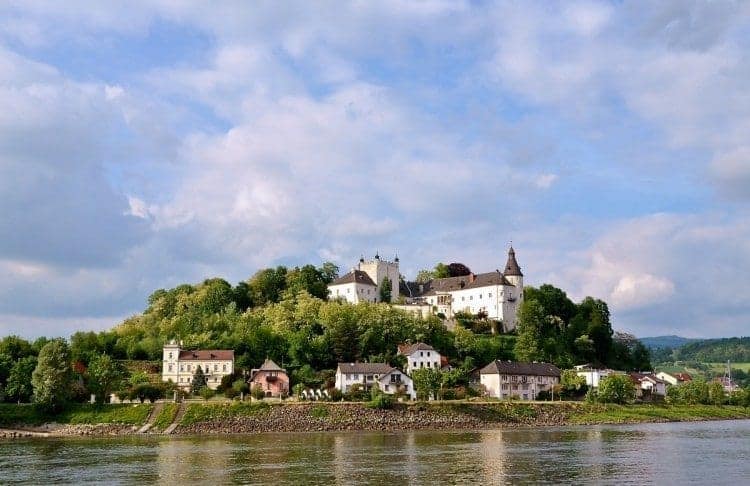 Romantic Rhine River Valley
While the entire Rhine River is 820 miles in length, this stunning section of the Middle Rhine Valley — situated in Germany — is a mere 58 miles long. Rife with castles and fortresses, treacherous rocks and mysterious legends, this enchanting stretch will keep you entertained around every twist and bend.
Many cruise operators, including Avalon Waterways, Tauck, Uniworld River Cruises and Viking River Cruises offer sailings along the Rhine River Valley from March through mid-December. AmaWaterways, CroisiEurope and Viking River Cruises also feature New Year's cruises on the Rhine.
No matter which direction you're traveling, all Rhine River cruises that include stops in Mainz and Koblenz will take you through a medieval world filled with fairy-tale castles, quaint villages and Romanesque architecture.
Mississippi River
One of the world's most iconic rivers snakes through our own backyard. The mighty Mississippi River flows some 2,350 miles from its beginnings in northern Minnesota to the bayous of Louisiana and into the Gulf of Mexico. Many river cruises sail between St. Paul, Minnesota and St. Louis, passing by rolling hills and checkerboard farmlands.
A cruise between New Orleans and Memphis, Tennessee shares the history of the deep south, with beautifully restored antebellum plantations and a chance to sample local Southern cuisine. Onboard entertainment features local performers, ranging from New Orleans jazz combos to Mississippi gospel singers and river historians. Activities on shore are just as diverse, ranging from Civil War battleground tours to wildlife watching along the banks of the river.
You can choose to cruise the entire river for a two-week adventure or a shorter seven to 10-day journey from late February through January. At the end of the year, ships travel shorter distances up the river or offer round-trip New Orleans itineraries to avoid inclement weather or freezing conditions further north. Two popular companies, American Cruise Lines and American Queen Steamboat Company, offer itineraries along the Mississippi River.
Mosel River
Wine lovers, especially those who favor rieslings, will appreciate the wine-tasting opportunities in almost every port of call on this journey through Germany's grape country. The climate is cool, but the soil of the south-facing slopes absorbs the sun's heat from the river's reflection and transfers it to the vines at night. The result is one of the world's finest production of light and refreshing riesling. Many Mosel River cruises feature wine produced in the region.
Typically, this itinerary begins or finishes in Remich, Luxembourg or Koblenz, Germany. The Mosel River starts at the south, near Strasbourg, France and meanders northeast to Koblenz and into the Rhine River. The cities along its path are steeped in ancient history, tendering plenty of sightseeing opportunities.
Reported to be the oldest city in Germany, Trier dates back to about 16 BCE and was once the seat of the Holy Roman Empire. Another popular stop is the quaint village of Cochem, where you'll witness the neo-Gothic Reichsburg Castle. You can opt for your ship's tour, or simply walk to the center of town and catch a local bus straight to the top of the hill.
More seasonal than the Rhine, Mosel River cruises wind down at the end of the year, and set sail again in April. Popular operators include AmaWaterways, CroisiEurope, Tauck and Viking River Cruises.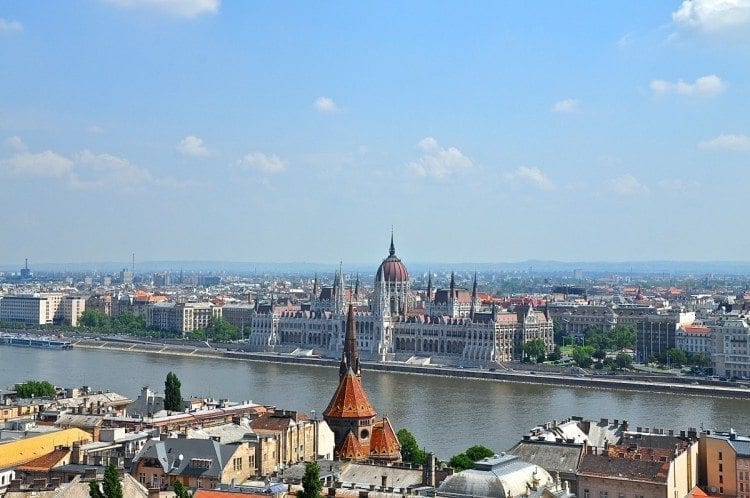 Danube River
You'll be humming Johann Strauss' "The Blue Danube" the moment you set out on your Danube river cruise. Although the water is a more muddy than blue, when the sky is clear and the water is still, the river takes on a photogenic, silvery-blue appearance.
From its source in Germany's Black Forest, the Danube River travels southeast for 1,750 miles until it enters the Black Sea in Ukraine. Both longer voyages and shorter sailings are available along the Danube, and can span anywhere from four to 30 days. The most popular segments run between Nuremberg, Germany and Vienna and Vienna and Bucharest, Romania.
Cruising the lower Danube typically includes stops in capital cities, such as Bratislava, Belgrade and Budapest. South of Budapest, the landscape changes dramatically with high, rocky cliffs, narrow passages and a day cruise through the Danube's famous Iron Gates. Many Lower Danube River cruises continue all the way to and through Romania.
Many ships, such as those within AmaWaterways, CroisiEurope and Viking River Cruises fleets, navigate the Danube River.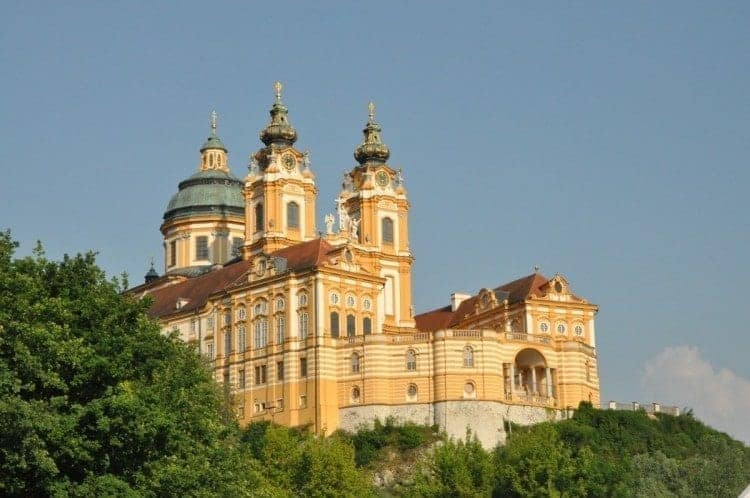 Upper Danube
Cruise along the Upper Danube River between Vienna and Nuremberg, and you'll admire some of Europe's most treasured art, museums and palaces. Your journey will start or end in Vienna, where activities can include anything from attending a private Mozart concert to touring the sprawling Schoenbrunn Palace.
In Lower Bavaria, near the Austrian border, sits Passau. Once a major part of the Holy Roman Empire, Passau houses St. Steven's Cathedral, which houses the largest cathedral organ in the world. Passau also features winding, narrow passages, historic bridges and bustling public promenades. Walk from the river dock into town, stop in a cafe and watch as Passau comes to life in the early evening.
Nuremberg sits at the other end of the Upper Danube. Steeped in history, from the medieval days to the tragedies of World War II, the city's main highlight is the 12th-century Nuremberg Castle and the surrounding original city walls.
If you go
If you're convinced that a river cruise is right for you, don't wait too long to reserve one of my picks for best river cruises. Because of the rising popularity of river cruises —especially in Europe and the U.S. — some itineraries can sell out up to a year in advance.
PIN FOR LATER!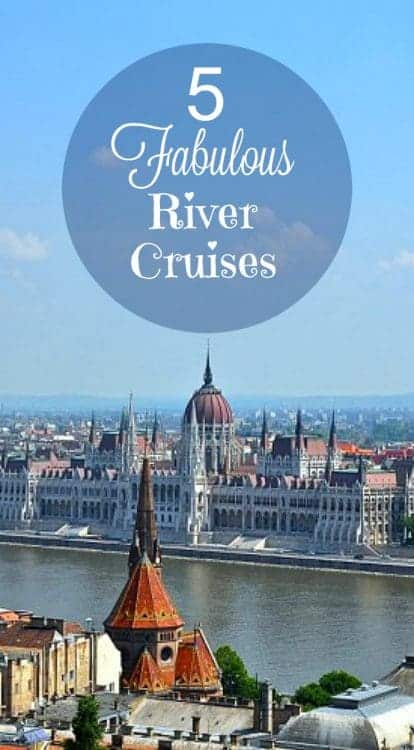 I'm the editor and creator of CruiseMaven.com, a solo traveler cruising the world on waves and wheels, collecting recipes along the way.  I hope my articles and photos entertain, advise and inspire you to travel the world without flying.  Take a breath…stop for a local meal and a glass of wine along the way.