American Queen Steamboat Company has launched their new paddlewheeler, American Countess, in New Orleans on March 21, 2021. Despite a 4-day delay because of mis-communications between the Centers for Disease Control and Prevention (CDC) and the cruise line, the debut of American Countess went off without a hitch.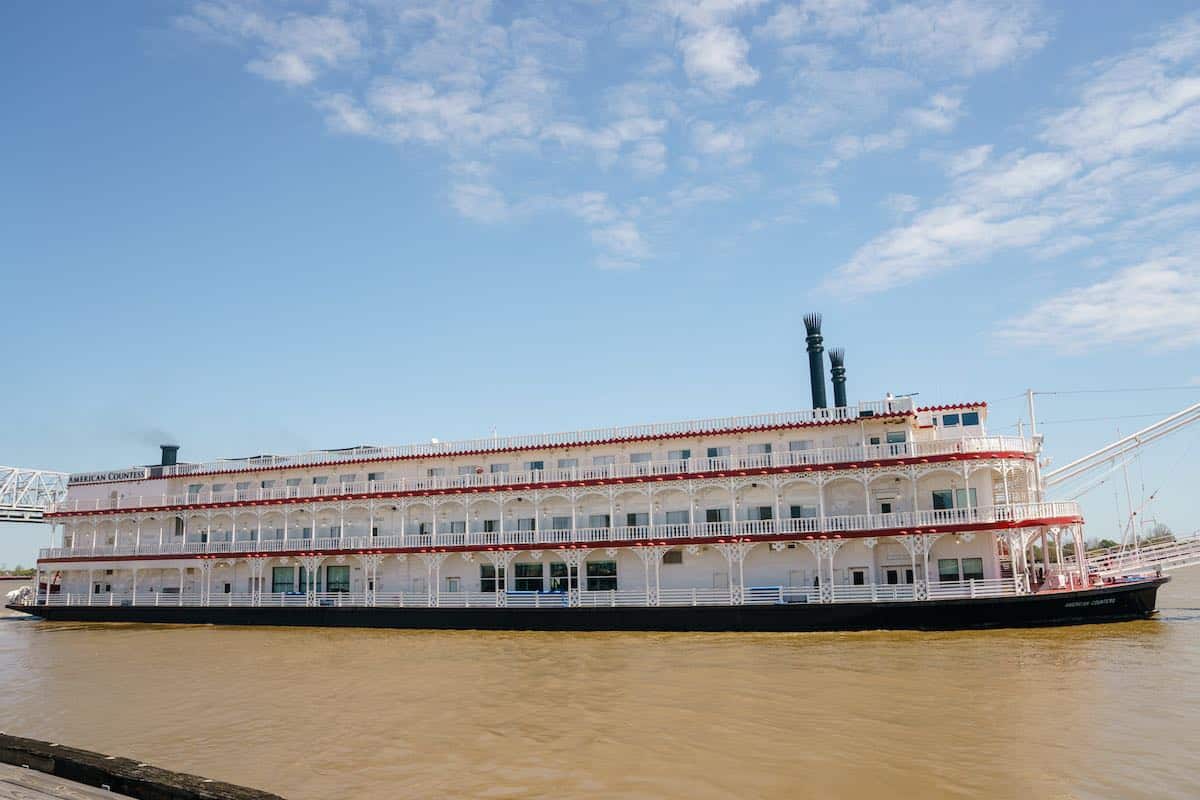 American Countess Debuts in New Orleans with Christening Ceremony
The christening ceremony took place at the Mansion House at Mardi Gras World and the dockside area. American Queen Steamboat Company owner and family, local city and state officials and media were in attendance.
American Countess was built from the hull of retired casino boat, Kanesville Queen. The new ship added 60-feet to the length and the complete renovation took place at the Gulf Island Shipyard in Houma, Louisiana. The red and white wedding cake paddlewheeler has four decks, and four categories among the 123 new staterooms.
Following health and safety protocols, American Countess welcomed guests onboard for the official ceremony that included a bottle of bourbon rather than champagne for a traditional ship christening.
The American Countess debut follows American Duchess' restart of Mississippi river cruises. On March 15, the first ship to sail did so at reduced passenger capacity. Later this year, the company plans the return to cruising with American Empress and fleet flagship American Queen.
"As we celebrate the grand debut of the American Countess, I could not be more appreciative of the incredible team that made it possible," shares John Waggoner, founder and CEO of American Queen Steamboat Company. "We listened to our returning guests' feedback on what they would like to see in a new riverboat and created a contemporary American masterpiece that guests are eager to experience."
Following the christening, American Countess set off on a week-long preview cruise from New Orleans to Memphis for invited guests, with stops in Nottoway, LA and Natchez, MS.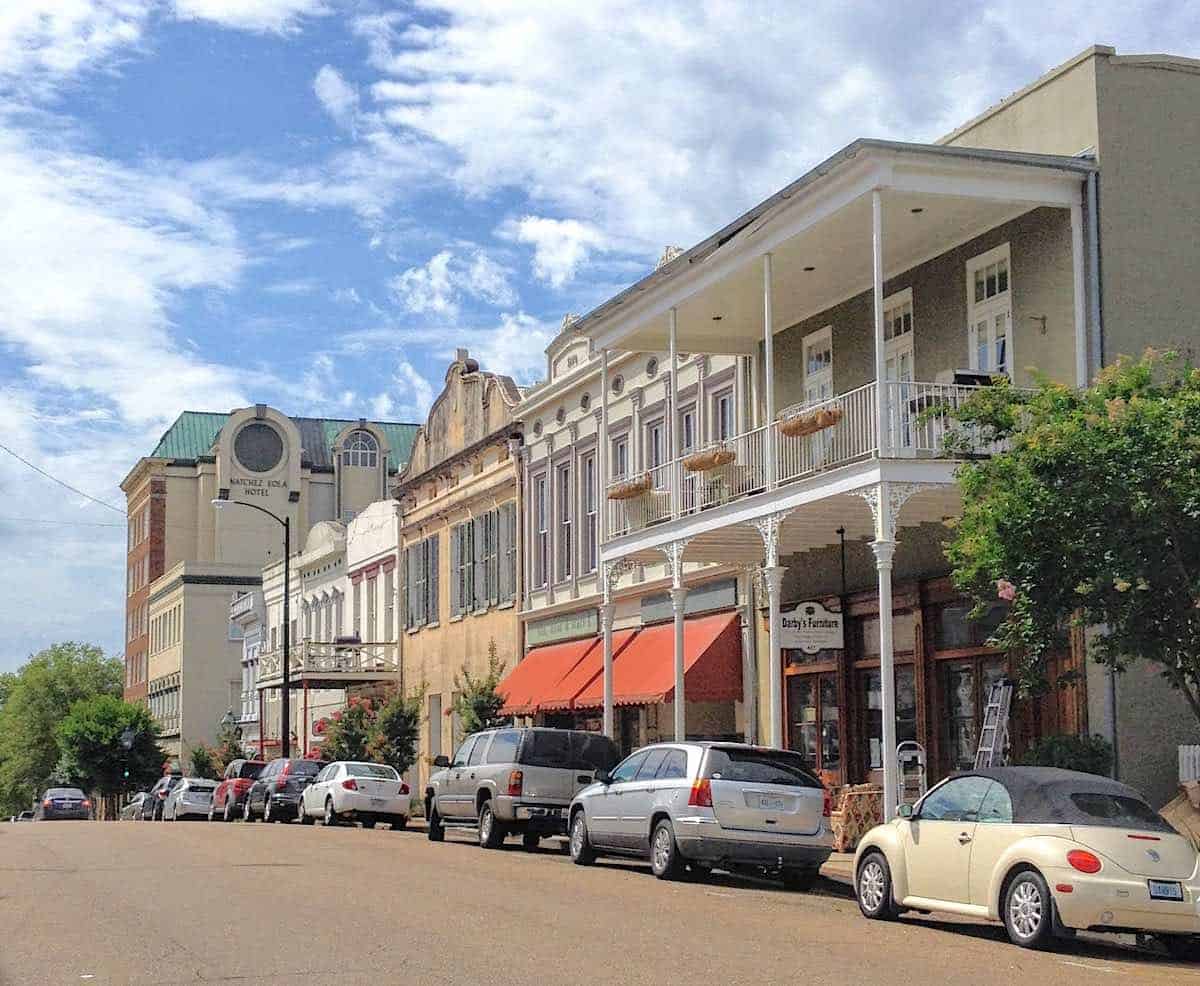 Angie Hack, daughter of American Queen Steamboat Company CEO and founder John Waggoner, was named American Countess' godmother. The ship was christened by her with a bottle of Maker's Mark Bourbon, a signature American Queen Steamboat Company tradition. The bottle was presented by notable local restaurateur and New Orleans native, Dickie Brennan.
American Countess Begins Mississippi River Cruises
On March 28, 2021, American Countess will begin its first revenue cruise, sailing from Memphis to New Orleans. The itinerary features places of interest along the Lower Mississippi River on a 7-day sailing. As the paddlewheeler heads south on the river, the ship will dock in Vicksburg and Natchez. Mississippi, St. Francisville and Baton Rouge, Louisiana, Exclusive to American Queen Steamboat Company, there will be a stop at Nottoway Plantation before continuing to New Orleans.
Health and Safety Regulations Implemented
American Queen Steamboat Company and Victory Cruise Lines will require a COVID-19 vaccination for all guests beginning July 1, 2021. This will also be required for all shipboard crew members and non-shipboard employees across all seven vessels.
American Queen Steamboat Company and Victory Cruise Lines are the first U.S. based cruise lines to require that all guests and crew be vaccinated.
RELATED: American Queen Steamboat and Victory Cruise Lines Require COVID-19 Vaccinations
In addition to a vaccination requirement, pre-cruise COVID-19 testing of all guests and crew will take place at embarkation. There will also be mandatory mask-wearing in all public areas where social distancing is not possible.
I'm the editor and creator of CruiseMaven.com, a solo traveler cruising the world on waves and wheels, collecting recipes along the way.  I hope my articles and photos entertain, advise and inspire you to travel the world without flying.  Take a breath…stop for a local meal and a glass of wine along the way.