Amtrak is gearing up for summer 2021 anxious vacationers with plans to restore daily service on 12 long distance routes. Due to pandemic-related travel restrictions and a basic lack of passengers in 2020, daily long distance departures were drastically reduced to just three times a week. But that will soon change.
Amtrak's decision to restore daily service is made possible through COVID relief funding in the bill that President Biden recently signed. Pent-up passenger demand is strong and together they are fueling restored long-haul routes all across Amtrak. These are Amtrak's overnight trains that connect cities large and small, from east and west to north and south.
Amtrak Restores Daily Service on 12 Long-Distance Routes
Also, due to the COVID relief package, Amtrak will be able to recall over 1,200 furloughed employees for the new daily service. When Amtrak was forced to reduce service to three times a week, travelers were not able to make their connecting trains to continue their journeys. This led to even fewer people traveling on Amtrak.
Untouched by the pandemic service cuts, Amtrak's Auto Train continued daily service. The Cardinal and Sunset Limited trains were already on a three-times-a-week departure schedule.
"Offering daily long distance service represents a vital step in our road to recovery," said Amtrak CEO Bill Flynn. "Recognizing the immense value of our employees, we'd like to thank Congress for enabling service restoration and helping us recall furloughed employees."
RELATED: Guide to Amtrak Sleeping Accommodations on Long Distance Routes
Amtrak Daily Departures Restart in May 2021
Amtrak will restore daily service on these routes on May 24:
California Zephyr (Chicago – Omaha – Denver – Salt Lake City – San Francisco)
Coast Starlight (Seattle – Portland – Sacramento – Oakland – Los Angeles
Empire Builder (Chicago – St. Paul-Minneapolis – Spokane – Portland/Seattle)
Texas Eagle (Chicago – St. Louis – Dallas – San Antonio – Los Angeles)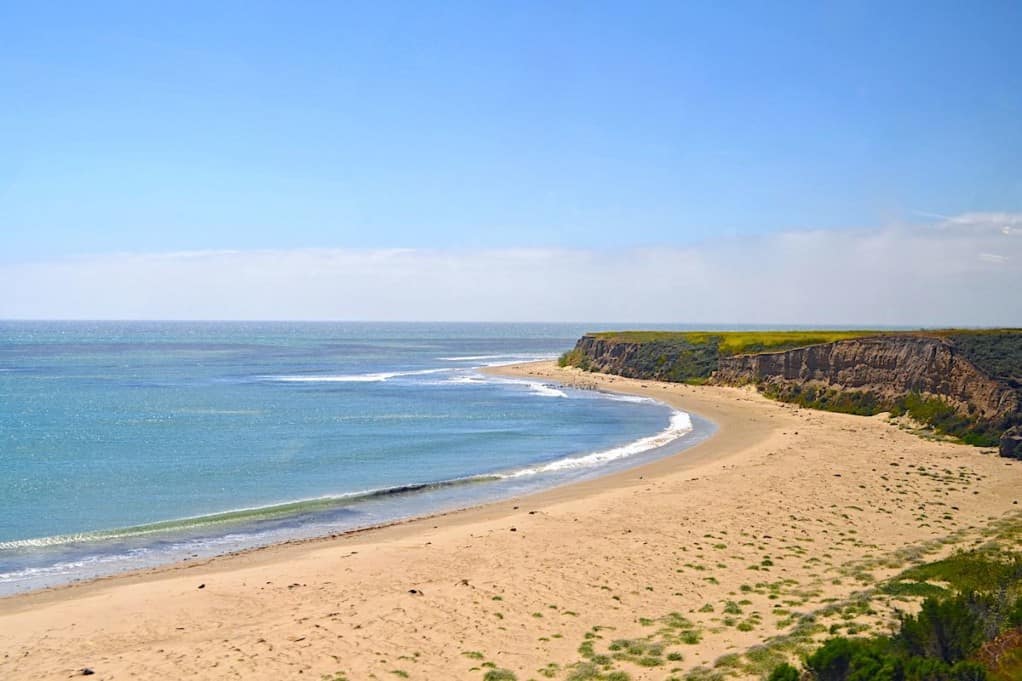 Daily service will begin on these routes on May 31:
Capitol Limited (Washington DC – Pittsburgh – Cleveland – Chicago)
City of New Orleans (Chicago – Memphis – Jackson – New Orleans)
Lake Shore Limited (New York/Boston – Albany – Buffalo – Chicago)
Southwest Chief (Chicago – Kansas City – Albuquerque – Los Angeles)
These Amtrak routes will have daily service beginning on June 7:
Crescent (New York – Washington DC – Atlanta – New Orleans)
Palmetto (New York – Washington DC – Charleston – Savannah)
Silver Meteor (New York – Savannah – Jacksonville – Orlando – Miami)
Silver Star (New York – Raleigh – Jacksonville – Orlando – Tampa – Miami)
Amtrak Fleet Refurbishment
When daily service begins, current train arrival and departure times will remain the same. But not everything having to do with Amtrak will stay the same. Along with Amtrak resuming its daily long distance trains, more improvements and upgrades are in the works. These include:
The debut of the new Viewliner II sleeping cars on the Silver Service between Florida and New York. This is the first addition to the Amtrak sleeper fleet in more than 20 years.
Upgraded bedding, towels and linens in sleeping accommodations aboard the Auto Train. Plus, additional routes will be rolled this summer.
Routes along the East Coast, Amfleet II Coach class will be refurbished to include new seating cushions, carpets, curtains and LED reading lights
Superliner and Viewliner I equipment will undergo a rolling refurbishment. This will include new seating cushions, carpet and curtains. Some Superliner and Viewliner I cars will enter service this summer
New higher performance Amtrak ALC-42 diesel-electric locomotives with lower emissions will begin to replace the current long distance engine fleet this year.
For passengers with sleeping accommodations, the private lounges will be upgraded. Recently, Penn Station welcomed the new Metropolitan Lounge in the Moynihan Train Hall.
Improvements to the Auto Train customer experience
Along Amtrak's long distance routes are over 500 destinations to choose, from the Atlantic to the Pacific. The 12 long distance routes that will resume daily service offer private sleeping accommodations as well as oversized coach seats.
Customers traveling aboard these trains can experience:
Private Rooms offer the best way to enjoy your overnight train trip. You'll also have access to amenities when traveling overnight. All customers traveling in private rooms enjoy complimentary lounge access in stations and meals onboard. Amtrak recently launched the addition of private rooms on select Northeast Regional trains operating overnight between Washington, D.C., New York and Boston.
Amazing Baggage Policy: You're allowed to bring up to two checked bags, two carry-on bags and two personal items, for free!
Dream Destinations: Amtrak offers access to and through several U.S. National Parks, including Glacier National Park and Harpers Ferry.
I'm the editor and creator of CruiseMaven.com, a solo traveler cruising the world on waves and wheels, collecting recipes along the way.  I hope my articles and photos entertain, advise and inspire you to travel the world without flying.  Take a breath…stop for a local meal and a glass of wine along the way.