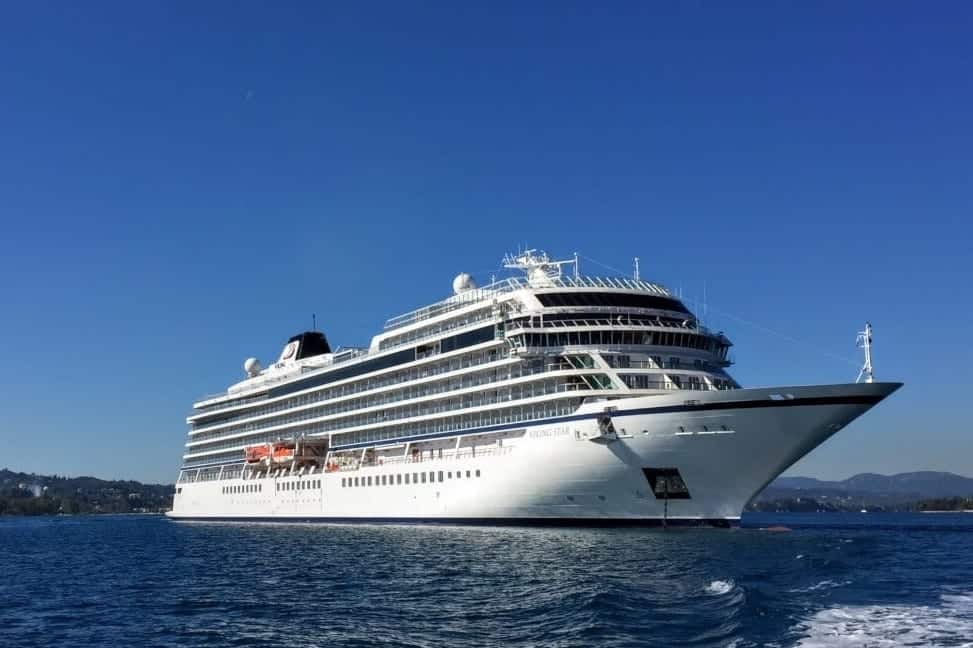 Based on the success of the Viking Ocean cruise ships, Viking Ocean Cruises has once again signed on the bottom line.  An agreement with ship builder Fincantieri was reached for the construction of two additional 930 passenger cruise ships, including an option for another two. The new ships will be sister ships to the six already on order or in operation and will enter Viking's fleet in 2021 and 2022. Of course, the agreement is subject to financing and other usual closing conditions.
If it ain't broke…
As sister ships, the new ships will follow the same Scandinavian and successful design as the current ships ordered and those already in operation. Considered small ships, they accommodate 930 guests in 465 staterooms and all staterooms have private verandas.  The entire fleet of ocean cruise ships will be built according to the latest navigation regulations and feature the most modern safety systems.
The first ship built for Viking Ocean Cruises, Viking Star began cruising in spring 2015. The second and the third ships, Viking Sea and Viking Sky, were inaugurated in early 2016 and early 2017.
READ ABOUT my fabulous Viking Star cruise from Barcelona to Venice.
The fourth Viking ship, Viking Sun, joins the fleet in late 2017.  Viking Spirit, their fifth ship, will launch in 2018.  Next in line, the sixth and not yet named ship will be delivered in 2019.  At that point, Viking will become the largest small ship ocean cruise line.
According to Cruise Industry News, Viking is forecasted to have a dominant market share of the luxury ocean industry in 2020.
"We set out to bring the destination back to cruising, and the cruising public has responded. These additional ships are needed to meet the demand we are experiencing. Once only known for being the leading river cruise line, we are now equally known for upscale, inclusive ocean cruise experiences," said Torstein Hagen. "As we celebrate our 20th year of operation in 2017, we are pleased to continue innovating and to introduce even more guests to The Viking Way of exploration."