Following the exciting float out of new Viking Venus last June, Viking Cruises took delivery today of its sixth ocean ship at Fincantieri shipyard in Italy. The handover of Viking Venus was given by shipyard officials to Viking executives during a traditional delivery ceremony.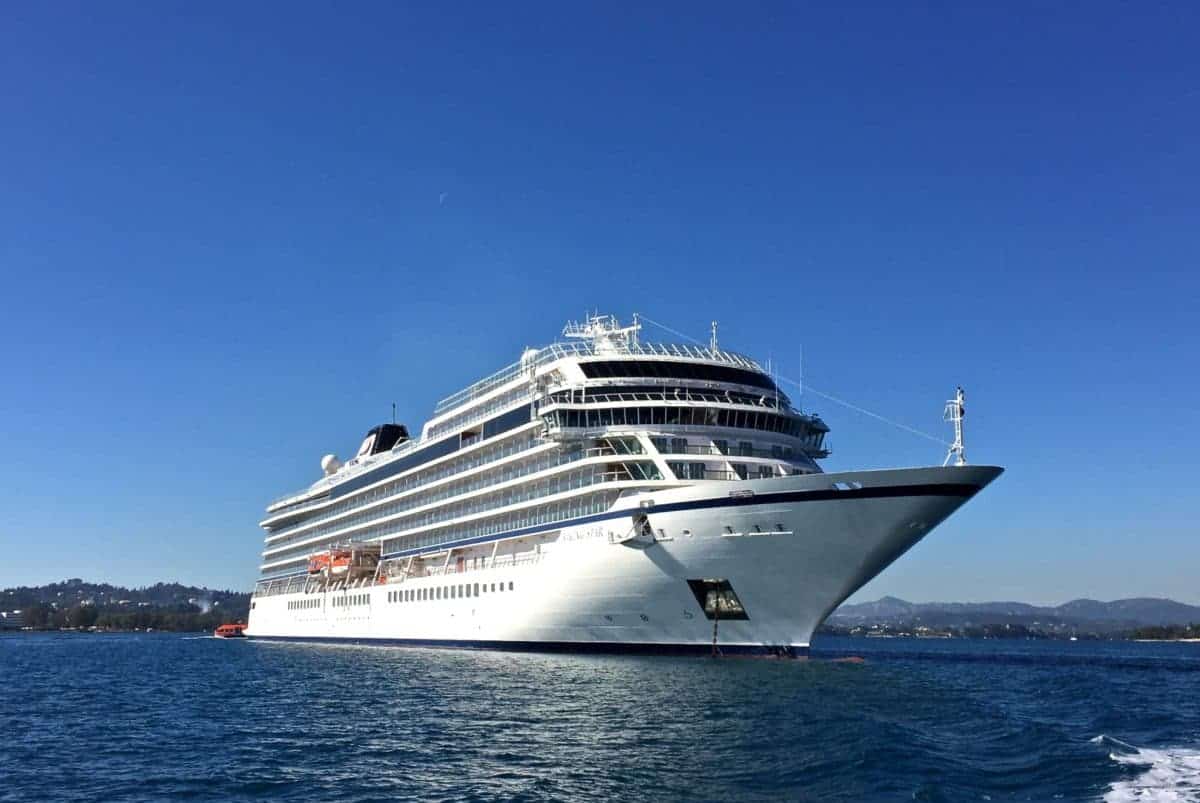 New Viking Venus Officially Joins the Viking Family
In a year of uncertainty and delays at shipyards in Europe, the handoff of the new Viking Venus from Fincantieri to Viking was definitely a welcomed event. Following the ceremony, Viking Venus sails from Italy to the United Kingdom in time for the ship's official naming and inaugural festivities.
On May 17, 2021, Viking Venus will be named by her ceremonial godmother, Anne Diamond. Ms. Diamond is a well-known British journalist and broadcaster.
"We are especially proud to welcome our newest ship to the fleet this year. Many of us have stayed close to home for months, so this is an important milestone as we begin to get back out into the world again," said Torstein Hagen, Chairman of Viking. "We look forward to celebrating the naming of Viking Venus by her esteemed godmother, Anne Diamond—and to welcoming our UK guests back on board next month."
After the naming inaugural ceremony, Viking Venus will begin spring and summer cruises around England, called England's Scenic Shores itinerary.
Viking Restarts Cruising With One Condition
Prior to today's handoff, Viking announced it was going to restart cruising this spring. But to experience one of Viking's unique cruise itineraries, everyone will need to have been vaccinated. Passengers will also have to abide by each port's entry requirements and follow the Viking Health & Safety Program.
READ MORE: Viking Adds the First Onboard PCR Lab for COVID-19 Testing
Guests will have to follow local mask requirements as well as onboard, where necessary. Other healthy and safety protocols for Viking cruises include:
All Viking ships have installed new air purification technology. All guest staterooms have their own air handling units.
There will be additional health screenings, sanitization and physical distancing for both Viking guests and crew throughout the cruise.
The new Viking Venus, just like all the other award-winning Viking sister ships, has 465 staterooms that can accommodate up to 930 passengers. All staterooms have verandas and like the name Viking implies, furnished in light, airy and minimalist Scandinavian design.
Where Does Viking Venus' England Itinerary Go?
A new itinerary, "England's Scenic Shores" is a seven-night cruise that includes four shore tours. The four places visited as Viking Venus does a half-circle of England, round-trip from Portsmouth are: Liverpool, the Isles of Scilly with a tender ashore to Tresco, Falmouth and Portland.
Additional May 2021 voyages to Bermuda and Iceland are being planned and the itineraries will be announced soon.
RELATED: Viking Announces Its World Cruise for 2022-2023

I'm the editor and creator of CruiseMaven.com, a solo traveler cruising the world on waves and wheels, collecting recipes along the way.  I hope my articles and photos entertain, advise and inspire you to travel the world without flying.  Take a breath…stop for a local meal and a glass of wine along the way.