Malaga, Spain
After 10 days crossing the Atlantic and a brief mid-crossing call at Ponta Delgada, we finally reached Europe. Beneath a full-moon at midnight, we made the transit through the narrow Straits of Gibraltar, within eyesight of Algeria, North Africa. By dawn, we were docked and after breakfast we were ready for our visit to Malaga, Spain.
With 11 days crossing from Ft. Lauderdale, a whole lot of folks seemed anxious to go ashore. Others weren't there for a visit to Malaga,  Instead, they departed the ship for good and embarked on week-long tours through Spain. I did my usual walk ashore, look around and headed back to the ship. Getting around with a broken toe in a surgical boot was a challenge.
I always say that some of the places I visit sort of call to me. In Malaga, I heard nothing. Except for the resonance of a spectacular Mediterranean sunset…which is nothing to sneeze at, in fact.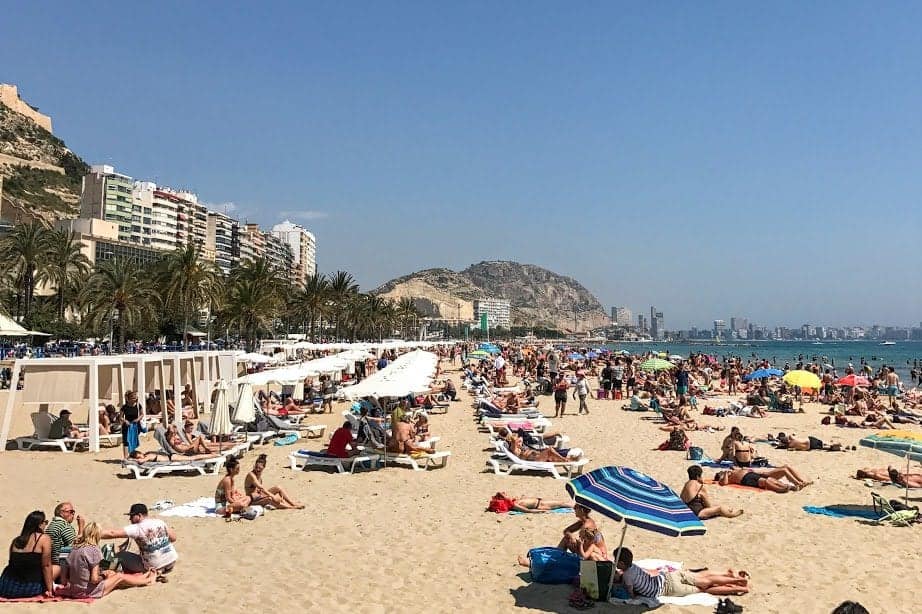 Alicante, Spain
Bright and early the next day we docked in lovely Alicante, Spain. Never one to rush off the ship with the morning stampede, it was just before noon when I decided to take my leave. Perfect timing. Once again we docked in an industrial zone. Unlike in Malaga where we had to buy a shuttle ticket, in Alicante, transportation to the city center was complimentary.
A busy but laid-back kind of beach town is how I felt about Alicante. Not much reason to return but it was nice to visit. I lingered along the boardwalk promenade when it was time to leave.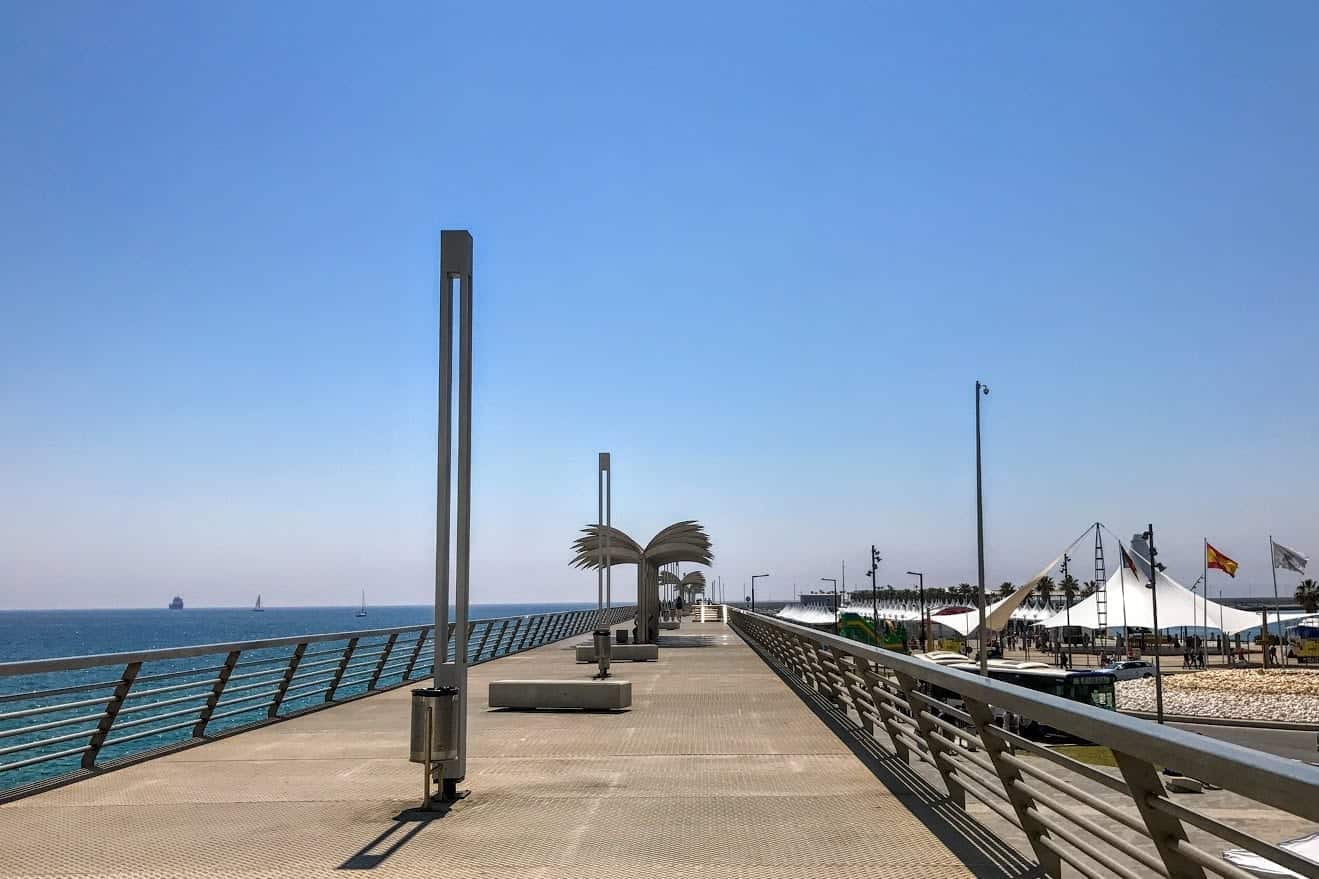 Once more sea day and finally, after 13 nights, we'd arrive in Rome.Well, actually Civitavecchia, the closest seaport to Rome. The crossing was very smooth, not quite a full ship and aboard Holland America's newest ship, Koningsdam, was a great way to spend two weeks.
I'm the editor and creator of CruiseMaven.com, a solo traveler cruising the world on waves and wheels, collecting recipes along the way.  I hope my articles and photos entertain, advise and inspire you to travel the world without flying.  Take a breath…stop for a local meal and a glass of wine along the way.