I'm going to try to keep this quick and simple. A report about thirteen nights on one ship with only three ports before reaching our destination can get slightly monotonous. So here goes…in a nutshell: 14 days on Holland America's Koningsdam transatlantic crossing.
If you've been reading my blog for any amount of time, you know that I don't fly. My yearly pilgrimages to Europe rely on cruise lines' repositioning transatlantic schedules or Queen Mary 2 crossing.
With only a handful of cruises to fit my April time frame and Queen Mary 2 out on a world voyage, I chose Holland America's new Koningsdam. We'd cruise from Ft. Lauderdale to Rome, with three port visits along the way.
Read Next: 12 things I like about Koningsdam
As I mentioned, a cruise diary entry about a 13-night crossing would consist of the same things over and over for a total of 10 sea days and three port visits along the way to Rome. Onboard activities would range from an abundance of trivia contests, enrichment lectures that ranged from Caribbean pirates to Spanish history and sales presentations with raffles for they products. There were also various alcohol and wine tastings, for a fee.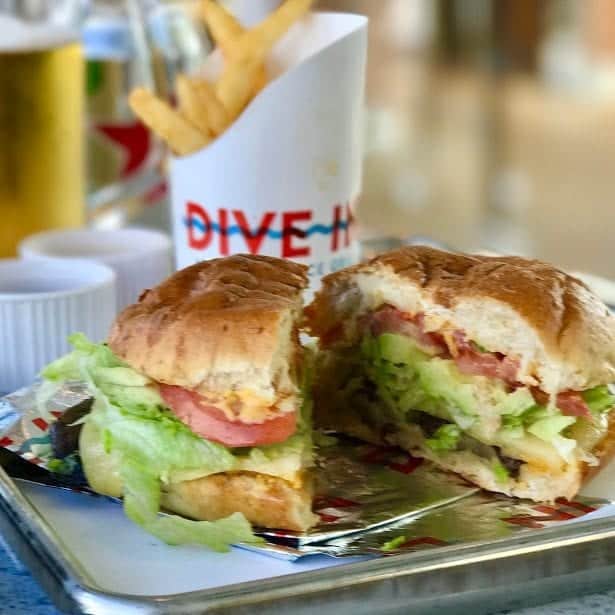 Entertainment in the evenings were main stage productions that included Holland America's own performers, comedians, a juggler, classical music artists and a visual and auditory spectacular, "Frozen Earth Live," in collaboration with BBC Earth.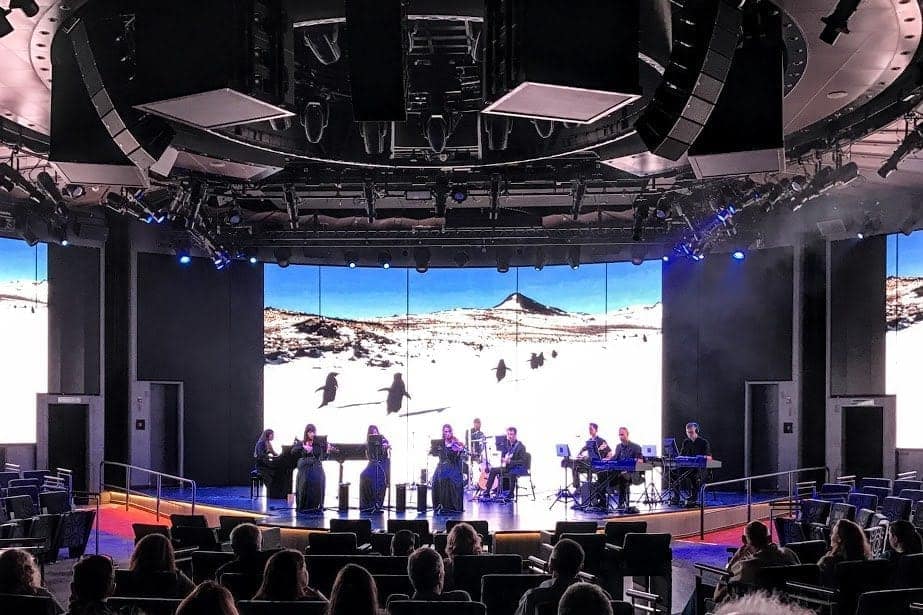 When we finally reached land after the first six sea days, it was a sunny day in Ponta Delgada, Azores. Sort of a two-thirds mark between Ft. Lauderdale and the Straights of Gibraltar and our entrance into the Mediterranean Sea.
What's there to do in Ponta Delgada? Not much or a lot. It depends. Because we didn't dock where you could walk to the city center, a dedicated shuttle bus ran back and forth from ship to the beginning of the city walk and waterfront promenade. This was how I chose to spend my day. But if you're more adventurous, you can try a shore excursion to crater lake and a pineapple plantation. I did this a couple of years ago.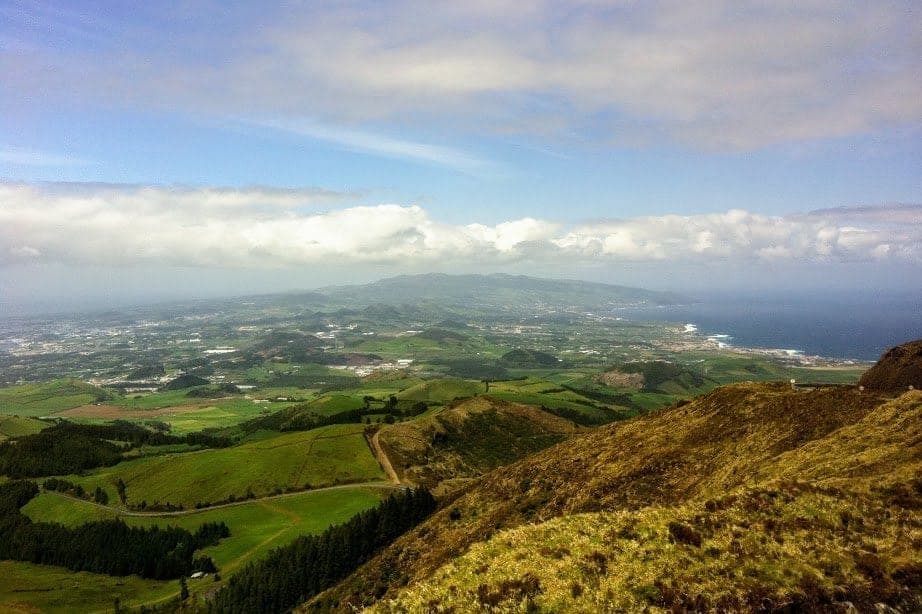 I've been here on three other crossings and experienced two different shore excursions. The first was a simple city tour and time on your own. My second experience in the town of San Miguel (the island is Ponta Delgada) I chose the trip to the sulfur springs, pineapple farm and scenic drive (see photo above.) It's pretty much a white knuckle scenic drive, riding high into the surrounding volcanic mountain terrain that affords breathtaking overlooks, as you can see.
But this time, I only spent one hour in town and it was enough. Weather was beautiful but as is common on tropical volcanic islands (think Caribbean) inclement weather can appear out of nowhere. With dark clouds looming behind the city, I hoofed it back to the bus stop for my shuttle and before we reached the ship, there was a sudden downpour followed by massive wind and then the sun reappeared.
Back on board by 5pm and we set off on another two days at sea, en route to passage between Tangiers, Africa and British Gibraltar, through the narrow Straits of Gibraltar after midnight. In the morning, we finally reached Europe.
I'm the editor and creator of CruiseMaven.com, a solo traveler cruising the world on waves and wheels, collecting recipes along the way.  I hope my articles and photos entertain, advise and inspire you to travel the world without flying.  Take a breath…stop for a local meal and a glass of wine along the way.