After years of speculation, and many conversations between Viking cruise line executives and officials in small Mississippi river towns, it's really going to happen. The versatile cruise line has announced the long-awaited launch of Mississippi River cruises in 2022.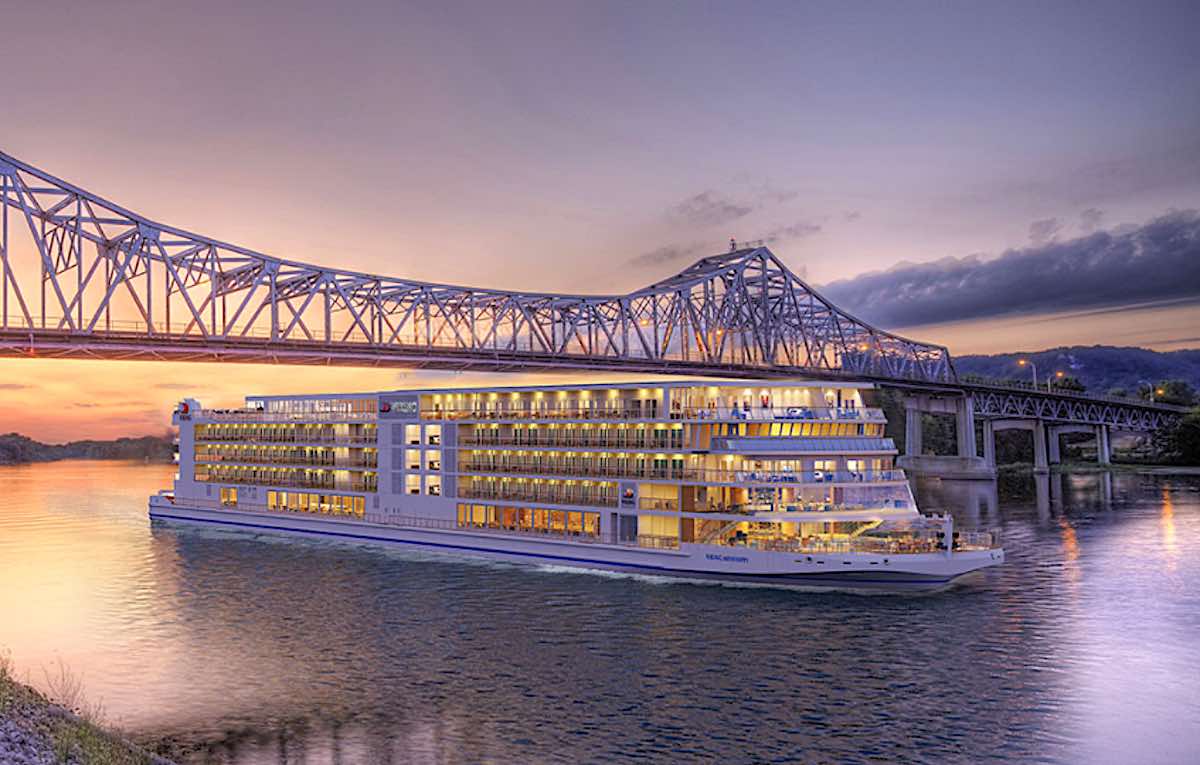 According to Viking, they plan to debut their first, purpose-built Mississippi river ship in August 2022.
Viking Mississippi River Cruise Destinations
Viking will offer cruises on both the Upper and Lower Mississippi river. Departures from New Orleans, Louisiana and St. Paul, Minnesota include seven- to 14-night cruises.
Cruising the entire length, from St. Paul to New Orleans (or vice versa) will cover a distance of nearly 2,300 miles and travel through seven states along the way. Ports of call on the scheduled itineraries include:
Louisiana – New Orleans, Baton Rouge, Darrow, and St. Francisville
Mississippi – Natchez and Vicksburg
Tennessee – Memphis
Missouri – Hannibal, St. Louis
Iowa – Burlington, Dubuque and Davenport
Wisconsin – La Crosse)
Minnesota – Red Wing and St. Paul
At a time where many of us are at home, looking for inspiration to travel in the future, I am pleased to introduce a new, modern way to explore this great river. We invented the concept of modern river cruising when we got our start 23 years ago—first on the rivers of Russia and then in Europe. Since then, many people have come to appreciate the unique exploration that comes with river cruising—but currently there are very few options to do so on American rivers," said Torstein Hagen, Chairman of Viking.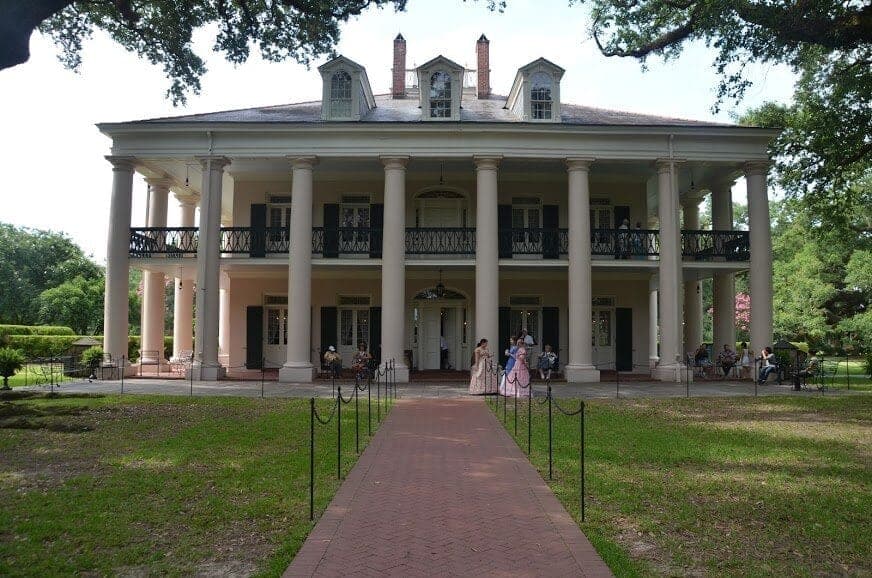 Viking Mississippi River Ship
The new Viking Mississippi, currently under construction in Louisiana, will accommodate 386 guests with 193 outside staterooms. Continuing the Scandinavian minimalist design from their ocean and river ships, but with a nod to the obvious Mississippi River boat history. Though there's no paddle-wheel, the ship will stand five-decks high and every stateroom will have access to fresh air, either with a French Balcony or veranda.
With all outside staterooms, there's a choice of seven room categories that range in size from 268 sq. ft, to a whopping 1,024 sq. ft. The categories include Veranda, French Balcony, Deluxe Veranda, Penthouse Veranda, Penthouse Jr. Suite, Terrace Suite and Explorer Suite.
In addition to all staterooms featuring either a private veranda or French balcony, there will also be a king-size beds, luxury linen, flat-screen interactive TV, mini-bar, large glass-enclosed shower, heated bathroom floor. Guests can also order 24-hour room service.
More articles you might like:
What you'll find on board Viking Mississippi
Viking Mississippi have the cruise line's familiar Explorers' Lounge near the bow of the ship. The two-story Explorers' Lounge will have floor-to-ceiling windows that open to the front area of the ship aptly named, The Bow. Here you'll find outdoor seating, similar to the bow space where you can sit and relax on Viking's Europe river ships.
The top deck will have the River Café featuring American classic cuisine and Viking's own Mamsen's restaurant with Norwegian specialties. Back by popular demand from their ocean and river ships, on the top deck will also be casual dining at Aquavit Terrace, for al fresco dining.
At the aft of the ship you'll find the Sun Terrace and Viking's signature Infinity Plunge Pool. And keeping with "old" ship tradition, there will be a wrap-around promenade on Deck 1. Also on Deck 1 is The Living Room where guests can meet up, or continue into The Library for a relaxing read.
Main dining will also be on Deck 1 at The Restaurant with of course regional cuisine and classic favorites that feature locally sourced ingredients.
Environment features include solar panels, plenty of floor-to-ceiling windows for as much natural light as possible. There's also an energy-efficient hybrid propulsion system that makes Viking Mississippi the most environmentally "green" passenger ship on the Mississippi River.
Activities on board and ashore
Enrichment opportunities on board Viking Mississippi include musical performances typical of the region and guest lecturers covering the history, architecture, culture and other interesting topics for the areas in which the ship is traveling.
For guests who prefer a little more active shore excursions, there will be guided kayaking in the Louisiana Bayou, a visit to a working farm, or experience Cajun culture during a private excursion to the Rural Life Museum of Louisiana State University.
What's included on your Mississippi River cruise
Every Mississippi River cruise fare includes one complimentary shore excursion in each port of call, all onboard meals, and all port charges and government taxes.
Guests also receive complimentary beer and wine with lunch and dinner, one complimentary specialty dining experience, self-service launderettes, 24-hour room service and free Wi-Fi.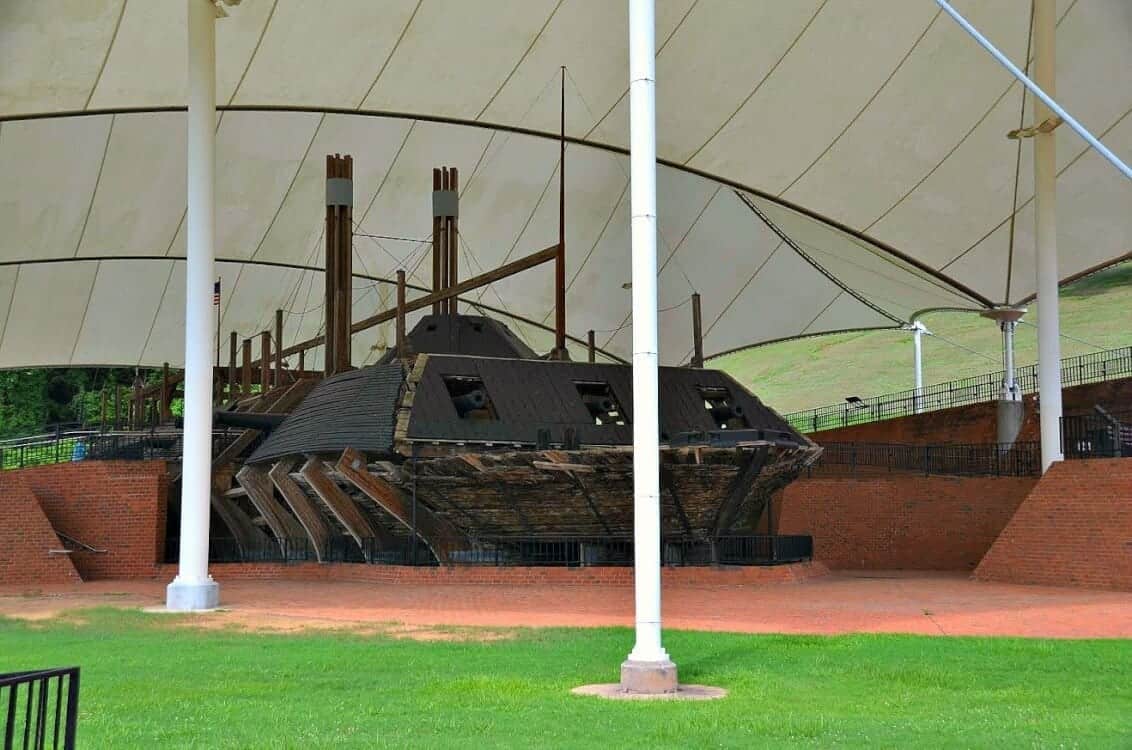 Viking Mississippi Inaugural Voyages for 2022 and 2023
Here's the list of itineraries that are now open for reservations. Most cruises are seven-night northbound, southbound or 14-night round-trip from New Orleans. But it's the nearly full-length river cruise that really gets my attention. Once your river ship journeys north of Memphis, you're in Huck Finn and Tom Sawyer territory. Not to mention the dairyland of Wisconsin.
America's Heartland (8 days from St. Louis, MO to St. Paul, MN) Cruise the Upper Mississippi and experience something totally different from the southern half of the Mississippi. Between St. Louis and St. Paul, past locks and dams, American history turns toward the early expansion to the west and the belief in Manifest Destiny.
Heart of the Delta (8 days from New Orleans to Memphis) Journey the Lower Mississippi and see first-hand remnants of the old south in architecture, music and culture.
Southern Celebration (8 days round-trip between New Orleans to Vicksburg, MS) Again on the Lower Mississippi, there's time to visit several historic homes in Louisiana and Mississippi. Civil War history abounds especially when spending the day in Vicksburg.
America's Great River (15 days from New Orleans to St. Paul) Going as far north as Viking Mississippi can go, you'll cruise nearly the entire length of the Mississippi River. From the sleepy Gulf Coast, past forest and farmland until the metropolitan cities of St. Paul and Minneapolis, this is a very special itinerary.
What's next for Viking
This past January 2020, Viking introduced the construction of the 378-passenger Viking Octantis scheduled to launch in January 2022. The new Viking Expeditions, will offer voyages to Antarctica and then up to North America's Great Lakes.
Viking Polaris, the second expedition ship, will debut in August 2022. Itineraries will include Antarctica and the Arctic.
I'm the editor and creator of CruiseMaven.com, a solo traveler cruising the world on waves and wheels, collecting recipes along the way.  I hope my articles and photos entertain, advise and inspire you to travel the world without flying.  Take a breath…stop for a local meal and a glass of wine along the way.