One thing about travel without flying; you get really good at figuring out train systems. And that's what learned to do when I needed to take the train to Budapest for a Viking Grand European river cruise. Austria's Railjet will get you from Germany to Budapest in record time.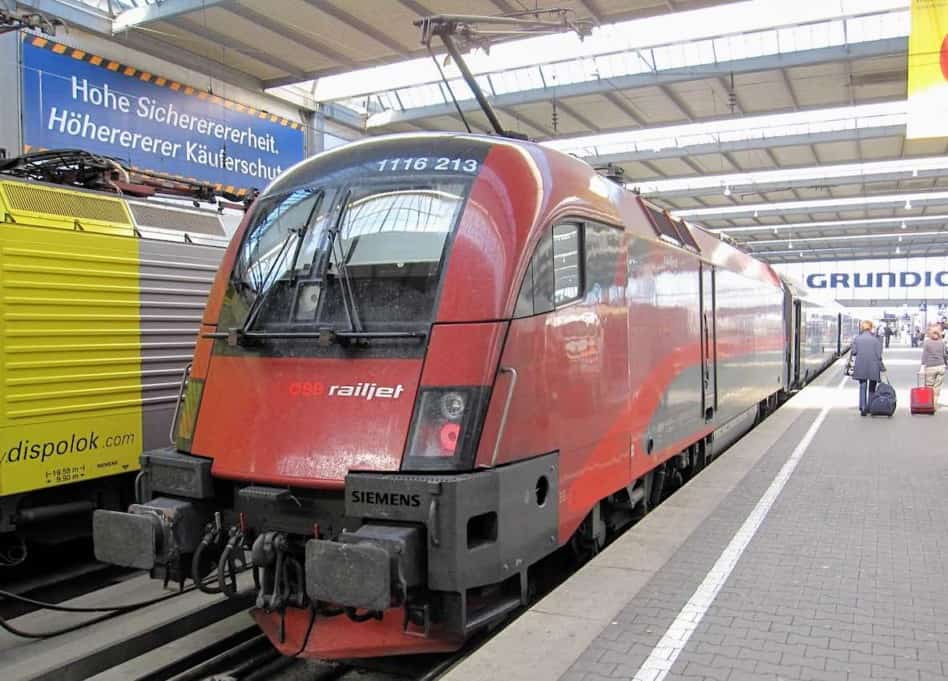 Take the Train to Budapest for a Danube River Cruise
Let's say your river cruise begins or ends in Budapest, Hungary. A relaxing train to Budapest eliminates the awful stress of flying. Plus, you want to be in Europe, not above Europe.
There are two or three train options from the north to get you to Budapest. Let's start with the easiest. Whether you're a solo woman or with a group of friends traveling by train to Budapest for the first time, a daylight arrival is recommended.
It doesn't matter if you are leaving from Paris, Prague or Porto, the easiest route to Budapest is through Munich. I chose to focus on the most central location, with the easiest connections and best timing. Munich is where two daytime trains originate for Budapest. Once you are in Munich, there are three choices:
1. Reserve a compartment on the sleeper train from Munich departing at 11:34pm and arrive Budapest at 9:24am the next morning
2. Take one of two originating morning trains from Munich and arrive into Budapest Keleti station at either 2:19pm or 4:19pm.
There's also the scenic Railjet train from Zurich to Budapest through Austria's mountainous Arlberg Pass. This train ride takes about 10 ½ hours, arriving into Budapest shortly after 9pm. As a solo traveler, I always try to avoid an evening arrival into a train station.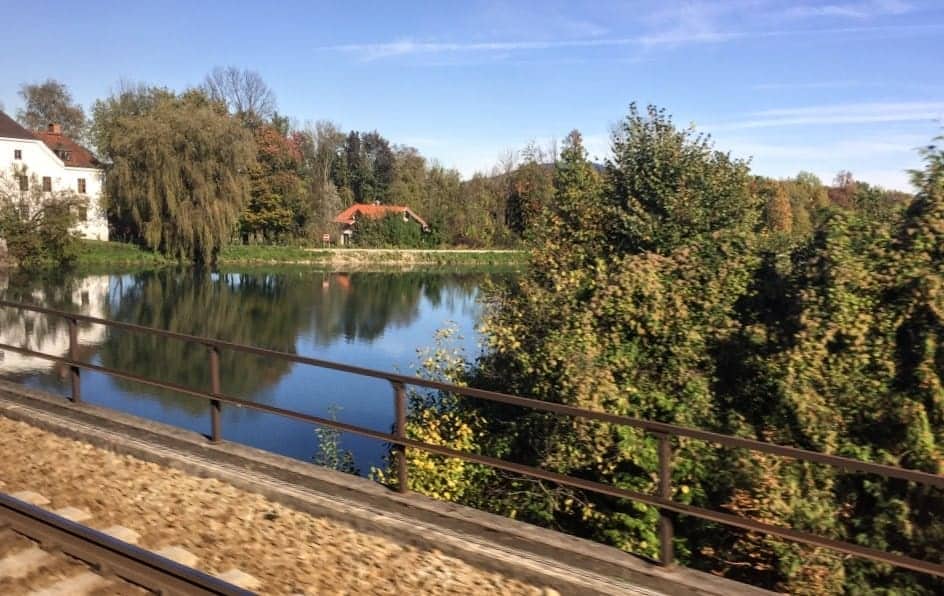 It's a good idea to spend the night in a hotel in Munich, before your Budapest-bound morning train. After all, if your objective is stress-free travel, dawn departure times should never be an option.
Staying Overnight in Munich
You've arrived into Munich by high-speed train from Paris, Amsterdam, Verona…you name it, you can get there. Since Munich is only a way station for you, the most convenient overnight is to stay is as close to the train station as possible. There are two options and two price ranges for hotels right at the station. The less-expensive InterCity Hotel Munich and the pricier Sofitel Munich Bayerpost.
Both hotels are super convenient to the exit from the Hauptbahnhof. InterCity is a speck closer being almost adjacent to the exit and the Sofitel is just across a parking lot, about 300 feet from the station exit and at least double the cost of InterCity.
Railjet Train schedule
Since train travel is supposed to be less stressful, take time to enjoy the hotel's buffet breakfast. Reserve the Railjet for the 9:33am departure rather than the 7:31am. You'll arrive into the historic Budapest Keleti station at 4:19pm, making the daylight journey across three countries in six hours and 46 minutes.
With a first class ticket, you'll find yourself in the company of mostly Americans and other English-speaking travelers. Seats (real leather) are arranged with two on one side and solo seating on the other. A train attendant will take your meal and beverage order and you'll be served at your seat.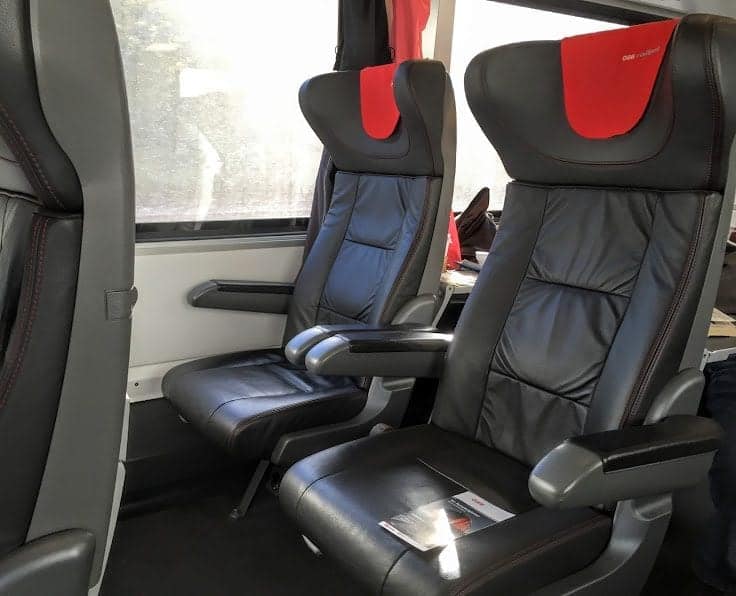 To do your train research, head over to the German railway site: Bahn.com. While this is a German-based site, Bahn.com has the most comprehensive railway schedule for all of Europe. You can do your research there and then purchase your ticket through RailEurope.com or a travel agent.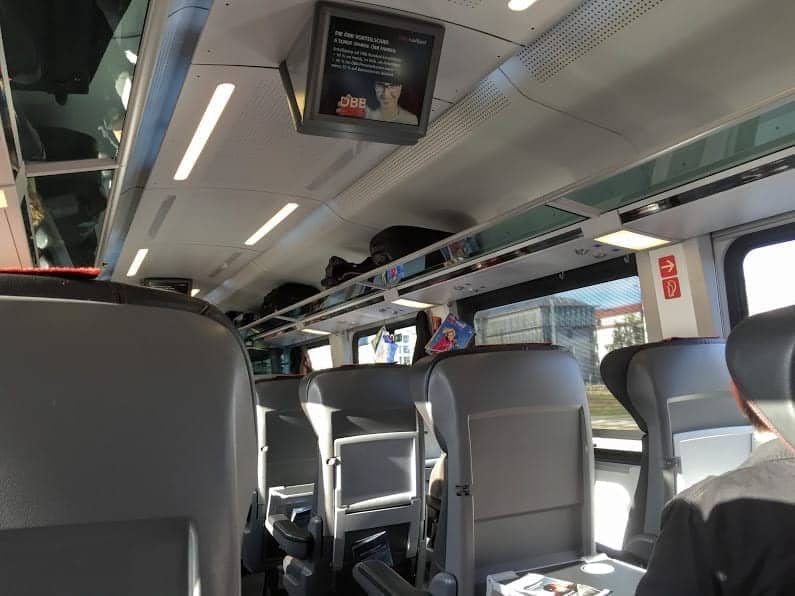 Arrival into Budapest Keleti Station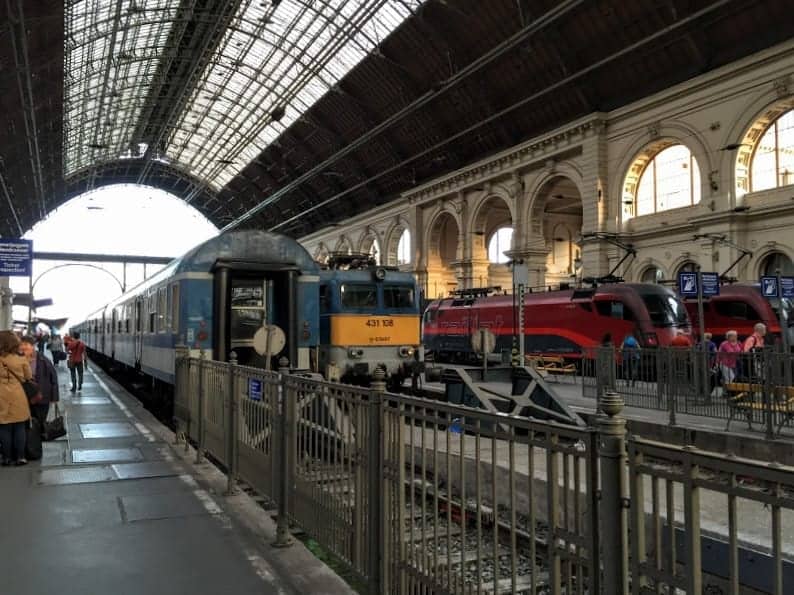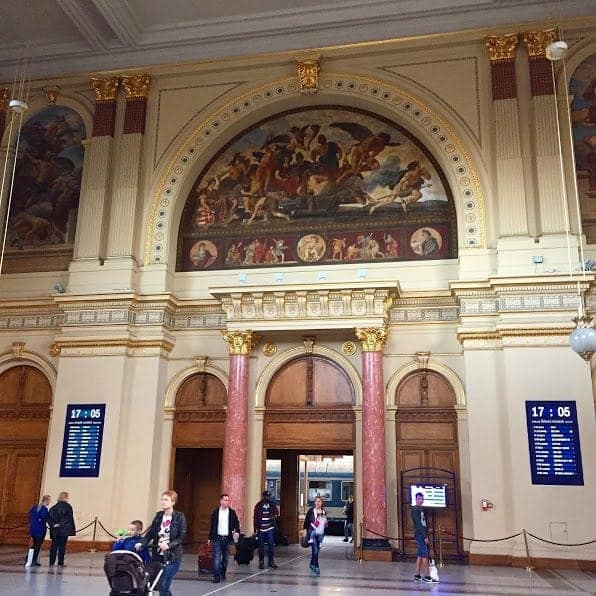 When you arrive into Budapest, there is a taxi rank just outside the main doors. For convenience and to not have to deal with a long queue, you can reserve a meet and greet taxi service. TaxiBudapest.eu is one option.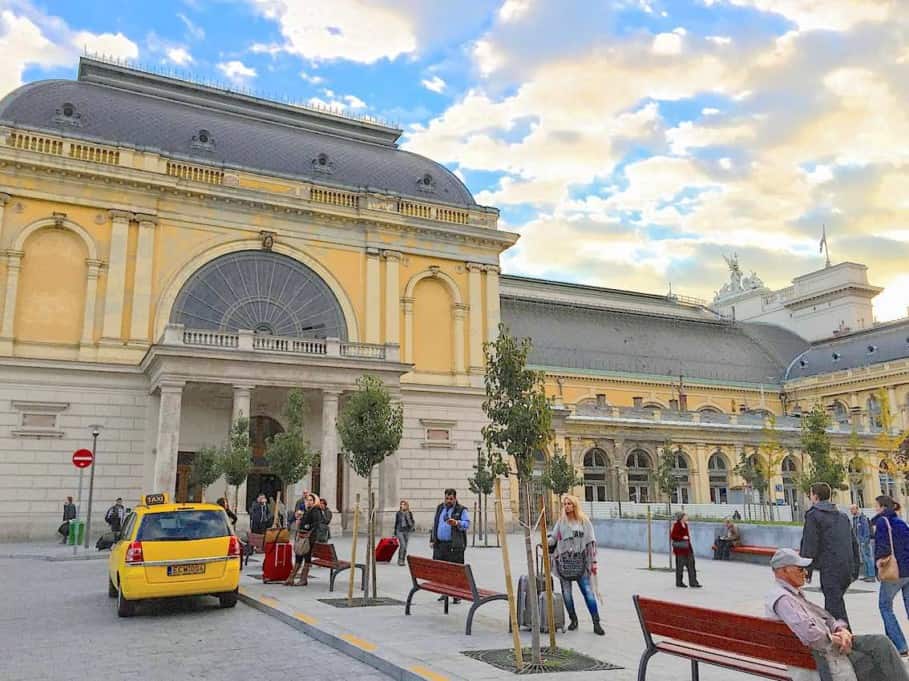 If you are staying in a hotel, ask the hotel for the name of their transportation provider. You can also ask your river cruise line for the name and email address for the company that they use for meet and greet.
How to Get to Your River Ship
Depending upon traffic, it's a good 10-15 minute drive from Keleti to the river. BE SURE to know where in Budapest your specific ship is docked and write it on a small piece of paper. Show your driver the dock or pier information.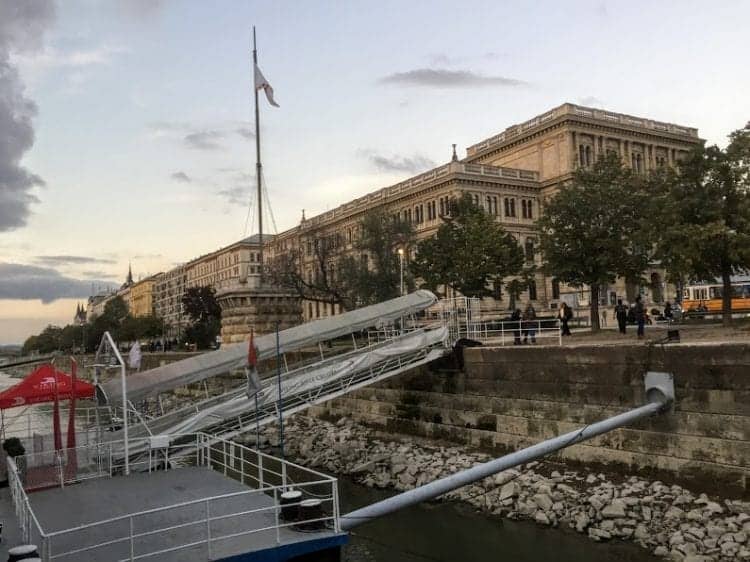 While Viking river cruise ships usually dock right at the Chain Bridge on the Pest side (Budapest is a "divided" city, one side of the river is Buda, the other Pest) different river cruise lines have their own docking locations. The exact location of where your ship will dock is included in your cruise documents.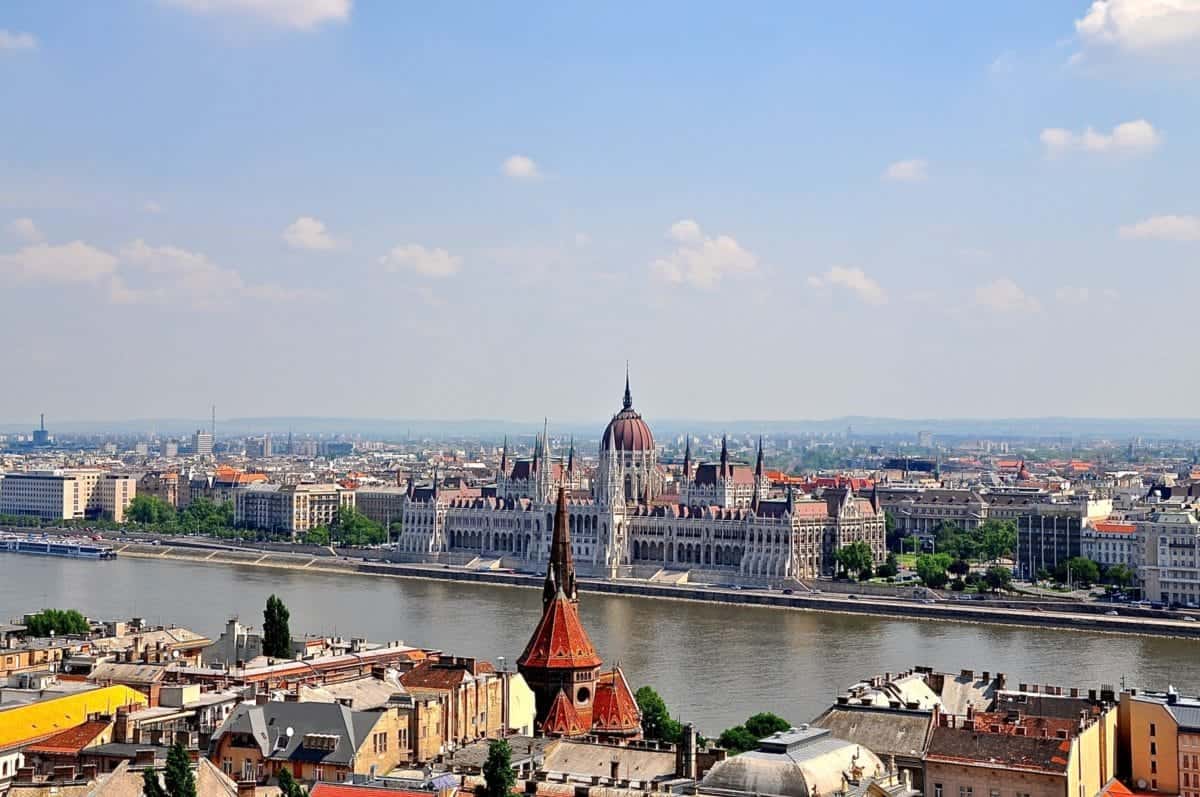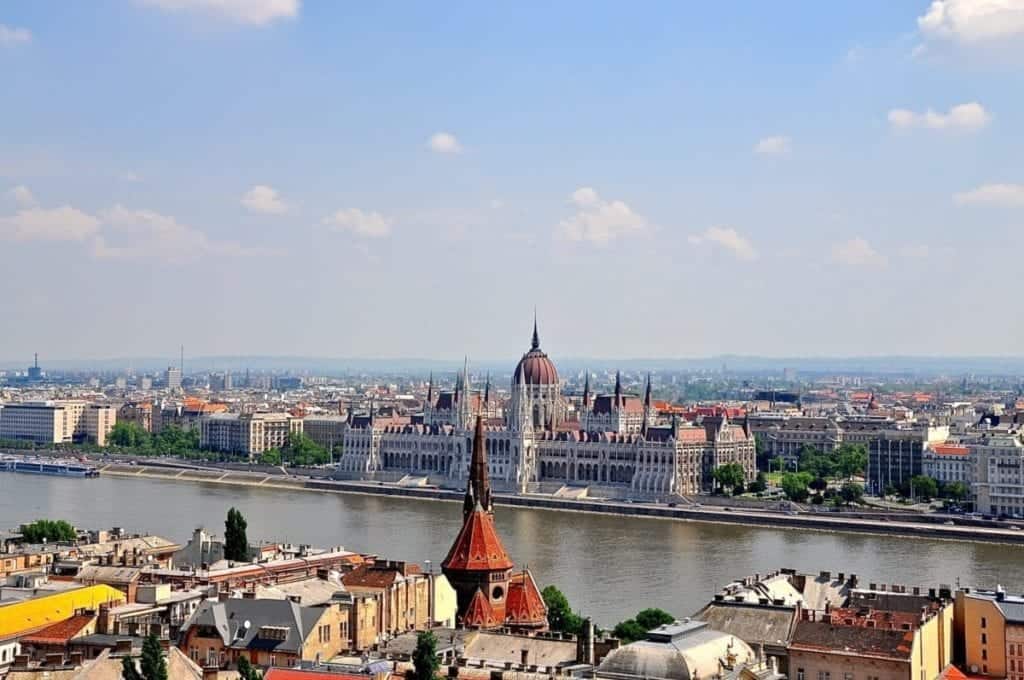 One more word of advice. Even though your river cruise will include a day in Budapest and a city tour, you will thank yourself later if you allow at least two additional days to explore this beautiful and colorful city.
If your Danube river cruise ENDS in Budapest and you're spending more time in Europe after your river cruise, simply reverse the process and book your train to Munich and continue on to Paris, Berlin, Amsterdam…anywhere!
PIN THIS!