No cruise line wants to give cash-back refunds if you cancel within their stated penalty period, usually 60-90 days prior to sailing. Of course not, even in these extenuating times.
However, cruise lines like Holland America decided to change their cancellation policy to be more flexible and understanding. And to keep new bookings coming in.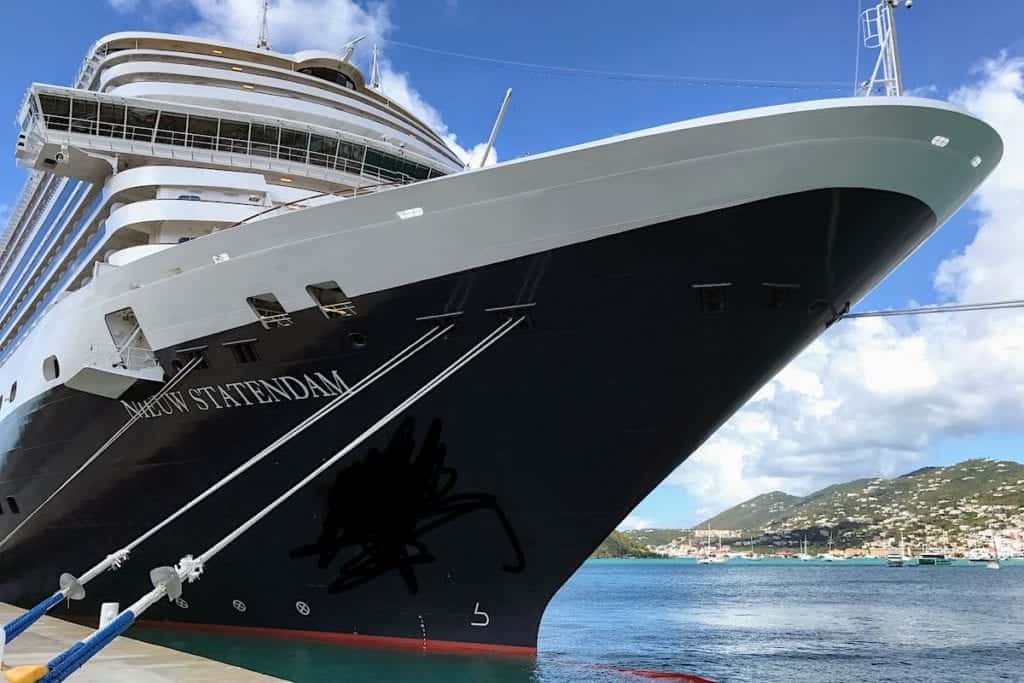 As have all cruise lines that depart from the USA, Holland America decided to suspend global cruise operations on its entire fleet of 14 cruise ships. The cancellations extend through April 14, 2020.
How the Holland America cancellation policy has changed
Holland America Line is temporarily allowing those who have already booked their cruise to cancel their cruise or Alaska Land + Sea Journey departing through October 15, 2020. This extended date is intended to encourage people to book future cruises with the option to cancel on short notice.
If you book one of many selected cruises for 2020, you can cancel for any reason and receive a Future Cruise Credit. The caveat is that your cruise must depart before July 31, 2020 and cancellation is within 48 hours of departure. Reserve a cruise that sails between August 1 and October 15, 2020 and you can cancel within 30 days of departure and still receive a Future Cruise Credit.
"These are unprecedented times, and while no guests or crew have tested positive for COVID-19 on any of our ships, we must take a leadership position as a global citizen and ensure that we are doing everything we can to help stabilize the situation," said Orlando Ashford, president of Holland America Line.

"We know this decision will be disappointing and also inconvenience guests currently in transit, and for that we sincerely apologize. All of us at Holland America Line are fully committed to supporting all our guests through this change."
Holland America's "Book with Confidence" promotion
As with every cruise line, Holland America has named their cancellation and rebooking promotion, "Book with Confidence." Their website's Terms and Conditions reiterate the requirements and restrictions in more detail but it's pretty simple.
The amount of the Future Cruise Credit is equal to the amount of the non-refundable portion of the cancellation fees (subject to verification). That's whatever would be the penalty for cancellation, depending on how close to the sailing date you cancel.
READ MORE: Complete list of Cruise Line Cancellation Policies during Coronavirus
If you purchase your travel insurance through Holland America, either the Cancellation Protection Plan or Platinum Cancellation Protection Plan, the premium that you paid and any reimbursed amounts are not be included in the value of the FCC.
Cancellations for cruises that depart through July 31, 2020 that are cancelled with at least 48 hours' notice will automatically receive the Offer.
What you need to do if you decide to cancel
If you are cancelling your cruise that departs between August 1, 2020 and October 15, 2020, you must go online to fill out the form to request your Future Cruise Credit. This must be completed at least 30 days before the departure date.
As soon as your online cancellation and information are verified and processed, the FCC will show up on your Mariner account. If you have not set up a Mariner account, Holland America will create a Mariner account for you.
READ NEXT: Canada ports ban all cruise ship with over 500 people
The FCC must be applied to a new booking bt December 31, 2020 for cruises departing in 2020 and 2021. onsumer must use the FCC by December 31, 2020 or it will be forfeited in its entirety. FCC is only valid on cruises sailing in 2020 and 2021.
The fine print also state that you can't use the FCC for the deposit, HAL's travel insurance, taxes or fees. As with other cruise lines' rules, the credit is non-transferrable. It is also not combinable with any other offers. And you automatically lose any promotion or special offers that were applied to your original booking.
Whether or not Holland America extends their cancellation policy again to drum up future business, really remains to be seen.
Until we can cruise again, be safe and stay well.
I'm the editor and creator of CruiseMaven.com, a solo traveler cruising the world on waves and wheels, collecting recipes along the way.  I hope my articles and photos entertain, advise and inspire you to travel the world without flying.  Take a breath…stop for a local meal and a glass of wine along the way.