As a fan of Holland America, it's sad to report that the cruise line decided to sell four of their small ships. Ships that are loved by many of us.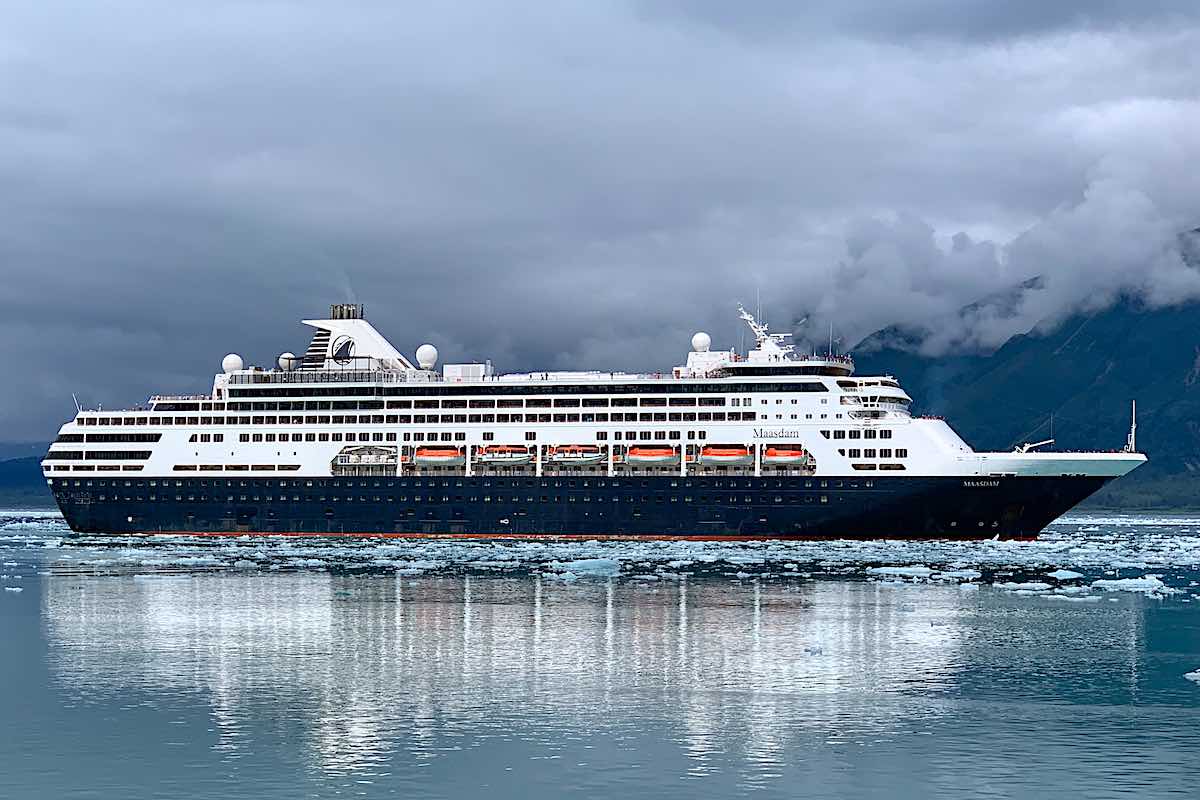 Holland America is selling four of their small ships in 2020
Small by today's standards, anyway. Holland America just announced their selling of Amsterdam, Maasdam, Rotterdam and Veendam. This will leave the premium cruise line with a mere 10 ships in their fleet. An 11th ship is scheduled to launch in 2021.
When the ships leave the fleet, they will be transferred, as Holland America stated, " To undisclosed buyers." The two S-Class ships, Maasdam and Veendam, and the two R-Class Ships, Amsterdam and Rotterdam, are being sold as pairs.
One company will take over Maasdam and Veendam in August. The second undisclosed buyer will acquire the Amsterdam and Rotterdam in the fall this year.
Selling four ships means a lot of itinerary changes
Though all four ships' cruises are canceled, some of the more unique itineraries will be moved to other ships. The Grand World Voyage aboard Amsterdam that was scheduled for 2021 has been postponed to 2022 and will be aboard Zaandam. Scheduled to depart on its Grand Africa Voyage on October 10, 2021 aboard Rotterdam will now be on Zaandam as well.
"It's always difficult to see any ship leave the fleet, especially those that have a long and storied history with our company," said Stein Kruse, chief executive officer of Holland America Group and Carnival UK. "However, Holland America Line has a bright future ahead that includes recent Pinnacle-Class additions, with a third sister ship next year that will continue to maintain our overall capacity in the marketplace."
A little bit of Holland America small ship history
Holland America's Maasdam was launched in 1993 and accommodates a mere 1,258 guests. It is the fourth Holland America Line ship to be named Maasdam. The 55,575-ton ship was at home on longer voyages that included the South Pacific and cross-Gulf Alaska cruises. Sister ship, Veendam, the final S-Class ship debuted in 1996 and carried 1,350 guests. Veendam was also the cruise line's fourth ship of that name.
Back in 1997, Holland America launched their first R Class ship, the 61,849-ton Rotterdam. The sixth ship to be named Rotterdam, it accommodated 1,404 passengers. Then in 2000, the fourth R Class ship, Amsterdam, joined the family. Accommodating the same 1,404 guests as Rotterdam, this ship was delegated to sailing Holland America's Grand World Voyages.
What to do if your cruise was canceled
Cruises that have been canceled include:
Amsterdam – Canada and New England and Grand Voyages
Maasdam – Australia, Asia, Mexico and South Pacific
Rotterdam – Caribbean, Europe, Hawai'i, Panama Canal and South America
Veendam – Caribbean and Europe
This once again sounds like a broken record (to those of us old enough to remember records). Everyone who is booked on one of these ship will be notified of the cancellation or change. Those who prefer a refund will have their funds returned.
Those who want to shift to a different ship or take advantage if there are any special offers will have that chance, too. Guests and travel agents will be notified.
I'm the editor and creator of CruiseMaven.com, a solo traveler cruising the world on waves and wheels, collecting recipes along the way.  I hope my articles and photos entertain, advise and inspire you to travel the world without flying.  Take a breath…stop for a local meal and a glass of wine along the way.