As reported in Miami Herald today, even though a passenger from the previous cruise tested positive for COVID-19, when MSC Meraviglia docked in Miami, passengers simply walked off the ship without any coronavirus screening.
Passengers disembark MSC cruise ship without any screening for coronavirus
Miami Herald goes on to say that a former passenger, a Canadian, disembarked the 4,500-passenger MSC Meraviglia on March 8 in Miami, following a seven-night Caribbean cruise. Thousands of new passengers embarked on the ship the same day to depart on another seven-night Caribbean cruise.
While the MSC Meraviglia cruise was underway on the next cruise with 3,877 passengers, the Public Health Agency of Canada told South Florida-based MSC Cruises that one of their former passengers had tested positive for coronavirus, COVID-19.
The report goes on to say that as soon as the cruise line and ship received the alert, seven crew member who had been in close contact with the infected passenger were put into isolation in individual staterooms. These crew members most likely include the two stateroom attendants, dining room waiter and assistant waiter, and possibly the bar staff.
Grand Princess screened passengers under same conditions
If you remember what happened only a few short days ago when Grand Princess finally docked and disembarked in a non-commercial port in Oakland, CA, disembarkation took several days to complete. Everyone underwent a screening to see if they had a fever before being allowed to continue onward to a military base for isolation.
To quote the Miami Herald, "But instead of holding the ship off the Florida coast and testing people on board for the novel coronavirus as was done for Grand Princess, MSC said U.S. health authorities cleared it to dock Sunday and disembark passengers as normal."
Not to say that only 46 tests that were performed aboard Grand Princess with 21 people testing positive, 19 crew and two passengers. They still let a boat-load of asymptomatic passengers ashore, though all Americans went to air force bases for a two-week quarantine period. Nevertheless, at least the Port of Oakland and California were trying to make a dent in the progression of the virus.
READ MORE: List of cruise lines cancellation policies and procedures
But when MSC Meraviglia docked in Miami, no one on board was screened or tested for coronavirus, COVIS-19. All the passengers disembarked at PortMiami and many headed to Miami International Airport for their flight home.
MSC Meraviglia sent a letter to passengers
From the Miami Herald:
"A passenger from South Carolina who disembarked the ship early Sunday morning said he received a letter from the company under his door on Friday advising him that the former passenger had tested positive. He requested his name not be used because he attended the cruise on business and doesn't want that business jeopardized.

"If we have it, it's going to spread throughout the country," he said from his home in South Carolina. "When I say there was no check, there was none whatsoever. I expected us to have some kind of a screening. They didn't do a single thing. We walked straight off the ship. There wasn't any check on anyone for anything."
MSC said no one had coronavirus symptoms
While MSC went on to say that no one on board had displayed any symptoms, the man from South Carolina said he would get tested for coronavirus as soon as possible when he returned home.
"We worked closely with the Health Authorities in Canada, the U.S. Centers for Disease Control and Prevention (CDC) and PortMiami and followed all protocols as required," said MSC Cruises spokesperson Alyssa Goldfarb via email. "MSC Meraviglia received clearance after health authorities reviewed all the necessary documentation regarding the health of passengers and crew on board today and throughout the cruise."
A spokesperson for PortMiami said the Port Director Juan Kuryla and Mayor Carlos Gimenez's office passed the buck by saying they were not aware of any cruise passenger that tested positive for COVID-19 and for inquiries to be directed to the Florida Health Department.
When asked, the CDC did not respond to multiple requests for comment followed by the Florida Health Department saying they were not notified by the CDC of the previous passenger testing positive for COVID-19.
From what two passengers have recounted, crew members took everyone's temperature at each port on the itinerary; Ocho Rios, Grand Cayman, Cozumel and MSC's new private island destination in the Bahamas.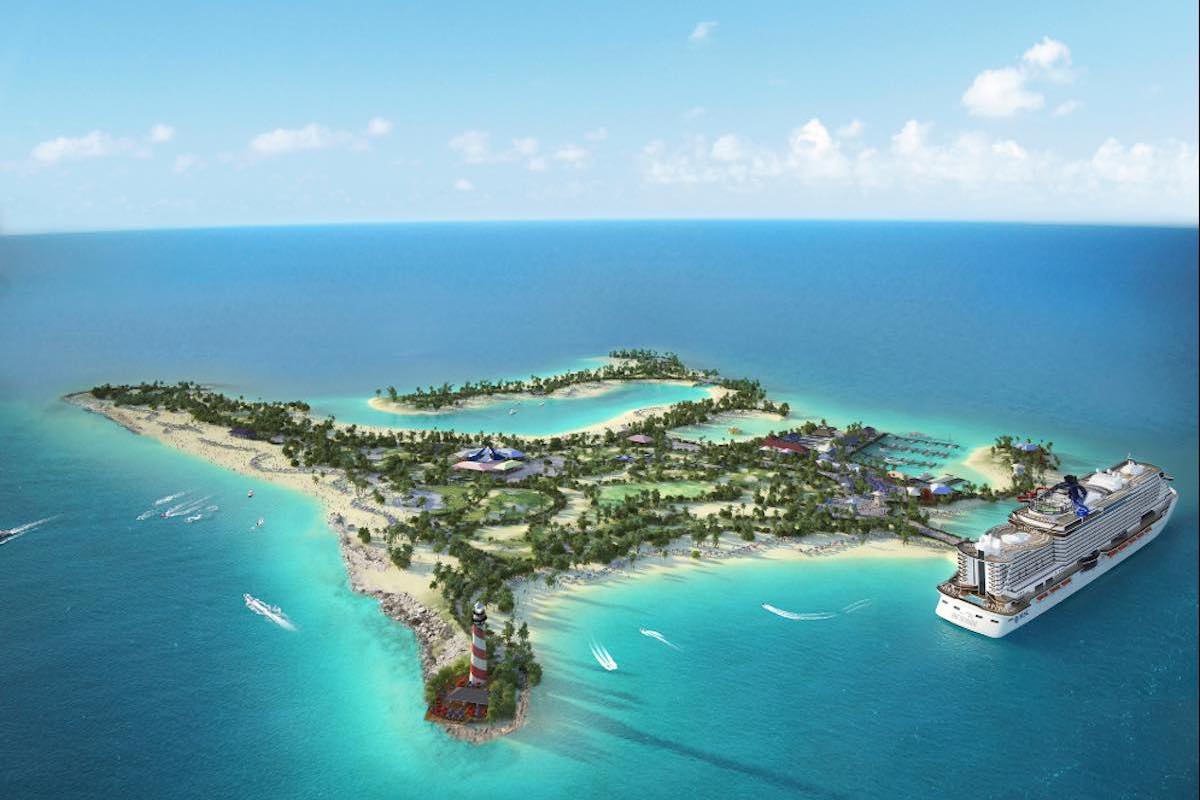 It was reported by an anonymous crew member that MSC has sent some crew member home on Sunday. MSC has canceled all U.S. cruise departures through April 30.
I'm the editor and creator of CruiseMaven.com, a solo traveler cruising the world on waves and wheels, collecting recipes along the way.  I hope my articles and photos entertain, advise and inspire you to travel the world without flying.  Take a breath…stop for a local meal and a glass of wine along the way.