Explore the Galapagos Islands with the only luxury expedition ship offering environmentally responsible ecotourism.
Silversea, the ultra-luxury cruise line, has acquired the Galapagos Explorer II from the noted Ecuadorian tourism company, Canodros SA, that operates in the Galapagos Islands, and their 100-passenger expedition ship.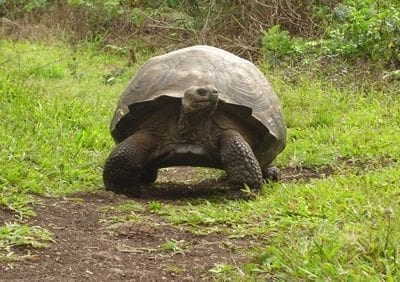 The new Silver Galapagos will set out on 7-day cruises, round-trip from Baltra Island beginning late in 2013. In a leading environmental effort, the Silver Galapagos will be the only luxury ship that offers socially and environmentally responsible ecotourism to the Galapagos archipelago.
The renaming of the ship will maintain a consistent level of elegance throughout their six-ship fleet, and will take effect after the all-suite vessel undergoes a major refurbishment in September 2013. The hull of the Galapagos Explorer II has already been painted the same dark blue as Silver Explorer, the company's other expedition ship.
Silversea has also revealed that it will start selling its 2013 Galapagos program in mid-November of this year, offering two exciting new 7-day itineraries that will begin operating in late September 2013 as follows:
• Sailing Saturday to Saturday roundtrip from Baltra Island, Silver Galapagos will trace a path across the western, southern and eastern islands, including Santiago, Bartolomé, Isabela, Fernandina, Floreana, San Cristóbal, and Santa Cruz.
• Sailing Saturday to Saturday roundtrip from Baltra Island, this itinerary encompasses the northeast, central and southeast islands of Santa Cruz, Genovesa, Seymour Norte, San Cristóbal, Española, and Plazas Sur.
The 2013 Galápagos schedule offers adventurous travelers the life-enriching chance to discover a wild, pristine paradise that has long been regarded as a natural laboratory of evolution. On complimentary expeditions ashore guided by an experienced expedition team (certified by the Galápagos National Park Service), Silversea's guests may experience up-close encounters with an abundance of wildlife that includes sun-basking land iguanas, giant tortoises, blue- and red-footed boobies, colorful marine iguanas, sea lions, penguins and Darwin's famous finches.
The program also offers opportunities to swim and snorkel in tranquil clear waters, witness unique highland ecosystems, hike through lush mangrove forests and across volcanic fields, explore natural lava tunnels, watch for wild flamingos (in season), read cave inscriptions from the 1800s, and learn about conservation efforts at the Charles Darwin Research Station.
In true Silversea Expeditions style, the guests of Silver Galapagos will enjoy full-scale exploring from an enclave of luxury at sea that includes spacious, ocean-view accommodations, sumptuous gourmet cuisine, the personalized service of a butler, and a generous selection of all-inclusive shipboard amenities, including complimentary beverages, wines and spirits served throughout the ship, stocked in-suite beverage cabinet, and all gratuities.
I'm the editor and creator of CruiseMaven.com, a solo traveler cruising the world on waves and wheels, collecting recipes along the way.  I hope my articles and photos entertain, advise and inspire you to travel the world without flying.  Take a breath…stop for a local meal and a glass of wine along the way.