As another hot summer dragged on, husband Rob and I decided the best place to cool off was America's last frontier. So we booked a balcony cabin on a Holland America Alaska cruise.
We chose an Inside Passage cruise aboard the Westerdam. The 7-day journey embarked and ended in Seattle.
America's coolest state offers the warmest welcome.
Cruises are known for decadent dining, and Holland America did not disappoint. Because we enjoy meeting new people and trying different food, we opted for open dining. Dinner and lunch in the bi-level Vista Dining Room provided multiple courses. At the popular Lido Buffet, guests chose from a plethora of tasty American and ethnic soups, salads, sandwiches, entrees and desserts.
In addition, Westerdam offers two alternate dining venues which require reservations. For dinner only, Canaletto ($15) creates the Italian authentic experience with a variety of dishes to enjoy and share. All five dishes Rob and I shared were melt-in-mouth delicious and perfectly seasoned with heavenly sauces.
The Pinnacle Grill ($15 lunch, $35 dinner) provides elegant china, stemware and linens for a romantic dinner or to celebrate a special occasion. Known for its Pacific Northwest steaks and fresh seafood, the Pinnacle is popular with repeat cruisers.
Once each cruise the Pinnacle transforms into the legendary Le Cirque of New York City ranked among the world's best restaurants. We had jumbo shrimp cocktails, lobster bisque and delectable chateaubriand for two followed by a signature pineapple dessert at our Le Cirque dinner. ($49).
Alaska cruises provide numerous opportunities for close-up glacier views. Three national park rangers boarded Westerdam to narrate the ship's onboard visit to Glacier Bay National Park that can only be reached by water or air.
Captain Bart Vaartjes maneuvered our ship remarkably close to Margerie Glacier. Our port-side balcony cabin provided a spectacular spot to admire nature's incredible beauty. Then he turned the 935-foot ship 180 degrees to share the great views with starboard guests.
Small friendly ports
Friendly Alaska port towns exude a warm welcome for cruise guests. All are walkable, safe and offer a plethora of activities and shopping. You won't need a pricey wardrobe here. Simply dress in removable layers, wear sturdy walking shoes and bring rain gear.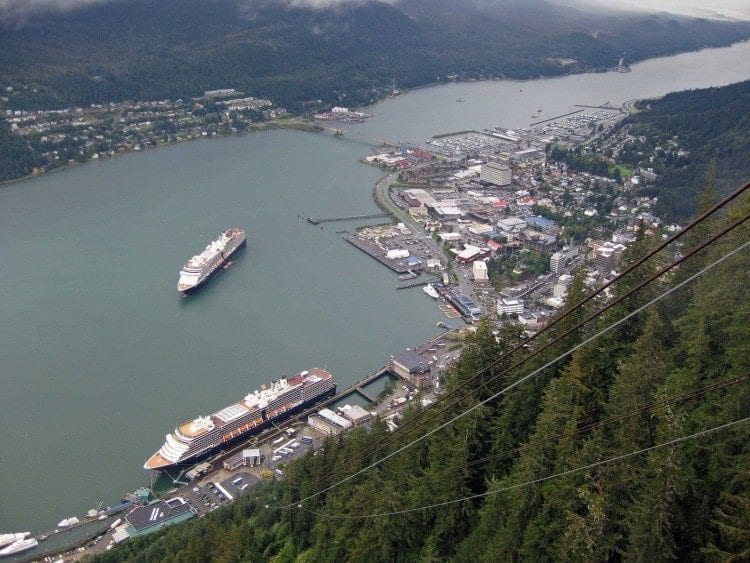 Juneau
An all-day rain did not stop us from exploring Alaska's capital city of 30,000. Our ship docked within steps of Mount Roberts Tramway, where cable cars ascend 1,800 feet up the steep mountain. At the top we watched a movie, shot pics of ships below, visited a nature center and browsed a gift shop purveying quality merchandise.
In late afternoon a shuttle bus took us to a Dog Musher's Camp on nearby Douglas Island, where we were greeted by 150 barking and howling Alaska sled dogs. Sixteen-dog teams were hitched to 6-passenger wheeled vehicles that enable dogs to train year-round for winter dog mushing, Alaska's favorite sport.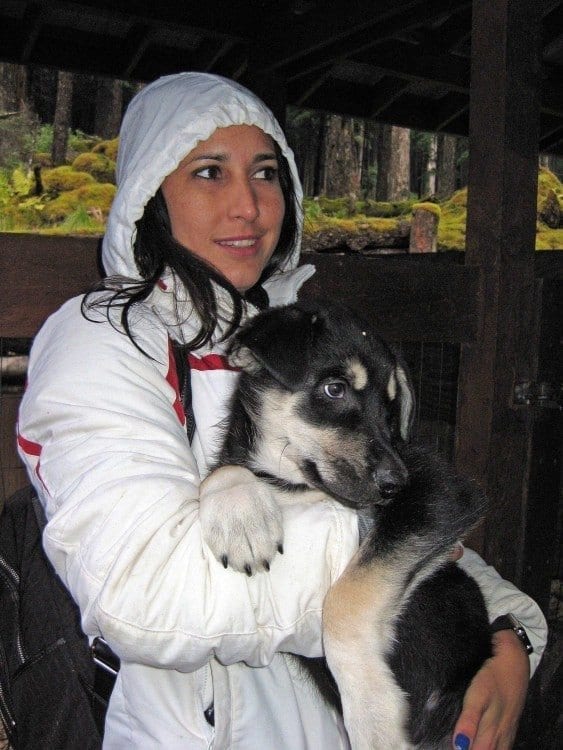 The dogs' excitement made us forget the rain and enjoy the one-mile ride. After the ride, mushers demonstrated equipment and talked about their dog racing experience. Finally it was much anticipated puppy petting time which helps pups become socialized with humans.
Juneau's attractions include Mendenhall Glacier, Glacier Gardens Rainforest Adventure, sport fishing, whale watching and helicopter flightseeing.
Sitka
Like other towns in the Inside Passage, Sitka is an island that cannot be reached by roads or highways. Once a part of Russia, Sitka celebrates both its Russian and Native American heritage with dance troops.
Known for clean air and safety, this quiet town of 8,900 (far fewer in winter) offers a variety of hiking trails, museums, the Alaska Raptor Center and St. Michael's Russian Orthodox Cathedral. The local pharmacy features a 1950s-era soda fountain.
Ketchikan
Ketchikan pulls out all to stops for cruisers with a flat attractive waterfront, large visitor center, free shuttle buses, plus friendly greeters, local tour operators, helpful shopkeepers and residents.
Although Ketchikan gets 152 inches of rain a year, it was sunny and in the 60s. We strolled Creek Street boardwalk and visited the Tongass Historical Museum.
Ketchikan honors its native heritage with the world's largest totem pole collection preserved at the Totem Heritage Center. The town of 13,000 has a thriving arts community and is a sport fishing haven with five salmon species.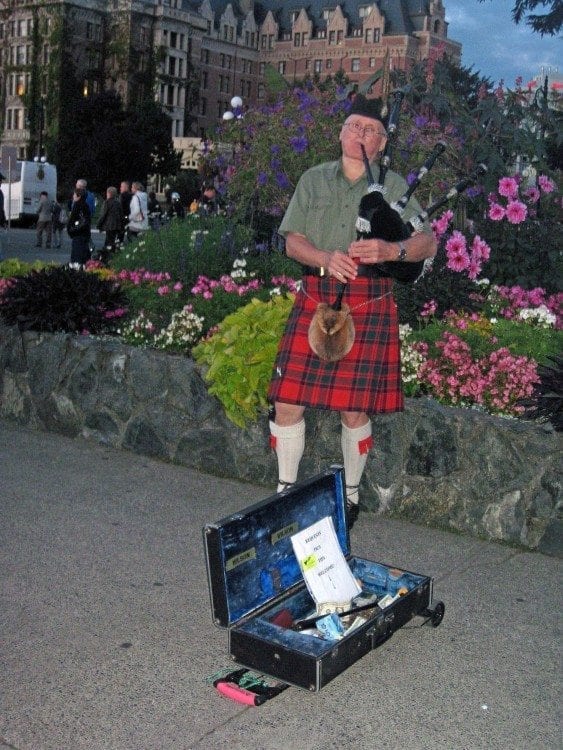 Victoria, B.C.
A festive ambiance greeted us during our Friday evening port call. After sunset, 3,300 lights lit up Parliament buildings, sidewalk musicians played lively tunes and attractions stayed open late. We toured the Royal BC Museum and strolled flower bedecked Inner Harbor walkways. On a previous port call, we toured Butchart Gardens, rode one of the cute ferries and did a CVS hop on/hop off tour.
Onboard experience
Although Westerdam carried 1,923 guests and 800 crew, there were no long lines—and we never felt crowded. That's because management strategically schedules meals and activities to avoid congestion.
Besides traditional Bingo, casino, dance lessons and swimming pools, Westerdam offered Windows technology and group cooking classes which Rob and I attended. Along with customary evening stage shows, musicians and comedians, the B. B. King's Blues Club played music that made Beale Street famous.
When is the best time to cruise Alaska? Mark Pells, Westerdam Hotel Director, says May and September are good for empty nesters who like a quiet environment with fewer kids. Late July is best for King Salmon anglers.
"Reserve a balcony cabin, throw open your drapes in morning and walk around the top deck at sunset," Pells said. "The sunset colors are amazing!"
To get maximum enjoyment from your Alaska experience Pells advised doing your pre-cruise homework. "Study the different ports, read the literature, check out the Web sites, then be ready to learn and explore. Listen to onboard lectures, watch the movies, and talk with other guests."
If you go…
Seven Holland America ships ply Alaska waters between May and September.
All Photos: Pat Woods unless otherwise noted.
PIN THIS FOR LATER!