Whether you'll soon embark on your first or fiftieth cruise, here are more cruise tips for women. Cruise lines change embarkation procedures, develop unique on board and shore side experiences, adjust gratuity amounts and monitor Homeland Security regulations. Be prepared.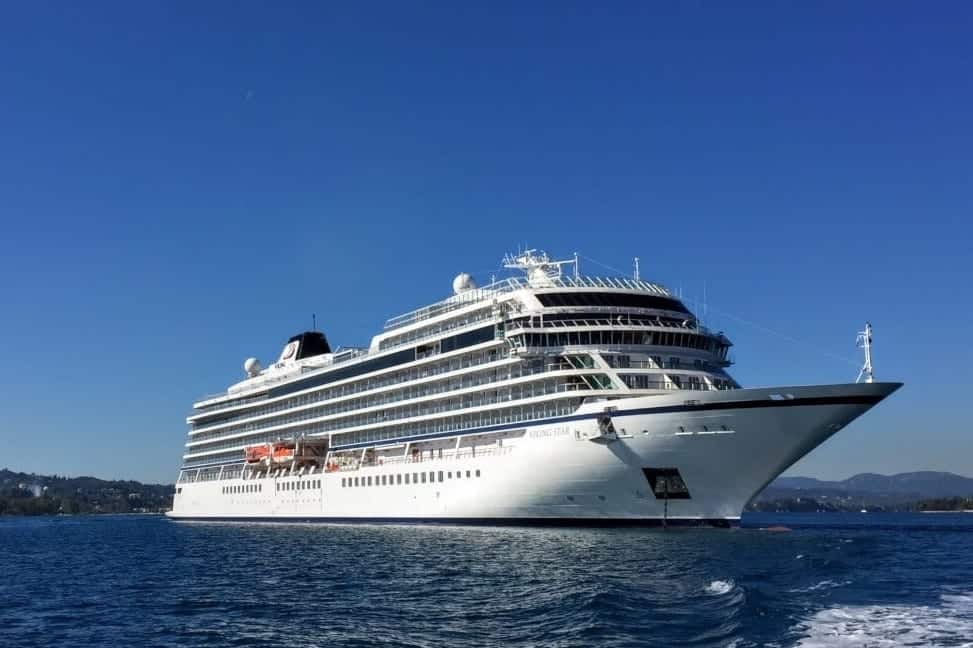 Keeping up with the latest information can be a challenge. And not everything you need to know is on the cruise lines' websites. Insider info can go a long way to help ensure a fabulous cruise vacation.
Read on for more of my cruise tips just for women traveling solo.
Booking Your Cruise: Get Your Cruise Benefits
Whether cruising with someone else or going solo, there is usually an assortment of discounts available on most sailings. Where you live may qualify you for a discount.
Active and retired military may receive discounts on certain cruise lines, while others like Princess may offer a substantial on board credit. Active police, fire fighters and educators may also qualify for discounts.
If you have cruised solo, you're familiar with the single supplement. For the cruise lines, it's all about revenue and an empty bed means lost income. Not just for the sale of the stateroom, but crew gratuities, on board shopping, spa treatments and liquor all suffer.
However, with a little planning you can catch a reduced single supplement; anywhere from 175% down to zero. River cruises in Europe seem to be very generous with eliminating the single supplement, even during high season.
Is the cruise line advertising free air? If you usually fly on air miles, ask if you can book your voyage "cruise only." Sometimes this can knock hundreds of dollars off the price of your cruise. Free air? Not exactly.
The most important thing to remember: ask for the discount. Tell your travel agent to ask for any discounts for which you may qualify. Except for cruising during major holidays, there's usually a way to take a bite out of paying full fare, either with a discount, reduced rate or on board credit.
Be Prepared, Just in Case
If you're a US citizen and your cruise takes you anywhere outside of the Caribbean or US waters, register online with the government's Smart Traveller Enrolment Program.
Known as the STEP program, travelers may register with this free service that allows US citizens and nationals traveling abroad to enroll their trip with the nearest US Embassy or Consulate at their destination.
In the event of a disaster, emergency or other crisis and for evacuation coordination, the local embassy will know how to contact you.
Don't Miss the Boat!
Are you planning to drive to the port? Unless you live within a very short driving distance, try to arrive at least one day early.
There are dozens of hotels located within a few miles of every port. Depending upon the city, many offer free or reduced-rate parking during your cruise. They may also provide at least a one-way transfer to your ship.
If you compare paying to park at the port vs. a one-night hotel and free parking, the hotel option may be less expensive than parking right at the port.
Planning to fly? Except for booking your air travel through the cruise line, it's very important to arrive one day early, especially in winter months.
Not only will you avoid any delays or missed connections, you'll board your ship having had a good night's sleep, relaxed and ready to enjoy the cruise.
Meet the Front Desk Staff
The staff at the front desk, reception or guest services desk is your first line of defense should something go awry on your cruise.
Sometime on the first night at sea, when the queue at the front desk is gone because everyone is at dinner or the theater, stop by the front desk and introduce yourself.
Sure, this may sound silly. But when you consider that these hard workers are confronted by hundreds of passengers each shift, many of whom are not always the most courteous, a simple "Hi, I'm (your name)." Follow up your introduction with "I just wanted to let you know my stateroom is wonderful" or "It's my first cruise and I wanted to say hi." Or ask simple question that's not in the daily planner, like, "Can I cash a personal check here?" This will give you a step up should you need it.
Also, note the name of the person with whom you spoke and use this as a reference or contact later if needed.
Or, simply stop by at off-hours when there's no line and ask for a copy of your on board account. It will give you another opportunity to meet the front desk team.
Gratuities
Savvy cruisers know that tipping is an important component to any cruise. While tips are automatically added to bar bills, that still leaves a lot of service staff to cover. There's the waiter, assistant waiter, sommelier, room attendant and sometimes an assistant room attendant.
Today, most mainstream cruise lines automatically add gratuities to your on board billing account. On the last night of a cruise, don't be surprised to see a mile-long queue at the front desk with guests who want to remove their "forced" gratuities.
Reasons range from "Let the cruise lines pay more to their employees" to "I prefer to pay cash to each person" and then there are those whose culture does not include tipping.
Want extra good attention from your room steward? Give him or her an upfront tip on Day One. Same for a special bartender. If you find a bar that you really like, tip the bartender in cash at the beginning of the cruise. Subsequent visits may get you a better pour and at least more attentive service.
Don't be one of "those" passengers who leaves the ship without tipping.
Leaving the Ship on Debarkation Day
It's been a great cruise. But when debarkation time arrives, almost everyone is in a hurry to leave. Here's how to make your last morning aboard less stressful and more efficient.
If you have a lot of unchecked luggage or plan to do what's called "Early Self-Debarkation", you'll have to drag your luggage across the ship.
Staterooms near the elevator make self walk-off much easier since there'll be less carpet to struggle across.
Once in the terminal, find a luggage porter. Don't spoil your last day of vacation by hauling your bags from the luggage carousel or color-coded clusters at the port, through the cruise terminal, waiting in an immigration line and then queueing for a taxi.
Unless you choose the early walk-off option where you can leave the ship at 7 a.m. without any assistance at all, the process of going from the gloomy baggage terminal to the exit door can be exhausting.
Luggage porters are usually plentiful and eager for your business. You can even ask the luggage porter to lift your bags from the carousel once they've been spotted.
Not only will you be able to scurry through the terminal, luggage porters usually have their own immigration lines. This is especially important on transatlantic crossings back to the US when the immigration queue can be horrendously long and slow.
Remember to extend a gratuity for this service. Generally, $2 per bag or round up to $5 or $10 as needed or if your bags are super-heavy or enormous. He'll even walk you outside to the taxi rank.
With cruising being the best vacation value, as well as receiving the highest rated type of vacation, it's no wonder that over 30 million travelers cruised in 2022.
Do you have any solo cruise tips you'd like to share?

I'm the editor and creator of CruiseMaven.com, a solo traveler cruising the world on waves and wheels, collecting recipes along the way.  I hope my articles and photos entertain, advise and inspire you to travel the world without flying.  Take a breath…stop for a local meal and a glass of wine along the way.