One day in the port of Cannes and you can easily explore much of this seaside hideaway; a glittering, international city on the tropical French Riviera.
Cannes is a perfect cruise port for a one-day visit.
With sturdy walking shoes, city map and only a few hours, cruise passengers can taste, experience and explore a sample of what this glitzy Riviera gem has to offer. After all, it's home to the annual, star-studded Cannes International Film Festival.
On a recent Windstar Mediterranean cruise, with a map in one hand and my camera in the other, I set out to walk through as much of this celebrated city as I could, before the end of the afternoon.
Cannes quietly waits to be explored. So grab a map from the display stand at the port and start walking. The distance from where the ships dock to the seaside promenade along the Boulevard de La Croisette, is only a few hundred yards. The historic Old Town, Le Suquet, is also close to the port as are nearly all of the major landmarks, locales and celebrity haunts in Cannes.
Boulevard de la Croisette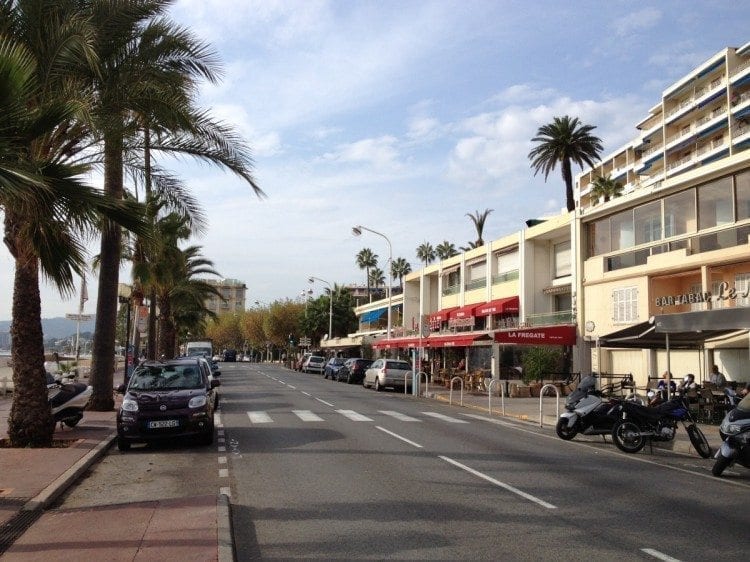 Dotted with tall palm trees and lined with luxury sports cars, the promenade Boulevard de la Croisette hugs the sandy coastline for nearly two miles. Beachfront cafes welcome tourists and beachgoers alike, as the setting is casual and friendly. Across the street, designer boutiques and expensive-looking souvenir shops are interspersed with upscale hotels and tablecloth restaurants.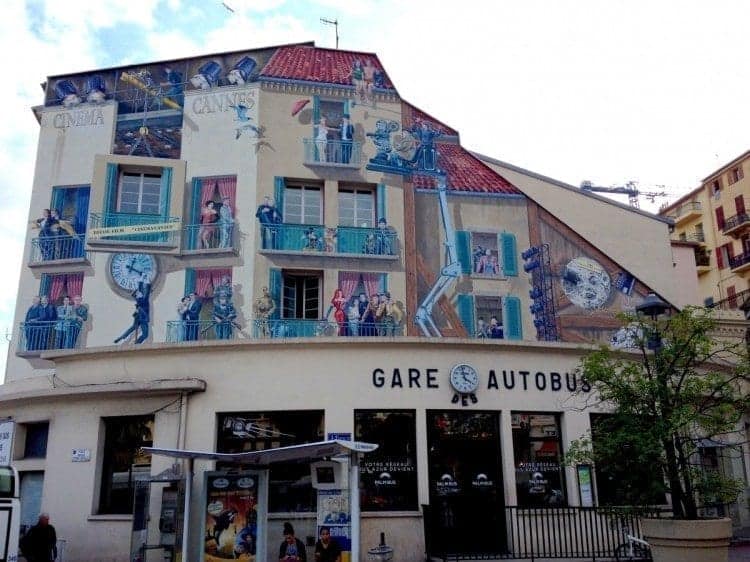 Walk west (turn left from the cruise port) along the Boulevard and you'll reach the Palais des Festivals where the annual, celebrity-filled Cannes Film Festival takes place. A right turn from the port leads to the strand of sandy beaches, refreshment stands and waterfront cafes. Those who walk the length of La Croisette will find an area filled with thousands of fragrant roses.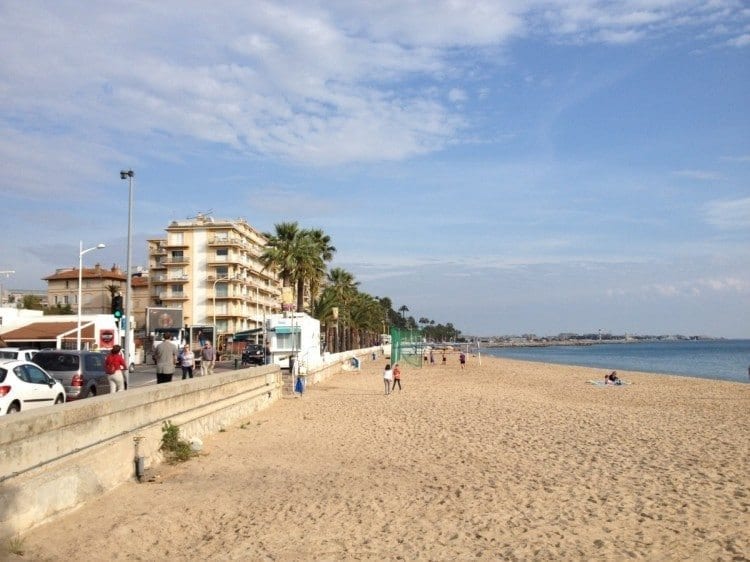 While many beaches are private access only, for a small fee anyone can relax, swim or play a game of volleyball at most of them. Look for the one to four small life buoys, as these are is the "secret" indicators that rate the cost and quality of each private beach.
Le Suquet – the Old Town
A short walk west from the cruise port is Le Suquet, the oldest section of this glamorous city. It's a bit of a slow, uphill walk to reach the Old Town area but the clear view of the original Cannes harbor, the Vieux Port, is worth it.
Musee de la Mer
Located in Le Susquet, this Maritime Museum is situated within a fort where many believe Alexander Dumas was inspired to envision the jail that was used to imprison The Man in the Iron Mask. Nautical history enthusiasts will want to spend time viewing the remains of vessels from Roman times to the modern age.
Rue Meynadier Pedestrian Mall
From Le Suquet, walk to the Rue Meynadier, once a main thoroughfare is now a pedestrian mall. Stroll along the bustling street, amid inexpensive clothing stores, local vendors selling craft cheeses, and a variety of homemade sausage and meat shops. It's a slice of provincial life and a very busy cruise port every day except Sundays.
Bellini Chapel
Once the property of Princess Kara-Georgevich of Serbia, this small chapel, built in 1880, eventually became the studio for painter Emmanuel Bellini. Visitors may take a tour of this art-filled chapel, guided by Bellini's daughter, Lucette. Also an artist, her paintings as well as those of her father are on exhibit. To reach the chapel, head to the nearby Cannes train station (Gare Maritime) to catch the number 18 bus to Avenue de Vallauris.
When to visit Cannes
Any season is a good season for a cruise to Cannes. Several cruise lines that visit Cannes include Silversea, Windstar, Norwegian and Royal Caribbean. Cruise lines offer several shore excursions within Cannes as well as to surrounding areas in Provence.
Passengers who prefer to stay and explore the celebrated seaside resort on their own can easily meander, dine and shop without the usual tour guide hustle. Remember to purchase at least one item made with lavender, locally grown from all over Provence and liberally used in soaps, sachets and of course, lavender oil.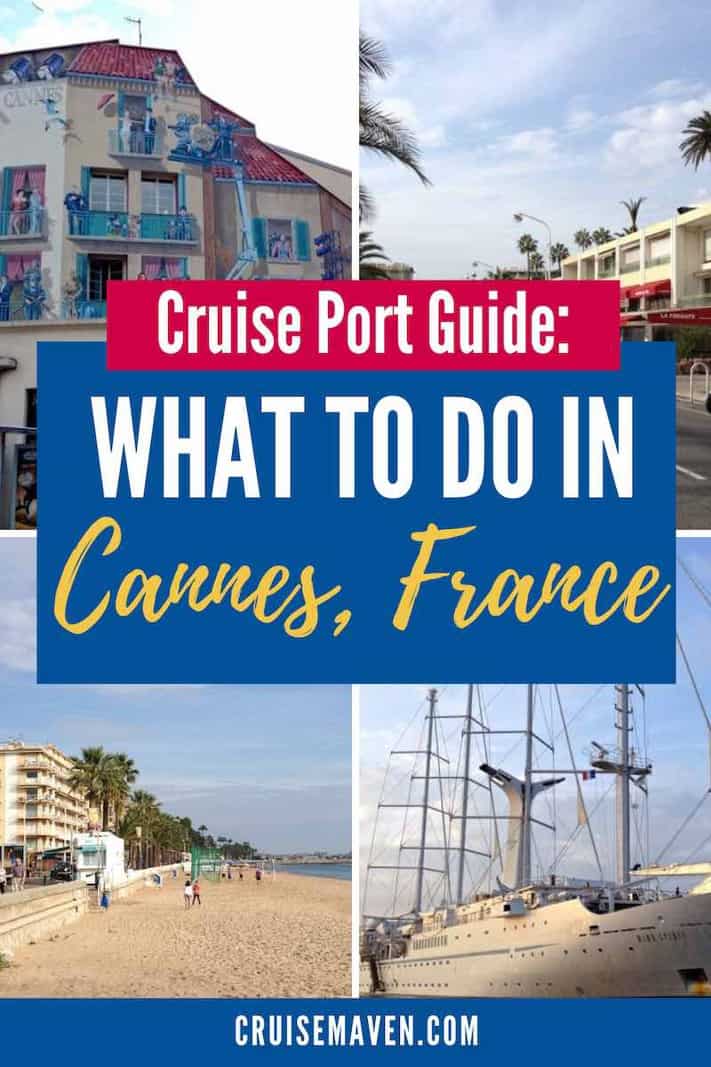 I'm the editor and creator of CruiseMaven.com, a solo traveler cruising the world on waves and wheels, collecting recipes along the way.  I hope my articles and photos entertain, advise and inspire you to travel the world without flying.  Take a breath…stop for a local meal and a glass of wine along the way.