If you were planning to take a transatlantic crossing, or any cruise aboard Queen Mary 2 this summer or fall, you're out of luck. Just announced, Cunard cancels a new round of cruises once again.
Cunard cancels cruises extending for nearly six more months
Cunard announced today that they have extended the existing pause in service through much of November. This means that cruise departures aboard Queen Mary are canceled through November 1, 2020. Departures for Queen Victoria will be the same; up to and including November 1, 2020.
Luxury cruise ship Queen Elizabeth cancels all departures including the November 23, 2020 sailing.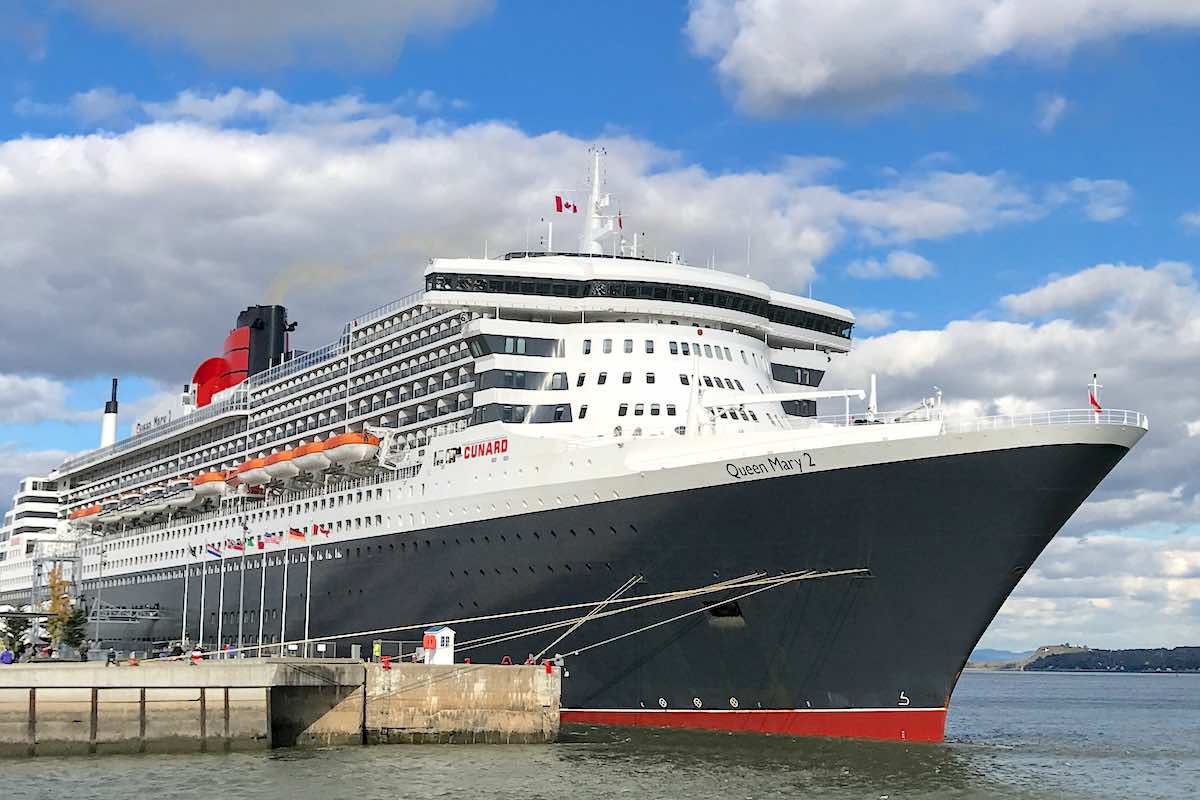 Cunard's cancellation announcement is available on their website, delivered by the cruise line president, Simon Palethorpe.
Cunard President, Simon Palethorpe, said, "Whilst we have always taken pride in having the highest levels of health and safety, we are looking at enhanced protocols across all aspects of ship life and experiences on shore. We will only return to service when we have a comprehensive restart protocol with the stamps of approval and accreditation from the most trusted and informed sources."
What to do if Cunard cancels your cruise
If Cunard cancels your cruise, they will notify all guests or their travel agents. Those booked on any of the affected cruises and do nothing, they will automatically receive a 125% Future Cruise Credit.
The credit must be used by December 31, 2021 for any new sailing available to purchase. Alternatively, the credit can also be applied to any new cruise departure that will be announced later but before December 31, 2021.
What happens if you don't use up all your Future Cruise Credit
If your new booking doesn't use up all of your 125% Future Cruise Credit, the remaining balance will not be converted into an onboard credit for that cruise. Instead, any leftover money from the FCC can only be applied to another future cruise booking.
Cunard states on their website that even though a guest is booked on a canceled sailing, they could receive an invoice that shows a cancellation fee. The cruise line says to disregard that invoice; no one who was booked on a canceled cruise will be charged a cancellation fee.
For those who prefer a cash refund, the cruise line has added to their staff to hopefully speed up the refund process.
RELATED ARTICLES FROM CRUISE MAVEN:
Top tips for your first transatlantic cruise
Opinion: What the future of cruising could look like after Covid-19
How to travel transatlantic with your dog aboard Queen Mary 2
I'm the editor and creator of CruiseMaven.com, a solo traveler cruising the world on waves and wheels, collecting recipes along the way.  I hope my articles and photos entertain, advise and inspire you to travel the world without flying.  Take a breath…stop for a local meal and a glass of wine along the way.