I love to order room service on a cruise ship, especially breakfast.  For as long as I've been cruising, I've never had a room service fee.  Except of course for a couple of dollars for a tip to give to the delivery person.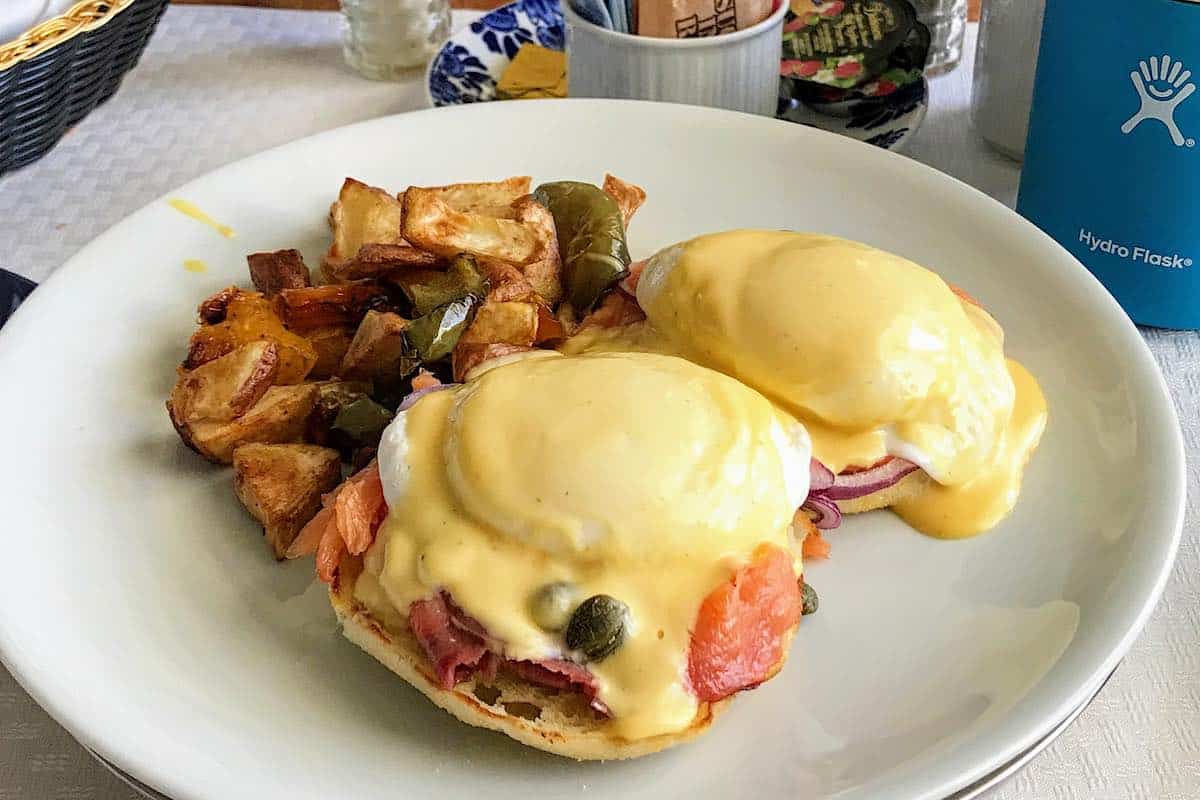 Times have changed.  While the ultra-luxury cruise lines don't charge a room service fee, mass-market cruise lines are slowly adding in either a service fee for delivery or charge for upgraded or a la carte items.
All cruise lines offer 24-hour room service.  Now they've figured out how to monetize what used to be free.
Cruise lines that charge a service fee for room service
Norwegian Cruise Line
While individual menu items are complimentary, there's a $7.95 service fee per order.  Guests who stay in The Haven will not be charged a service fee.
Royal Caribbean
Like Norwegian, Royal Caribbean charges a $7.95 service fee.  On top of that, there's an 18% gratuity fee.  Stay in one of the Royal Suites and room service is included.
MSC
It isn't all la dolce vita at MSC.  Unless you're staying in Fantastica or Aurea Experiences or in the Yacht Club, there's a service fee.  If you're in Bella class, there's a $4.99 delivery fee.  This is in addition to their separate a la carte items.
Cruise lines that have free room service…plus
Carnival
Mass hysteria among Carnival fan recently developed when Carnival announced it would begin to charge for room service.  After a quick backtrack, Carnival announced that they were not going to charge for most room service after all.  Instead, if you order room service between the hours of 10PM and 6AM, you'll pay between $2 – $6 for late night menu items.  And there are up-charge menu items to select during the day, too.
Princess Cruises
While room service is still complimentary on Princess, they do offer select menu items that are available for a fee.
Holland America
This is becoming a trend.  Room service on Holland America is complimentary.  However, they do offer a very fee-based nice upgrade on its breakfast menu.  My favorite is their smoked salmon Benedict priced at $7.50.  Steak and eggs; $9.50.
If you've upgraded and purchased their new Club Orange program, the a la carte breakfast item are included.  Holland America also offers a full room service breakfast on debarkation morning.
Disney Cruise Line
Room service is free and most meal items are included in your cruise fare.  However, an additional fee will be added to your account for certain snacks and meals.
Celebrity Cruises
Again, 24/7 room service is included.  On all sailings, a late night room fee of $4.95 will be added to all orders received between 11pm and 6am. Room service outside the hours of 11pm and 6am is complimentary.  Continental breakfast is served on request in your stateroom between 06:30am and 10:00am. A more extensive room service menu is available 24 hours a day on all sailings.
Azamara Club Cruises
This tiny, Royal Caribbean-owned, two ship cruise line (plus one expedition ship) still offers complimentary room service.  Their room service menu is very extensive, too.  So far, no late night service fee or add-on cost for select items.
Luxury cruise lines
Book a cruise on Crystal, Regent, Seabourn, Silversea or Viking and as you'd expect, room service is complimentary.  They'll even set up a tablecloth meal on your balcony.  Luxury has its perks.
What you can order from room service
Breakfast, for sure.  What's offered for breakfast varies between cruise lines.  My recent cruise aboard Royal Caribbean Majesty of the Seas offered only a cold, Continental breakfast.  Some cruise lines list all sorts of sandwiches and burgers while others add a wide range of salads and even hot soup.  Dinner menus may allow you to even order what's served in the main dining room.  For a fee, on Holland America you can order from the specialty restaurant menus at dinner.  Pizzas to deliver are very popular on Carnival, MSC and Norwegian.
Tipping your room service delivery person
Yes, you should tip the person who delivers your room service order.  I purposely get $20 in dollar bills just for room service.  Before I go to sleep, I set out $2.00 on the desk.  When I get up to open the door, I grab the money and have it in my hand.  As the delivery person leaves, I hand over the tip.  This just makes it so much easier.

Whether you pay a fee or it's free, room service is something that every cruiser should try, if only just once.  It's so nice to have breakfast in your robe rather than table service in the main dining room or fighting Lido Buffet traffic at 8am.  Happy cruising!