While it's not all gloom and doom for the cruise industry, here are some of the highlights for this week's Cruise News Wrap-up. If you are daring or just long to be at sea, you could volunteer to be on a Royal Caribbean trial cruise.
Cruise News for the Week Ending November 20, 2020
One cruise line thought they could outsmart coronavirus. Unfortunately, they were proved wrong.
SeaDream Yacht Club cancels remainder of this year's Caribbean season
With hopes to resume Caribbean cruises, the 56-stateroom SeaDream Yacht Club I set out from Barbados last week with only 66 crew and 53 passengers on board. Molecular PCR tests were required for passengers before leaving home and at boarding.
Because everyone tested negative on boarding day, the cruise line decided that mask wearing wasn't a necessity.
Two days into the cruise, one of the passengers felt sick and tested positive for COVID-19. Eventually, five out of the six family members traveling together had coronavirus. One married couple also tested positive. Then two crew members fell ill. A total of nine people so far.
Right after the first passenger was diagnosed, the ship canceled its planned itinerary and headed back to Barbados. Those who tested positive were flown home on private charters. Everyone else headed home on commercial airlines.
With this first attempt dashed to restart Caribbean cruises, SeaDream Yacht Club decided to cancel the remainder of its 2020 Caribbean season.
Royal Caribbean is looking for volunteers
Royal Caribbean has come up with a very popular scheme to test health and safety protocols when they begin to ramp up to start cruising again.
The cruise line created a Facebook page called Volunteers of the Seas. Those who are chomping at the bit to cruise as soon as possible can sign up to be lab rats. And yes, there are waivers to sign.
These simulated or trial cruises are required by the Centers for Disease Control and Prevention's as part of the "phased resumption of cruise ship operations" after the "No-Sail" Order was lifted earlier this month.
In less than a week, over 100,000 people signed up to volunteer for a free trial cruise and to be part of the on board training experiment. It was originally rumored that the candidates would be mostly friends and family of crew members but now it has expanded to include the public as well.
The short experimental training cruises that will most likely depart from Florida and go to CocoCay will put everyone on board through their COVID-19 preparedness paces. Simulated responses to a COVID-19 outbreak and quarantine steps will be part of the training.
Royal Caribbean Has Big Plans for Alaska in 2022
Royal Caribbean announced their 2022 Alaska cruise schedule and it will include two Quantum Class ships. Heading back for one-way cross-Gulf rides are Radiance of the Seas and Serenade of the Seas.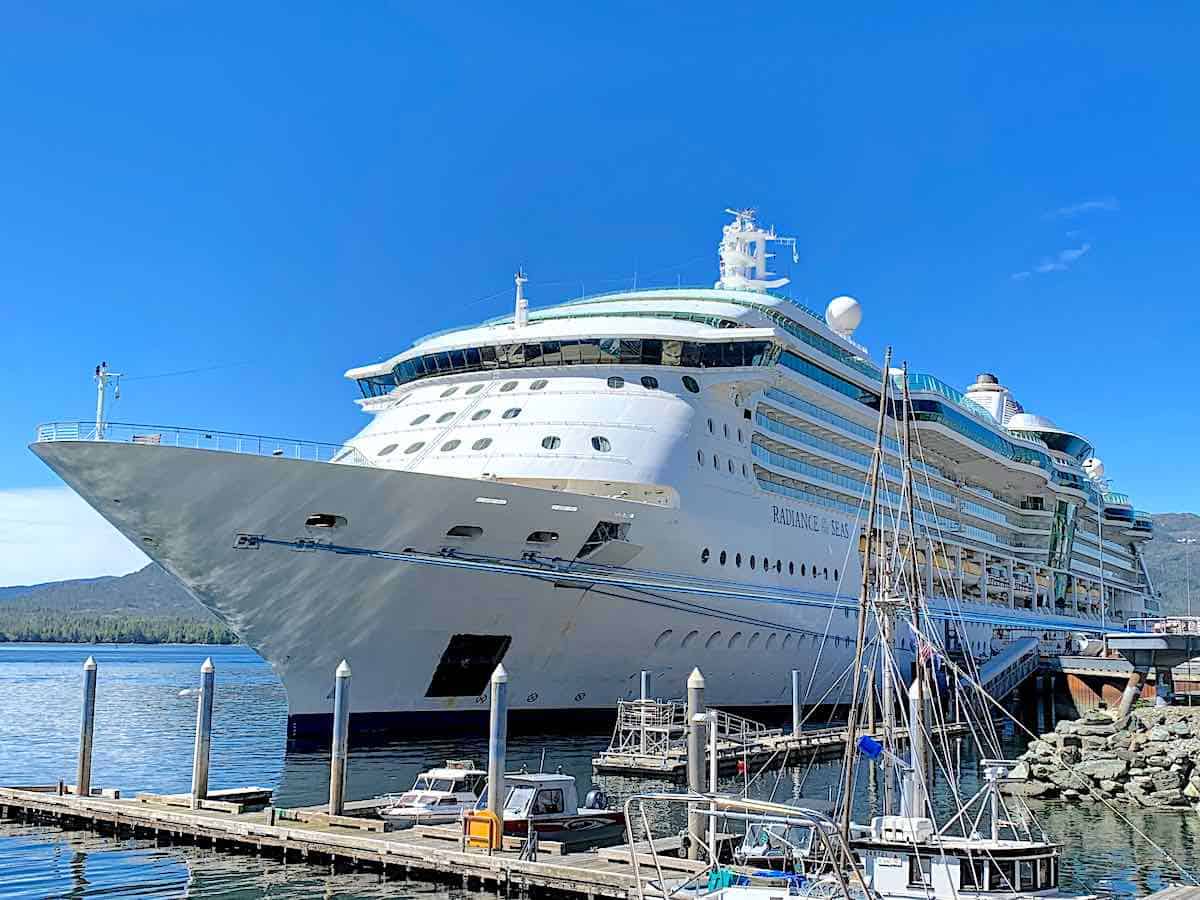 The two Quantum Class ships, Ovation of the Seas and Quantum of the Seas will depart from Seattle for seven-night round-trip Inside Passage cruises.
READ MORE: Radiance of the Seas Review on Alaska Cruise
Radiance and Serenade of the Seas will cruise back and forth between Vancouver and Seward, Alaska on weekly alternating departures.
The Quantum ships will visit Sitka, Skagway, Ketchikan, and Juneau, Alaska. Then a required Canadian stop that will be Victoria, British Columbia.
On the Vancouver to Seward cruises, the ships will visit Haines, Sitka, Ketchikan, and Juneau. The northbound trips include a stop at Icy Strait Point while the southbound crossings will spend an evening in Haines, Alaska.
The cruise line intends to offer a longer Alaska cruise season in 2022. Reservations are open to book.
Viking Star is the First Cruise Ship to Add a PCR Molecular Testing Lab
With the CDC's new Framework for Conditional Sailing Order, one of the requirements is that ships must build a laboratory with capacity needed to test crew and future passengers. Viking Cruises is the first cruise line to fulfill this requirement. Viking Star now has the first PCR Laboratory at sea.
With crew and passengers having this type of test before they board and daily during the cruise, the ship's medical team will know early on if someone has contracted the virus.
You can read more details about this major step to resume cruising in this Viking Star article.
Bahamas Paradise Cruise Line sends ship to India
Still unconfirmed but suspected to be true, Bahamas Paradise Cruise Line is reported to have sold their Grand Celebration cruise ship. It's one of only two ships in the fleet that departs from the port of Palm Beach.
Grand Celebration is rumored to be on its way to Bhavnagar in India and the world's largest ship-breaking yard.
The cruise line has refused to comment.
Greek Shipping owner buys another ship from bankrupt cruise line
SeaJets owner and Greek shipping magnate, Marios Iliopoulos, has added another cruise ship to its inventory.
SeaJets, a seasonal ferry operator for the Greek Islands, purchased the 1,452-passenger Magellan from Cruise & Maritime Voyages. The British cruise line filed for bankruptcy in July. Magellan was originally Carnival Holiday, built in 1985. SeaJets acquired the ship at auction for $3.4 million.
In addition to Magellan, SeaJets also purchased the Columbus from Cruise & Maritime Voyages plus at least five more familiar-named cruise ships. They are: Princess Cruises' Star Princess and Ocean Princess, Holland America's Veendam, Maasdam and Ryndam.
No plans for SeaJets to expand into traditional cruise ship voyages have been announced. But with all this recent inventory, it really looks like he might be planning something.
I'm the editor and creator of CruiseMaven.com, a solo traveler cruising the world on waves and wheels, collecting recipes along the way.  I hope my articles and photos entertain, advise and inspire you to travel the world without flying.  Take a breath…stop for a local meal and a glass of wine along the way.