Royal Caribbean returns to the Last Frontier in summer 2022 with four ships cruising Alaska. Two Quantum Class ships are included in the new, longer cruise season.
Along with a record four Royal Caribbean ships cruising Alaska in 2022, there will be new itineraries that include either four ports of call or double glaciers visits.
Royal Caribbean Alaska Cruises in 2022
A longer summer cruise season features seven-night departures from Seattle, Washington; Seward, Alaska; and Vancouver, British Columbia. The four cruise ships to choose from include Ovation, Quantum, Radiance and Serenade of the Seas.
The diverse beauty of America's 49th state is evident with visits to the culturally rich towns in Southeast Alaska of Haines and Sitka. Seward, across the Gulf of Alaska, is loaded with natural beauty and adventure ashore. Majestic vistas along the Inside Passage and a visit to Hubbard Glacier are unforgettable.
Royal Caribbean Quantum Class Cruise Ships
Two Quantum Class ships will be heading north to Alaska, Ovation of the Seas and Quantum of the Seas, for seven-night roundtrip cruises from Seattle. Ports in Alaska include the former Russian America town of Sitka, remote Skagway, Ketchikan with its many totem poles and Alaska's state capital, Juneau. A visit to picturesque Victoria, British Columbia, rounds out the itineraries.
Along the route, both ships will offer plenty of glacier-viewing as they sail into 30-mile long Endicott Arm and Dawes Glacier. Guests will have a chance for a bird's eye view of the glacier from the Quantum Class North Star, a glass observation capsule that ascends 300 feet above the sea.
Two Radiance Class Ships Return to Alaska
As if built for Alaska's magnificent scenery, Royal Caribbean Alaska cruises aboard Radiance of the Seas and Serenade of the Seas offer expansive views from extensive floor-to-ceiling windows.
The two Radiance Class ships feature cross-Gulf sailings on seven-night one-way itineraries that include visits to Haines, Sitka, Ketchikan, Juneau and across the Gulf of Alaska, to Seward.
Sailing alternate one-way itineraries between Vancouver and Seward, Radiance will feature a second northbound itinerary that includes a visit to Icy Strait Point. Next to the town of Hoonah, Alaska, Icy Strait Point is owned and operated by native Tlinglit, who have lived in this area on the Pacific Ocean for over 10,000 years.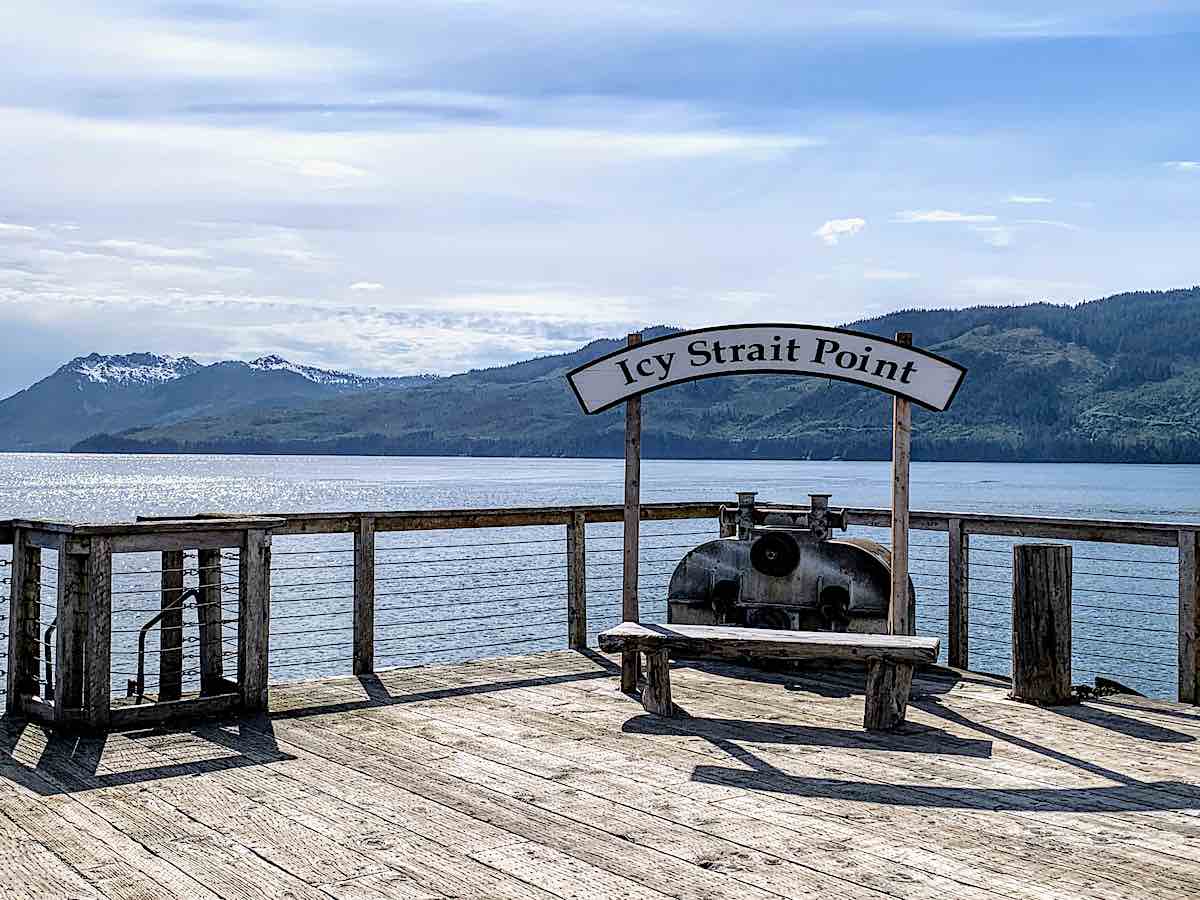 Southbound sailings out of Seward include a unique evening visit to Haines, Alaska. Haines is a small town near the top of the Lynn Canal known for its arts community and quirky Hammer Museum. A visit by speedboat to nearby Skagway, gives guests even more to do including a ride on the White Pass & Yukon Railroad.
READ NEXT: Radiance of the Seas Review from Alaska
Sister ship Serenade of the Seas, departs roundtrip from Vancouver, will stop at Haines for a full day to the destination known for whitewater rafting and bear-viewing. The itinerary features both the Endicott Arm and Dawes Glacier, plus Hubbard Glacier, the largest tidewater glacier in North America.
READ MORE: Take a white-knuckle ride on the White Pass & Yukon Railroad
Seven-night one-way Royal Caribbean Alaska cruises between Vancouver and Seward, Royal Caribbean pre- or post- CruiseTours are available. Two- to six-night tour extensions are offered from either Seward or Vancouver.
I'm the editor and creator of CruiseMaven.com, a solo traveler cruising the world on waves and wheels, collecting recipes along the way.  I hope my articles and photos entertain, advise and inspire you to travel the world without flying.  Take a breath…stop for a local meal and a glass of wine along the way.