Luxury cruise line Cunard celebrated the start of construction on the line's 249th ship with a steel cutting ceremony at Fincantieri's Castellammare di Stabia Shipyard in Italy.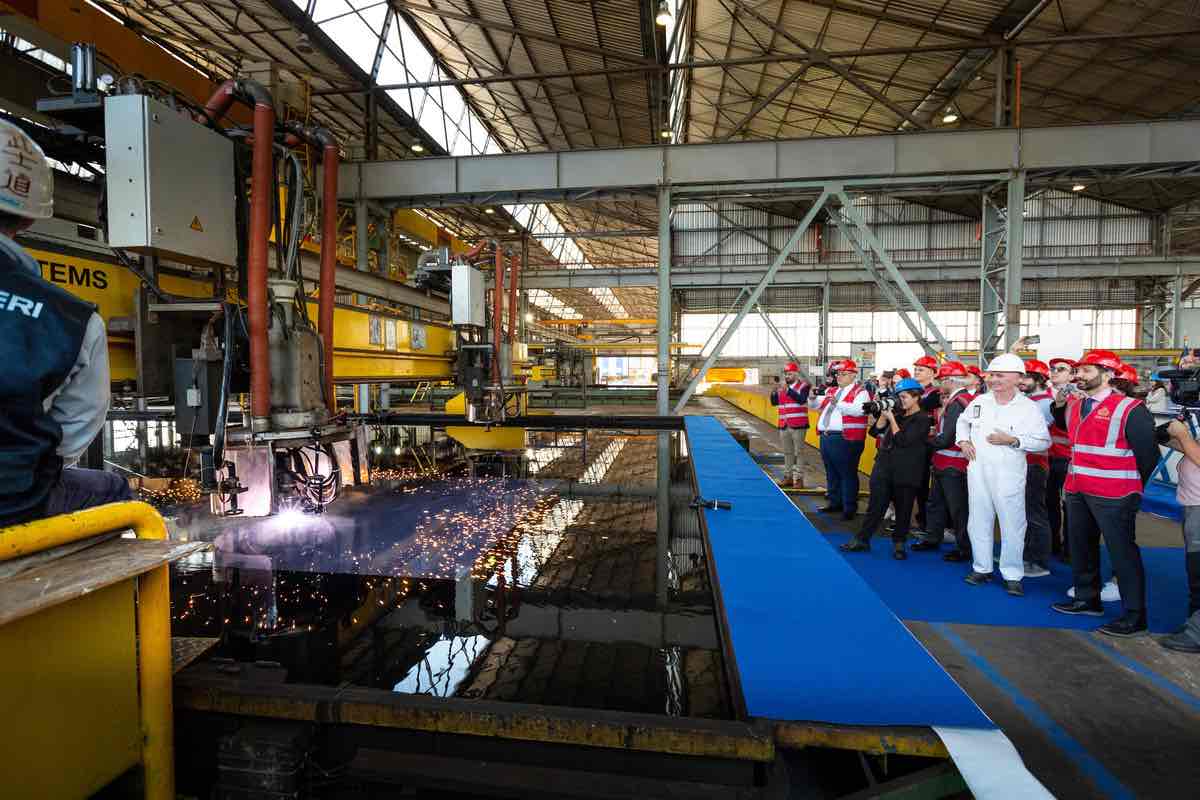 What happens to the first piece of cut steel
The first piece of steel cut will be used as a sculpture displayed on the new ship for guests to enjoy and marks a landmark moment in the company's 179-year history.  The steel cutting ceremony marks the commencement of the building process for Cunard's new ship, which is set to join the fleet in 2022.
The yet unnamed ship will be the second largest to fly the Cunard flag, and will continue Cunard's luxury cruise experience with an array of unique and exciting on board amenities.
READ MORE: My Favorite Secret Hideaways Aboard Queen Mary 2
"After years of planning and design, we are thrilled to see the building process begin for our newest ship," says Josh Leibowitz, SVP Cunard North America. "The new ship will be the fourth in our fleet, taking inspiration from our past, integrating the Cunard spirit with exciting new concepts and ideas that will provide a uniquely luxurious travel experience for our guests."
Acclaimed sculptor Sam Shendi will create a unique sculpture from the first piece of metal cut from the new ship.  He's known for using contemporary industrial metal, steel, stainless steel, aluminium and fiberglass to create his work.  The sculpture will be displayed on the new ship.
Shendi said, "I'm really looking forward to working with the Cunard team and to be given the challenge of creating a sculpture from the first piece of steel cut for their new ship is such a unique opportunity. It would be exciting for any artist to be part of such a long history and know that their artwork will travel the world on the ship connecting guests from all corners of the globe."
Cunard's new ship is set to enter service in 2022 and reservations will be available to book next year.
Source:  Cunard

I'm the editor and creator of CruiseMaven.com, a solo traveler cruising the world on waves and wheels, collecting recipes along the way.  I hope my articles and photos entertain, advise and inspire you to travel the world without flying.  Take a breath…stop for a local meal and a glass of wine along the way.