Small ship cruise line, Windstar Cruises, announced the debut of its all-suite Star Plus Class Star Pride yacht in Athens, Greece. The ship then set sail on a sold-out, eight-day Mediterranean cruise to Barcelona.
The cruise includes port visits to Greece and Italy: Gythion, Corfu, Argostoli, Messina (Taormina), Trapani, and Cagliari.
Star Pride is the third and last of Windstar's Star Plus Class yachts to undergo a lengthening process as well as an interior and exterior transformation. The work took place in Italy at Fincantieri shipyard,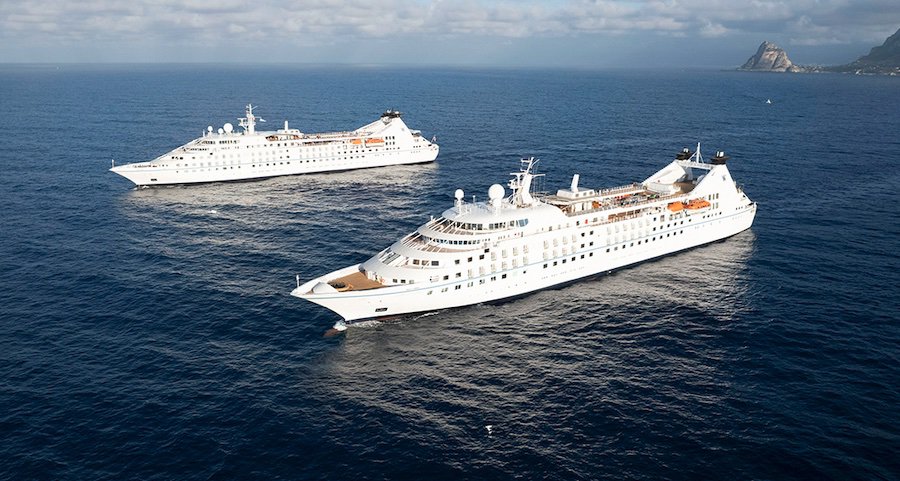 Windstar Cruises Completes Star Plus Class Yacht Transformation
All three Windstar Cruises all-suite Star Plus Class yachts (Star Breeze, Star Legend, and Star Pride) have completed their extensive transformations, at a cost exceeding more than $250 million.
The first to complete its make-over, Star Breeze, launched in June of 2021. Next, Star Legend debuted in September of 2021. Both small ships featured new suites and expanded outdoor and indoor public spaces. The yachts are now more environmentally friendly complete with new more efficient engines, generators, and advanced wastewater treatment systems.
Included in the transformation was a 100 passenger capacity increase; from 212 guests to a maximum of 312 guests. This was accomplished by welding an 84-foot section into the middle of the ship.
In addition, the bathrooms on all three Star Plus Class yachts have been 100% redone.
New Restaurants on Windstar Yachts
Windstar Cruises listened to what their guests wanted and followed their lead. With the completion of Star Pride, Windstar has added more dining venues to all three yachts.
This includes an outdoor barbecue overseen by grill master Steven Raichlen, and a Spanish tapas restaurant from Michelin recognized chef Anthony Sasso.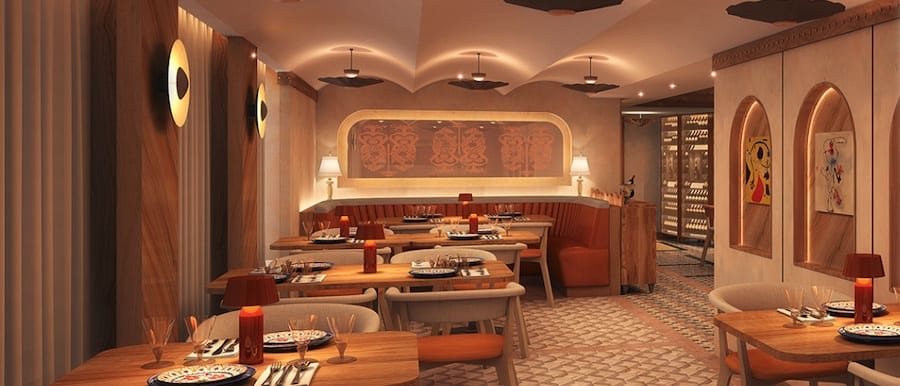 A state-of-the-art new spa and fitness center, an elegant infinity pool, and more outdoor deck space were added in the transformation.
"To have completed this project amidst a global pandemic is nothing short of amazing," said Windstar President Christopher Prelog. "We're grateful to our ownership and to our partners for sticking with it, and to our customers for their excitement and support of these new products. We are seeing our highest guest satisfaction surveys on the new Star Class yachts, with the highest Net Promoter Scores in our brand's history. Our guests and travel advisors really love the product we created on Star Class."
Health and Safety Requirements and Precautions to Sail with Windstar
Now, all six of Windstar Cruises' all-suite and sailing yachts are cruising again. All passengers and crew are required to present proof of vaccinations. Plus, everyone must follow a list of health and safety precautions. Testing is required of all passengers and all ships now have high-tech air filtration systems installed.
Part of the health and safety measures for Windstar include HEPA filters and UV-C ultraviolet germicidal irradiation to filter and disinfect the air, plus they use electrostatic sprayers to sanitize all surfaces throughout the yacht.
Windstar no longer requires passengers to wear masks aboard their yachts. This includes most of Europe, Greece, the Caribbean and the United States and Canada. Masks are required to be worn by guests in French Polynesia.
How Many Ships Does Windstar Have?
To sum up, Windstar Cruises has a total of six small ships. The three just-mentioned all-suite yachts plus Windstar's much-loved classic sailing small ships, WindStar, WindSurf and WindSpirit.
The completion of StarPride gives Windstar the ability to offer unique cruise experiences on all of their ships. Plus the ability to visit the unique out-of-the-way ports and to travel on inland waterways around the world.
I'm the editor and creator of CruiseMaven.com, a solo traveler cruising the world on waves and wheels, collecting recipes along the way.  I hope my articles and photos entertain, advise and inspire you to travel the world without flying.  Take a breath…stop for a local meal and a glass of wine along the way.