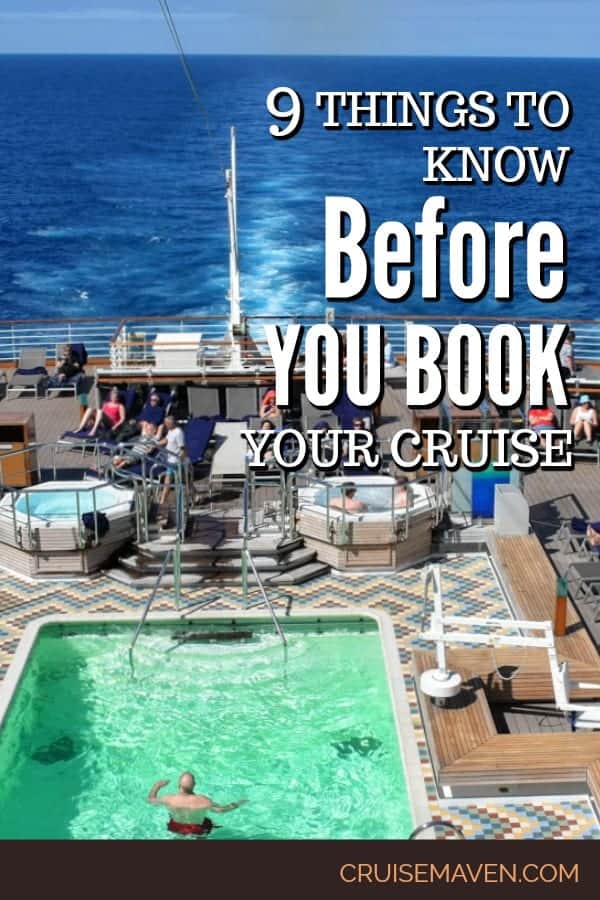 A little advance planning before you book a cruise, helps ensure the perfect cruise vacation.
Every cruise line repeats the benefits of cruising; meals, entertainment and accommodations wrapped into one reasonable rate. It's true. Cruising really is a convenient and affordable vacation option. Cruises offer stimulating onboard enrichment programs, unique culinary experiences and immersive and adventurous shore excursions (think: zip lining through a Costa Rican rain forest or whale-watching in Maui, Hawaii).
But there are things that a cruise line won't tell you, and usually it's not intentional. That's why it's so important to know all you can well before you plunk down your deposit to book a cruise. From my decades of experience, here are nine ways to help ensure a gratifying cruise vacation from start to finish.
Study your ship's deck plan
There's one general rule when you book a cruise: choose the best stateroom location. Book a stateroom on what I call, a "residential" deck; those without public areas or entertainment venues located directly above or below. Ensure your stateroom isn't under or over the disco, the lido buffet or the fitness center. Typically, discos stay open through the wee hours, the dining staff begins setting up for breakfast late at night and fitness centers open in the early morning, with pounding treadmills and dropping free weights.
If it's peace and quiet that you seek, make sure there isn't an arrow on the deck map between your room and the one next door to indicate adjoining staterooms. Though these staterooms are a great option for a family or a large group, they aren't soundproof.
Also, being near an elevator isn't always a bad location. Soundproof panels and hallways block out any disruptions from your fellow passengers. Plus, it's a beneficial location for those who don't want to walk the mile-long trek to the elevator every day.
Reserve a stateroom at the bow (the front of the ship) and you might feel like you're bouncing around should the seas get rough. All the way aft (toward the rear of the ship) on a lower deck means you might be subject to engine noise. Higher up and aft, in rough weather you could feel a fishtail effect.
If you're concerned about getting seasick, get a stateroom in the middle of the ship on a lower deck. Why some cruise lines put their most expensive suites all the way at the top and in front, I just don't know.
Alert the staff to your dietary needs early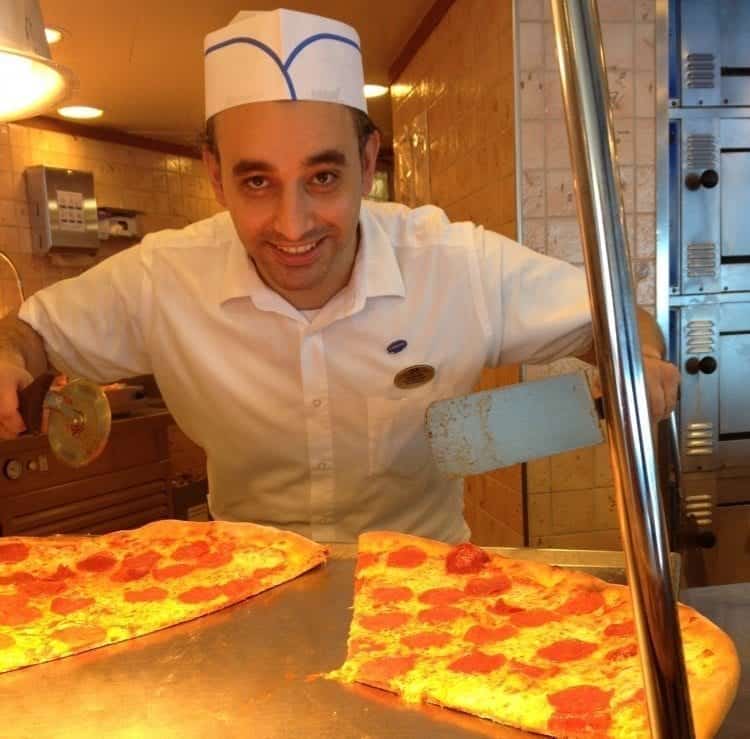 Yes, the ship can cater to your diet. But put your dietary request immediately into your booking. Don't wait until three days before your cruise.
Low salt, no salt, gluten-free, vegetarian and even vegan cuisine is available. Always re-inform your waiter on the first night of your cruise. You'll be given the next night's menu and whatever meal you choose will be prepared to your individual preferences. Gluten-free selections are clearly marked at lido buffets and on the menus. Vegetarian and vegan options are also identified on the menu with logos.
With advance notice, packaged kosher meals are also available on several cruise lines, including Royal Caribbean, Celebrity Cruises, Holland America and Silversea. Usually the kosher meals provided are packaged and reheated. Crystal Cruises is the only cruise line I've found with a specially dedicated kosher galley area. Check with the cruise line for detailed information on its policy on keeping kosher for guests.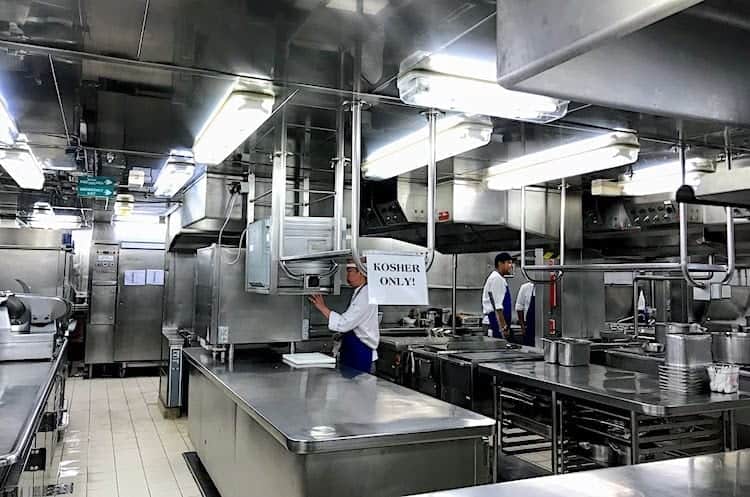 Strategize when you book
If you book 18 months ahead of the sail date, you can usually take advantage of "early bird" rates, choose from a wide selection of staterooms and rest assured that you won't miss out, especially if it's a holiday sailing or a unique itinerary.
If you decide to take a gamble and reserve your cruise 30 to 60 days ahead of the departure date, you may be able to take advantage of a last-minute discount or special promotional offer. But, you may end up with a not-so-perfect cabin location or find your desired itinerary is sold out. If you're flexible with your dates and cruise line, you may snag someone's canceled booking one week before sailing. This doesn't mean the rate will hit rock bottom, though. If available cabins are scarce, prices may be pretty high.
See Later:  Cruising Solo: What the Cruise Lines Don't Want You to Know
If you do book early and get a great rate, periodically check for a price drop. Sometimes new, reduced rate promos are restricted to new bookings. If that's the case, and you haven't made the final payment (usually 60 to 70 days before the cruise), the reservation agent might override the old booking and offer you the new price. Remember: Once final payments are made, the mainstream cruise lines will not reduce your fare or offer onboard compensation for the difference in prices.
Book your shore excursions prior to departure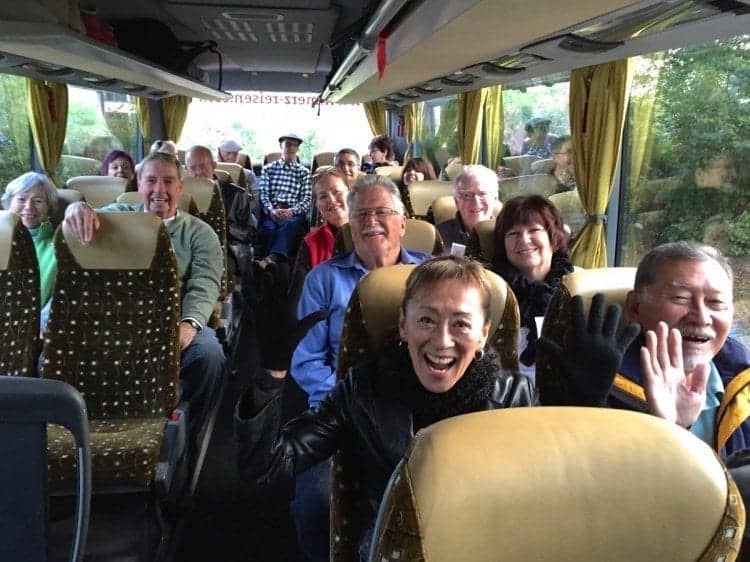 Shore excursions are capacity controlled. It doesn't matter if you book your adventure through the cruise line or a private company; once the seats are sold out, they're gone. Whether you dream of a private Mozart concert in Vienna, a market tour with your ship's chef or a daring flightseeing trip to Mendenhall Glacier in Juneau, Alaska, popular shore excursions can sell out even before embarkation. Whenever possible, book your excursions online before you leave home.
Arrive the day before your cruise departure
If you can't decide when to arrive in the departure port, ask yourself this question: Can I risk missing my ship due to airline delays or an accident on the highway? Travel insurance may save the day if you decide to arrive the morning of your cruise. And if you arrange your airfare through the cruise line, the ship is required to wait for your flight to arrive.
Read about: How I Almost Missed My Ship to Europe
You may have to pay more for the cruise company to arrange your air travel plans, but the extra cost could be worth the added peace of mind. The simplest solution? Alleviate any stress and arrive the day before your cruise. If you're new to the departure port, you can tack on an additional sightseeing day to your itinerary, and you'll enjoy a more relaxing start to your voyage.
Bring soap and hair products from home
If you are planning a cruise on Carnival, Royal Caribbean or Norwegian, be prepared for a pump container filled with no-name shampoo and/or body wash mounted to the shower wall. If you prefer your own shampoo and conditioner, or bar soap to liquid, pack your own products from home.
Mind your luggage size and don't overpack
Staterooms are small enough without having to leave your luggage out in the open, and those mega suitcases don't always fit under the bed. Plus, the bigger the suitcase, the more unnecessary items you feel compelled to pack. Pack light: Lay out your clothes, then pack them all. Unpack, eliminate any clutter and repack the leftovers. It's amazing how much you can leave behind and not miss a single piece.
Use the hand sanitizer
Wash, spritz, repeat. If you can, avoid touching the ship railings and elevator buttons. If you need to hold on to a railing, wash your hands as soon as possible. Proper hygiene is one of the best ways to avoid contagious shipwide illnesses, such as norovirus. Bring sanitizing wipes for your hands to use after handling the dining room menu.
Save money by sailing during the shoulder season
If you like to save money, book a cruise during what the industry calls the "shoulder season." This includes spring and fall, plus the very end of summer as well as the first week of December. Sometimes great rates can be found right after New Year's Day, too.
Forewarned is forearmed. Whether you book your cruise with a professional travel agent (I recommend it!) or go it alone, a little knowledge and careful planning is essential to help ensure a wonderful cruise vacation.

I'm the editor and creator of CruiseMaven.com, a solo traveler cruising the world on waves and wheels, collecting recipes along the way.  I hope my articles and photos entertain, advise and inspire you to travel the world without flying.  Take a breath…stop for a local meal and a glass of wine along the way.