Have you ever tried to jam everything you've put off doing throughout your cruise into the last couple of days and nights?
I have, for sure.
With only one full sea day and night left, I was horrified to remember that I hadn't been to several music and one specific dining venue. It was crunch time for this transatlantic cruise to Rome.
While I planned to spend a portion of this last sea day to pack, an unexpected surprise delayed my plans. As I went up top for my usual morning latté at New York Deli and Pizza on deck 10, I encountered a rather hilarious bunch of characters:
The latté would have to wait. This was too cute to pass up without photos.
Something else I'd forgotten to do; make a reservation at Sel de Mer, Koningsdam's à la carte French Brasserie in partnership with Master Chef Rudi Sodamin. Another plus as a solo traveler…getting a last minute table for one is usually possible.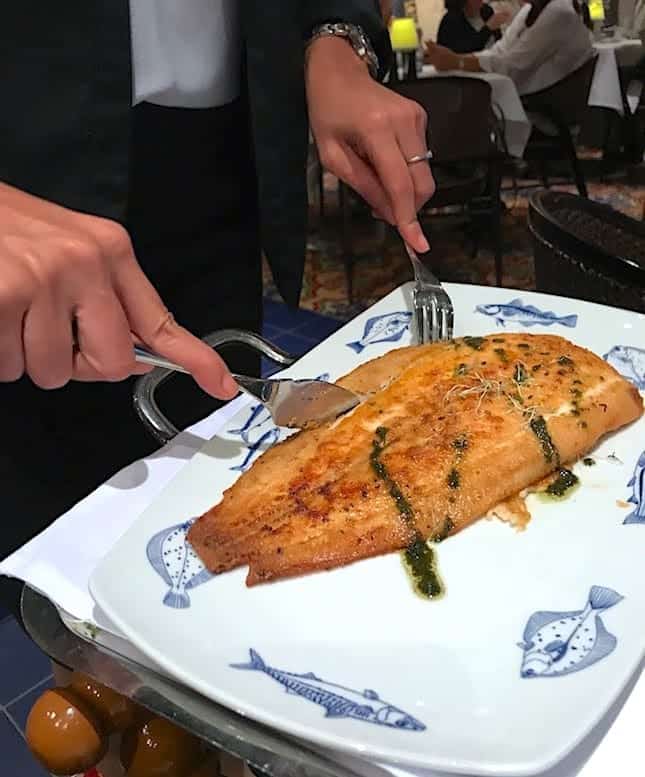 I think if I had to name a favorite meal, it would be Dover Sole à la Meunière. It's a delicate fish best prepared sautéed in butter with bones-in. Capers and lemon juice mellow out the richness from the butter. I'd been dreaming about the Dover Sole at Sel de Mer for a year since I tried it on a press luncheon when the Koningsdam was launched. Now I'd try it again. And it was just as I remembered…light, moist, with a very thin caramelized layer from the butter, on the surface.
Did I mention that I purchased the full dining package? I highly recommend it.
Checklist time. Packing done. Clothes for tomorrow set aside? Done. All that was left to pack in the morning would be last minute make-up, hair and toiletry products.
At this point, I wanted to revisit B. B. King's Blues Club to make sure I got a few more photos. The band played three 45-minute sets almost every night on this 14-day transatlantic crossing.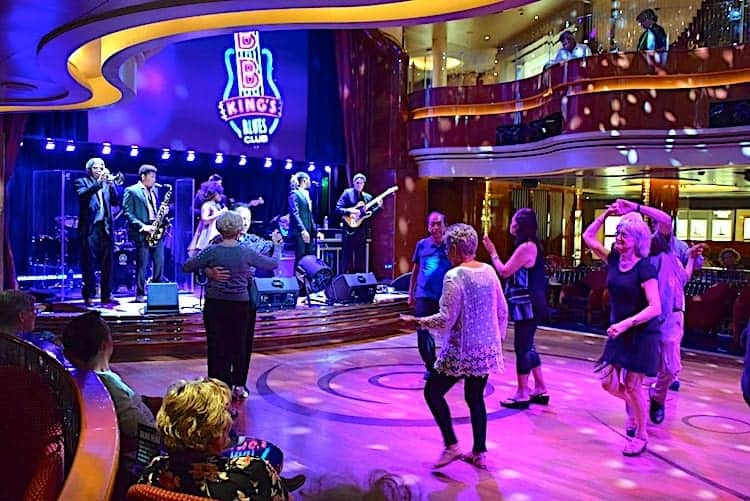 Opposite B. B. King's Blues Club, is Billboard Onboard. It's a two-piano venue with audience participation that is a themed  at Billboard Magazine's top hits playlist. This is always standing room only.
A few minutes here, and I was on my way to call it a night.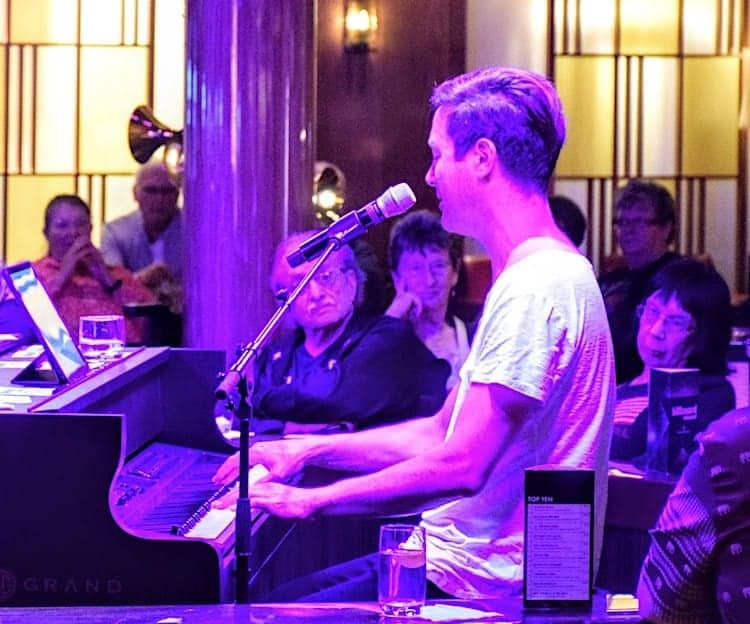 Our cruise to Rome had ended. We arrived into Civitavecchia port sometime very early. I awoke to a knock on my door….Holland America is one of the few cruise lines that still offers breakfast room service on debarkation morning.
From my stateroom, I checked out how embarkation looked and saw the Self-Assist passengers already booking it across the parking lot on their way at 7am.
I had arranged a transfer service for the 45-minute to 1-hour ride from Civitavecchia to my hotel in Rome. This was a new transfer service. When I cruise to Rome, many times I've used Stefano's Limo Service. They've always been waiting for me as soon as I exited the quonset hut-style terminal with my luggage. But today was different. I can't express how uncomfortable it felt to be almost the last person waiting for a ride. No driver and no taxis. By 10am it was nearly deserted. Lesson learned:  you get what you pay for.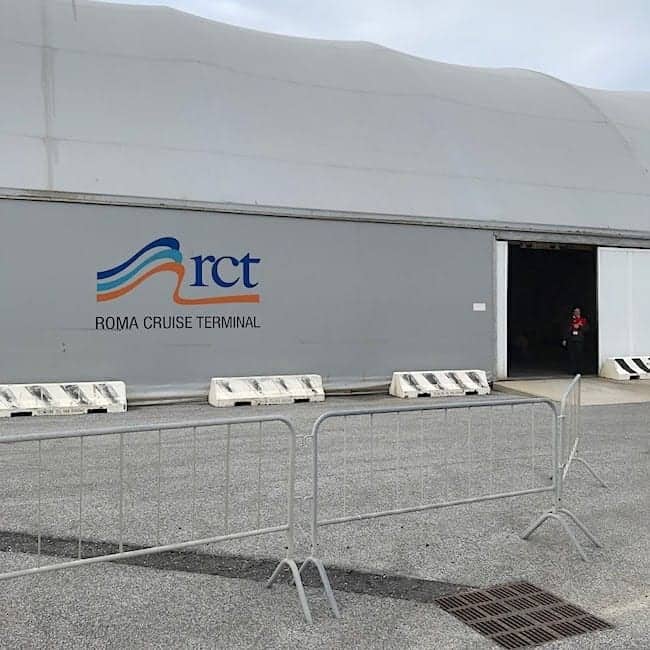 Luckily, there was one couple left standing with me. Their ride was en route whereas mine didn't even answer a text message, phone call or email. I asked them if they were going into Rome and if so could I ride with them and we'd split the cost. Their answer was yes and yes. In 10 minutes we were on our way to Rome.
A word of advice
Just in case you have a last-minute glitch and need to share a ride with others, always carry $100 in small Euros to give to the other people for your portion of the ride.
I was dropped off first. I gave this nice couple my share of the cost and luggage in hand, wheeled my way over the cobble-stoned driveway and checked into my hotel.
After 14-days, and this cruise to Rome that began with nearly missing my ship in Fort Lauderdale, I was back to my Italian roots and felt totally at home in the Eternal City.
<–Day 12  – Start from Day 1 –>
I'm the editor and creator of CruiseMaven.com, a solo traveler cruising the world on waves and wheels, collecting recipes along the way.  I hope my articles and photos entertain, advise and inspire you to travel the world without flying.  Take a breath…stop for a local meal and a glass of wine along the way.