"X" marks the spot when it comes to globally-influenced and innovative dining options at sea. In this case, the proverbial "X" is found emblazoned on the funnels of all Celebrity Cruises' modern luxury ships.
Following the overwhelming success of Qsine, Celebrity's trendy concept restaurant where menus are presented on iPads, Celebrity now introduces two new culinary experiences; Champagne High Tea and premium kosher meals.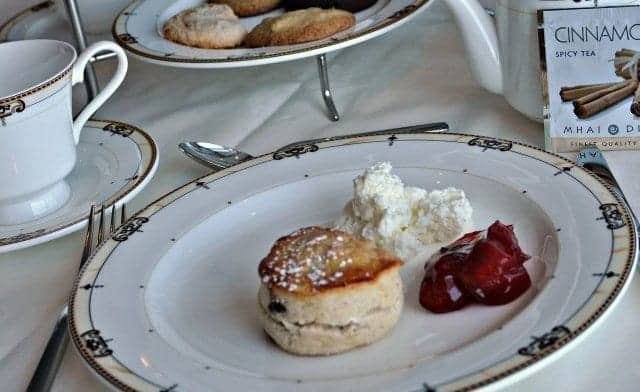 Once on every seven-night cruise and at least twice on cruises eight nights or longer, Celebrity's Champagne High Tea moves front and center into one of the many elegant dinner specialty restaurants.
"We know how precious consumers' vacation time is, and we're committed to offering an exceptional dining experience to make those rare vacations even more special," said Celebrity's Vice President of Culinary Operations Jacques Van Staden.  "Our Champagne High Tea is designed in the tradition of the most highly regarded afternoon tea experiences in the world."
Tea aficionados may question the overlap between aristocratic English afternoon tea and high tea, which was once a substitute for dinner in British working class families. However, Celebrity has cleared up any confusion by presenting the best of both traditions.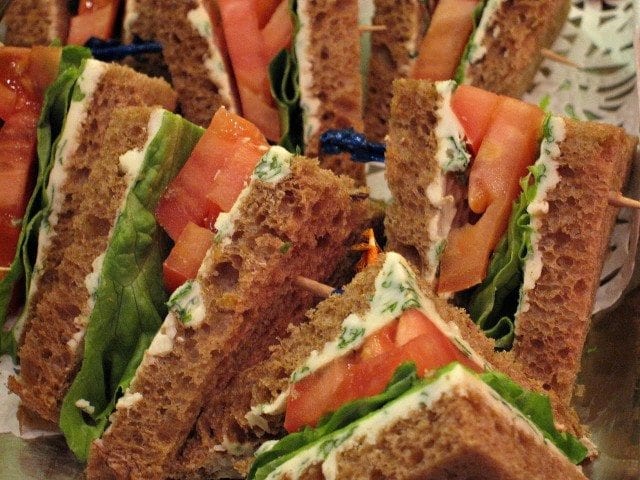 While a classical string quartet provides soft, background music, guests can choose from an array of savory finger sandwiches and melt-in-your-mouth pastries, assorted fruit and of course, the traditional scones, clotted cream and preserves.
What's the cost?
Included in the $25 per person cover charge, guests are offered exceptional premium beverages such as Forté teas and Lavazza coffees, including espressos, lattes and cappuccino.  Of course, the Celebrity Champagne High Tea wouldn't be complete without a glass of champagne, also included in the cover charge.
To round out this extraordinary elegant afternoon experience, Celebrity uses only Wedgewood china and Reidel glassware to serve the culinary and beverage selections.
With the exception of the eco-adventure ship, Celebrity Xpedition, based year-round in the Galapagos Islands, the Champagne High Tea is available on all of Celebrity's ten, and soon eleven, contemporary and upscale cruise ships.
Certified kosher meals onboard
In yet another industry first, Celebrity Cruises now offers premium, Glatt Kosher certified meals. Made from scratch in kosher kitchens, all selections are prepared under strict supervision of the Orthodox Union (OU) – the world's largest kosher certifying agency and the USDA.
Guests who follow kosher dietary laws can choose from such premium entrées as herb-roasted salmon, BBQ chicken, beef brisket, citrus-glazed chicken breast and citrus-glazed tilapia. Breakfast selections include lox and bagels, Belgian waffles, wild mushroom omelets or pancakes. Celebrity's sommeliers are on hand to guide the guest in choosing a kosher wine or champagne to accompany their meal.
While Celebrity already offers a limited selection of complimentary kosher-certified meals, there is a fee for the new, premium Glatt Kosher entrées.
How to order the Glatt Kosher meals
For guests who would like to order the new kosher meals, Celebrity requires notice sixty days prior to departure. Once onboard, these guests will be able to select their next day's meals from a menu given to them 24-hours in advance.
Less known by most passengers, Celebrity Cruises also offers low sodium, no sodium and gluten-free menu selections. Similar to the Glatt Kosher onboard ordering procedure, twenty-four hour notice is also required. Once onboard, consult with your maître d' to pre-order any of these dietary options. Vegetarian meal choices are standard on all main dining room and specialty restaurant menus.
For more information visit http://www.CelebrityCruises.com
Read about all the special dietary options aboard Celebrity Cruises.
More cruise news, destinations and the cruise experience at CruiseMaven.com
Photo credit: Sherry Laskin
Related articles
Celebrity Cruises adds even more luxury to the suite stateroom (cruisemaven.com)
Celebrity Cruises will have live broadcast of London Olympic games (cruisemaven.com)
I'm the editor and creator of CruiseMaven.com and self-appointed "expert" on cruises, trains and solo travel.  By sharing news and reviews plus my cruise and travel experiences, I hope to entertain, inform and inspire you to travel the world without flying.  Be sure to enjoy a local meal and a glass of wine along the way.